Listen:
Ride have shared soaring new track 'All I Want'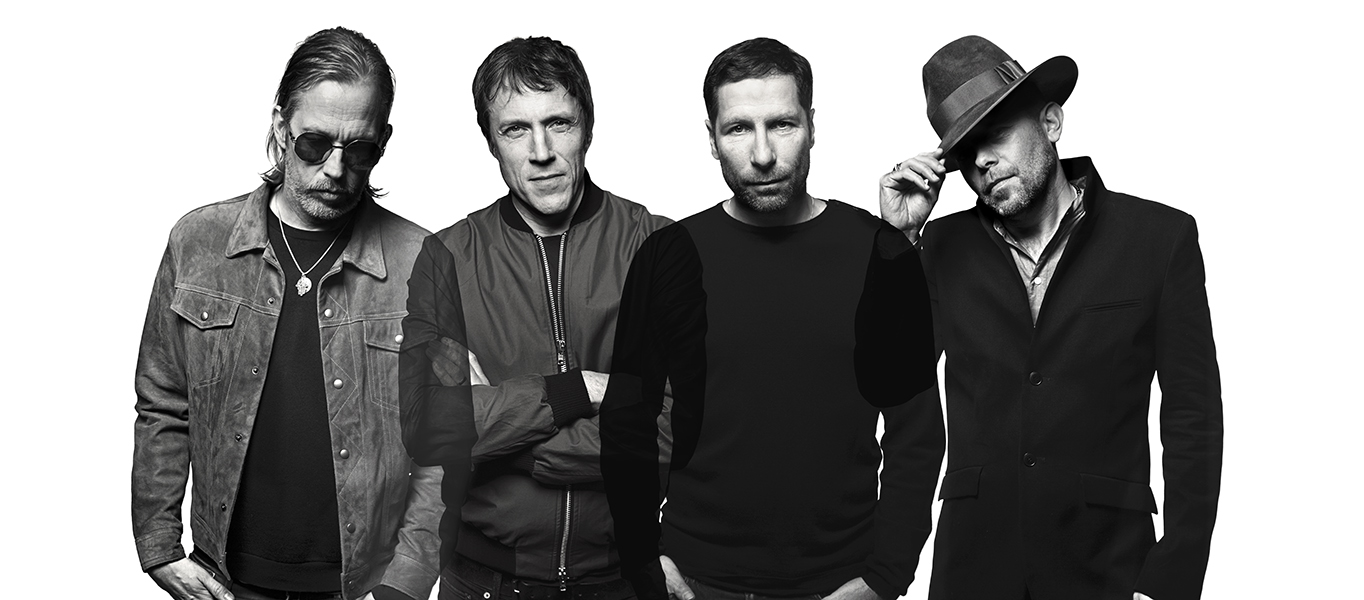 They've also announced a new headline show at London's Village Underground in June!
Ride are currently gearing up to release their first album in over 20 years, 'Weather Diaries,' on 16th June and to whet the appetite they've shared a brand new track.
Despite its euphoric nature, 'All I Want' was actually recorded on the same day as Theresa May has announced her government would be making firms list all of their foreign workers. Andy Bell said in a statement that: "It's not like Ride are 'going political' it's more that the current state of the UK is so terrible that we could not avoid writing about it when we were writing lyrics for the album."
In terms of the music, talking about the percussion on the track Loz added: "For the drums on 'All I Want,' Erol and I sat down and went through every beat of a seven-minute improvised drum take, which we edited to create the finished arrangement. It was a very liberating experience!" Certainly sounds like it from the single.
The band have also revealed that they'll be playing a headline show at London's Village Underground on 12th June. Tickets are available to fans who pre-order 'Weather Diaries' from the band's online store at 9am today, with tickets going on sale generally from Friday 28th April at 9am. Across the summer, they'll also be playing a bunch of festivals, including Latitude, Sziget, Green Man and Benicassim.
Listen to 'All I Want' below. Read our recent New Tricks feature with the band's Andy Bell here.
Ride will play Latitude (13th-16th July) and Sziget (9th-16th August), where DIY is an official media partner. Tickets are on sale now. Visit diymag.com/presents for more information.