Album Review
Gorillaz - Humanz
4 Stars
Their biggest, most political statement yet.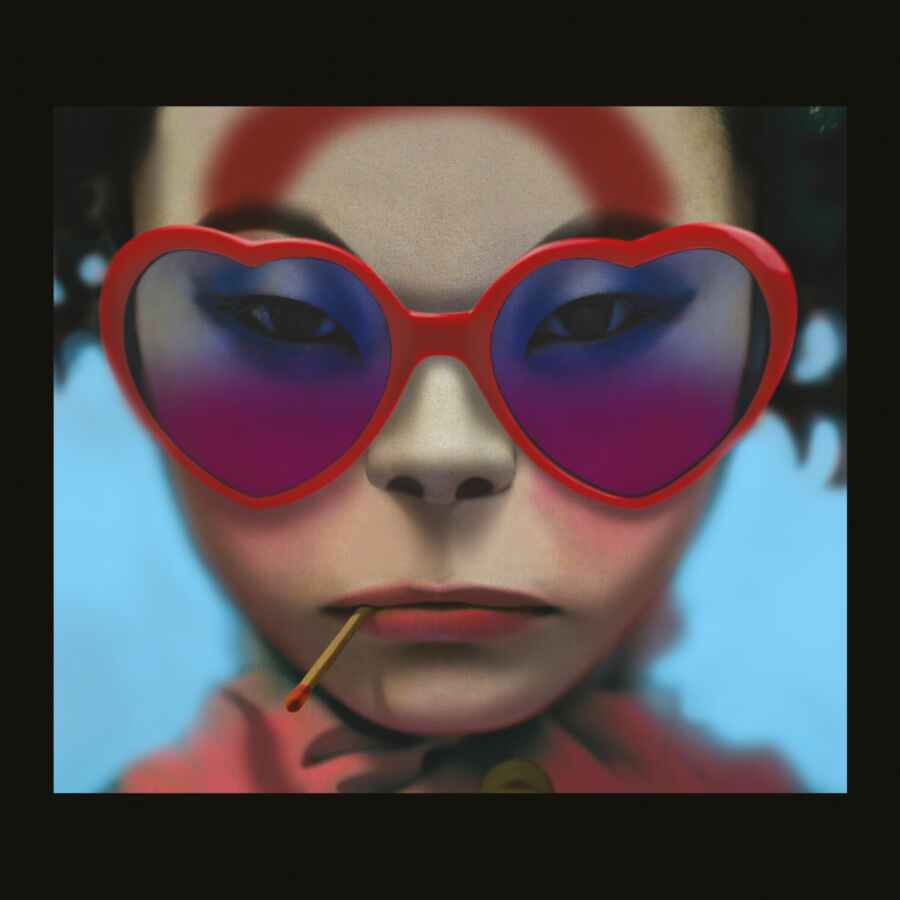 Special guests have always provided the most blistering moments of Gorillaz's work. From De La Soul's timeless, cackling spot on 'Feel Good Inc' to Shaun Ryder (and his decapitated head) on 'DARE', these four characters have always called on some of music's biggest names to give them a helping hand.
On fourth album 'Humanz' though, they completely hand the floor to their guests. Only the slow, ambient 'Busted and Blue' doesn't have a feature spot, and the sheer number of different voices heard across the album's 20 (!) tracks make 'Humanz' a disjointed but consistently engaging listen.
Right off the bat, the record barges down the door courtesy of a vicious Vince Staples cameo on opener 'Ascension', and the tempo never really loosens for the next hour. The four tracks the band shared in one go to announce the album give a pretty good indication as to the direction 'Humanz' is taking Gorillaz, and prove its standouts.
'Ascension' bleeds into the Popcaan-featuring 'Saturnz Barz' via 'Strobelite', a pedestrian take on pop-house that you could imagine on a Disclosure album without stretching the imagination too much. 'Saturnz Barz' teams Popcaan's elastic, bright vocals with a gorgeous, melancholic chorus from Damon Albarn. The Blur man takes a backseat for much of 'Humanz', and when he does interject in a handful of its tracks, he's used sparingly, and always to maximum effect.
From the hyperactive 'Momentz', which sees De La Soul returning to the fold once more, to the creepy, intense Grace Jones-featuring 'Charger', 'Humanz' is by far the weirdest Gorillaz album ever released, and a struggle to get through in one sitting. There's a certain cohesion here though, largely focused around dissatisfaction and rallying together.
While 'Ascension' sees Staples spitting that "you can live your dreams as long as you don't look like me," euphoric closer 'We Got The Power' serves as a huge battle cry for a finale, with Jehnny Beth of Savages yelping along like they're her very last words. For a band known for their otherworldly nature, removed from reality, Gorillaz's new album sees the characters handing over the reigns to the humans (*z, sorry), and creating their biggest, most political statement yet, via the mouthpiece of some of the music world's most vital voices.