On the cover:
Paramore are on the cover of May's issue of DIY!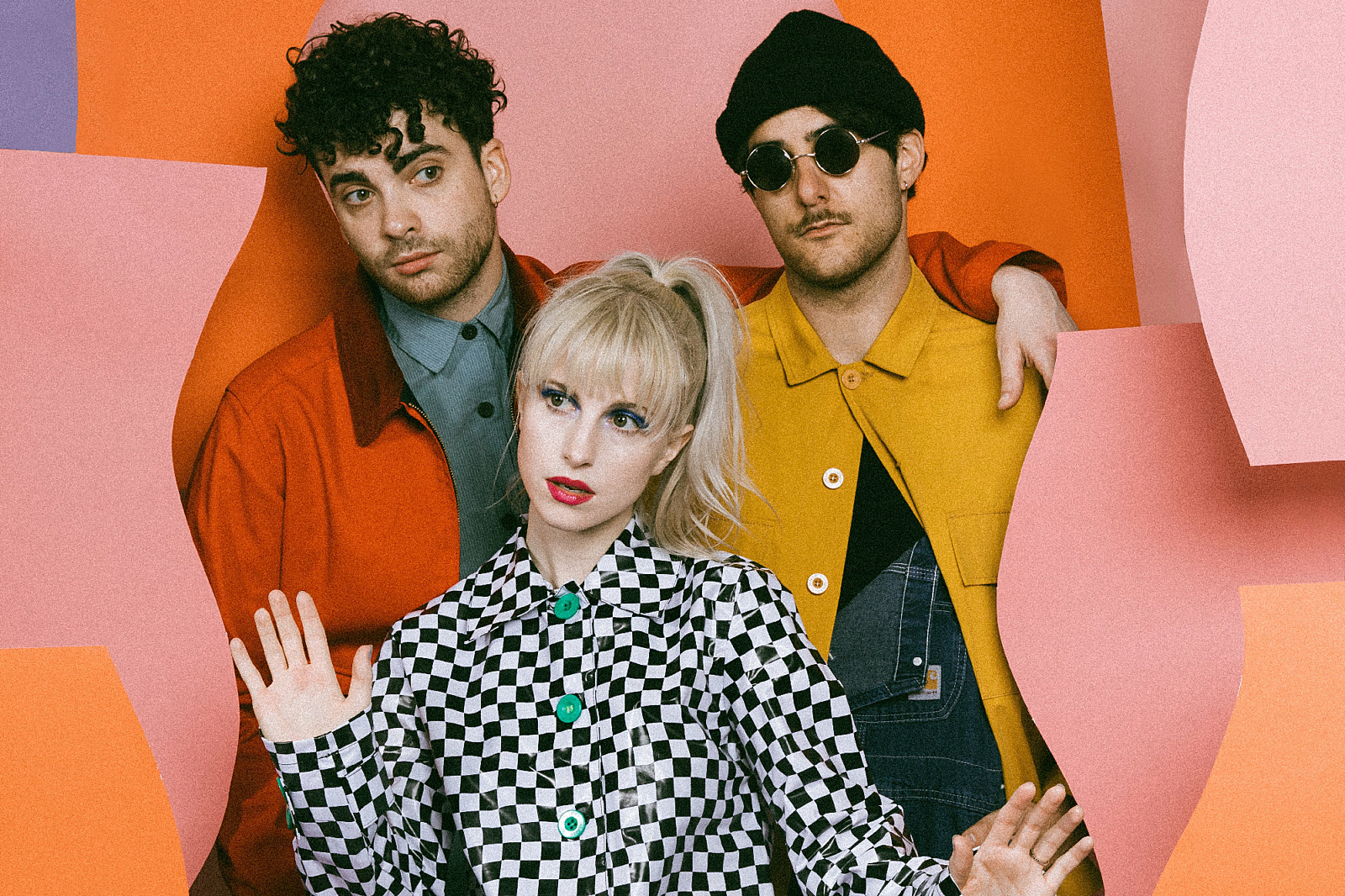 DIY's new issue - free from our beloved stockists - is out today (28th April), also featuring Pumarosa, Perfume Genius, PWR BTTM and some things that don't begin with P.
Paramore are back, and we're delighted to have them grace the cover of DIY just ahead the release of their newest album 'After Laughter'. As Hayley, Taylor and Zac prepare to unleash their fifth album, we head to Nashville to find out how the reunited trio overcame yet more hurdles to bring the album to life.
"It's weird," ponders Hayley, on how it feels to be five albums deep and over ten years into their career. "I still feel like we're really green, especially with this record. It felt like there were so many new things to try and so many new feelings about life - you're finally all the way over the hump of being able to deny that you're an adult now. Yeah, this was a crazy record to make."
The full cover feature with Paramore is in the new, May issue of DIY, out at midday today (28th April). It's part of an absolutely jam-packed issue, too. We catch up with PWR BTTM out in Austin, Texas to talk all things new album 'Pageant' and Liv's ambitions to become "a yoga mom", while Perfume Genius spills all on new album 'No Shape' and his love of Rihanna. Pumarosa, meanwhile, are gearing up to release their debut album 'The Witch', a sprawling first effort that reflects the beauty and toughness of life in London.
We also get in the van with Superfood, King Nun and Pale Waves to spend three days on the buzziest tour of the year, discovering just what makes Dirty Hit the most exciting label in the process.
Elsewhere in this issue, we catch up with those crazy cats in Gorillaz, who tell us all about their new album 'Humanz', before joining the brilliant Black Honey for three of their most bonkers live shows yet.
In Neu, we take Pale Waves aside from the tour madness to understand how one (bloody brilliant) single has seen the band turn heads everywhere they go. Joining them in the buzziest Neu section in ages are superstar-in-waiting Sigrid and fascinating Tel Aviv star Noga Erez.
The Streets' 2004 classic 'A Grand Don't Come For Free' gets our Hall of Fame treatment, while MUNA take our Lucky Dip challenge and JAWS pick their favourite tour lunch stop in our Service Station of the Month.
With even more inside, our absolutely jam-packed issue May issue is out from midday today (Friday 28th April), available free via stockists across the UK, and readable online. If you'd rather have a copy posted to you in person, you can do so (or subscribe!) below. PLUS, we're giving away a very special double-sided A3 poster of Paramore to anyone who signs up for an annual subscription, ooh-er. Check it out below.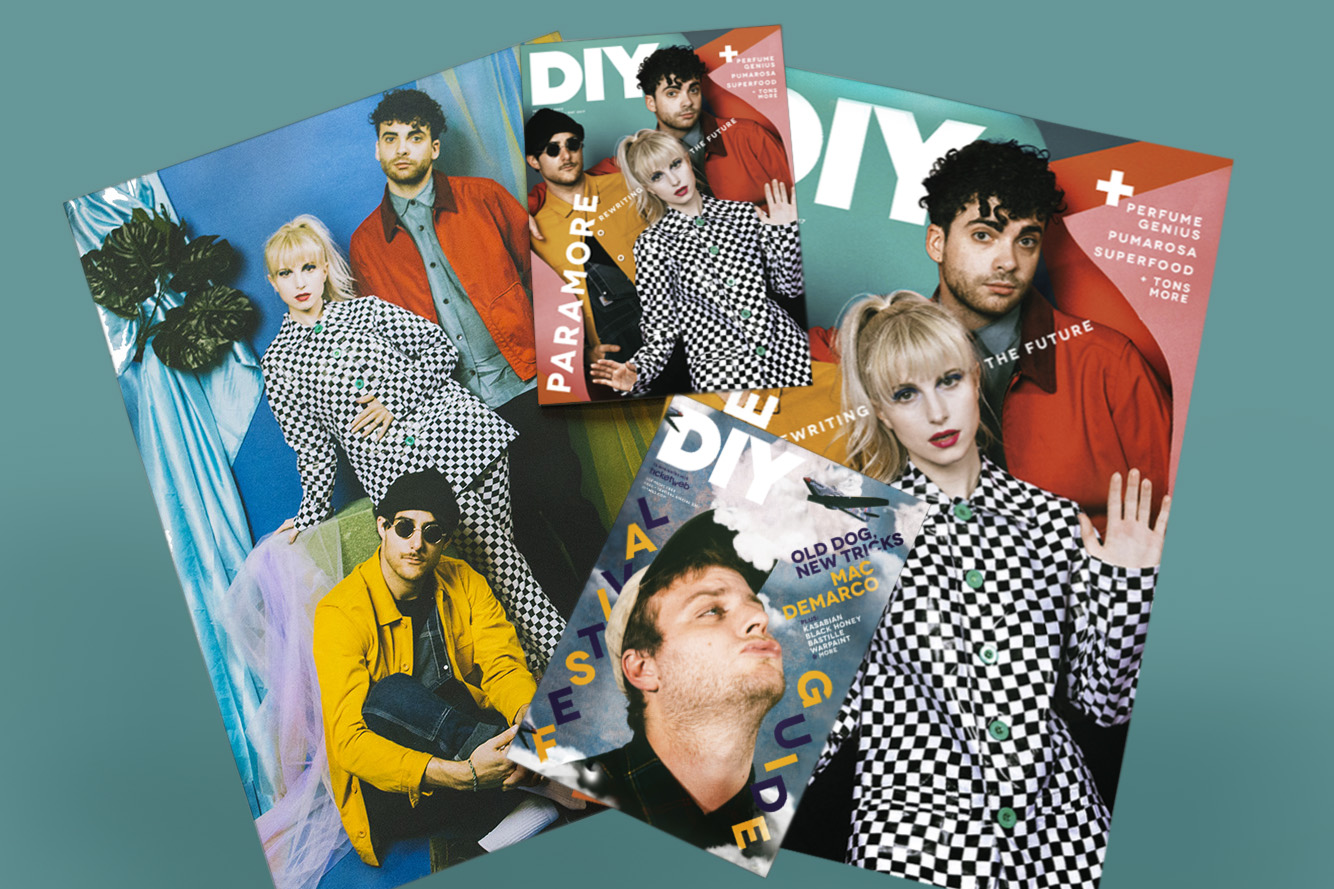 If you're outside the UK, head here to order a copy.
Photos: Pooneh Ghana.