Listen:
Demob Happy are back! Hit play on 'Dead Dreamers'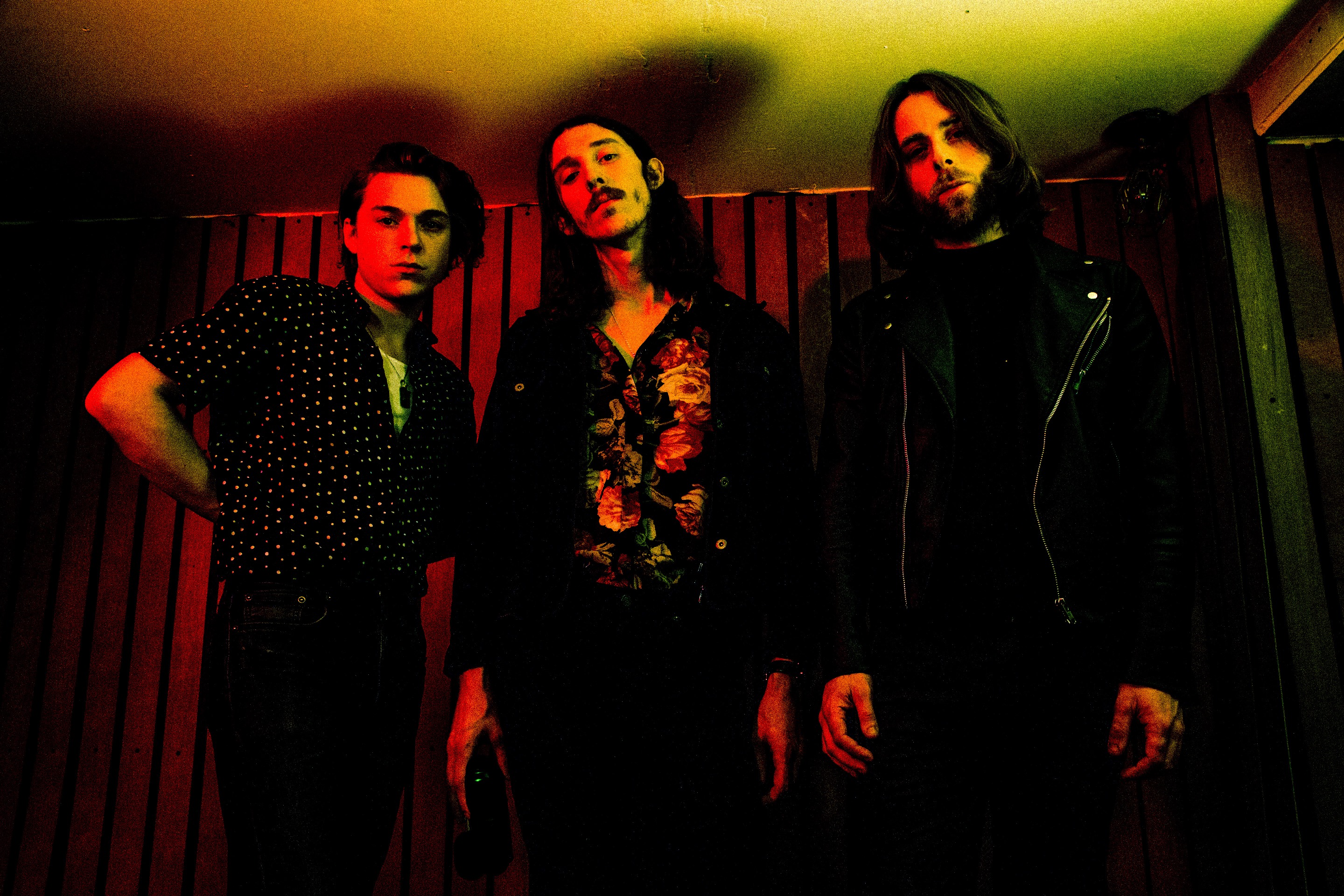 The Brighton band return with their first new music since their 'Dream Soda' debut.
Oh, Demob Happy, how we've missed you dearly. Two years ago, the Brighton grungeheads/pancake enthusiasts (the band also run breakfasty cafe Nowhere Man) made plenty of waves with their 'Dream Soda' debut, and now, they're back again. Glad tidings indeed!
The barbed, fidgeting 'Dead Dreamers,' sees Demob retaining that same fuzz, but sneaking in (whisper it) a mega-dose of Muse-nodding stadium ambition, too. It's set for release as a proper fancy-pants single on 12th May, via Atlantic imprint Taste And Tone, and production comes courtesy of Tom Dalgety (Pixies, Royal Blood). They're also off on tour - supporting The Cribs and Gang of Youths - later this month). It's all happening.
"The world tried to set itself on fire the last year, us included," frontman Matt Marcantonio explains, speaking about the band's return. "We had to mutate and figure out what this band was, so we just wrote and wrote until we knew. 'Dead Dreamers' is a reflection of that. We expelled our demons, along with the worlds'. We wrote the best stuff we've ever written," he adds.
Wrote and wrote, eh? Stuff, eh? Certainly suggests there's more than one Demob Happy song ready for deployment, doesn't it? Eyes peeled for that second album, then.
In the meantime, give Demob Happy's new song 'Dead Dreamers' a whizz below.
Tour Dates
May
08 London, Old Blue Last *
15 Newcastle, O2 Academy **
16 Bristol, O2 Academy **
18 London, O2 Forum **
25 Manchester, SoundControl *
28 Birmingham, Sunflower Lounge *
30 Brighton, Green Door Store *
31 London, Camden Assembly *
(* with Gang Of Youths, ** with The Cribs)