New music guide:
The Neu Bulletin (Caro, W.H. Lung, Childcare & more)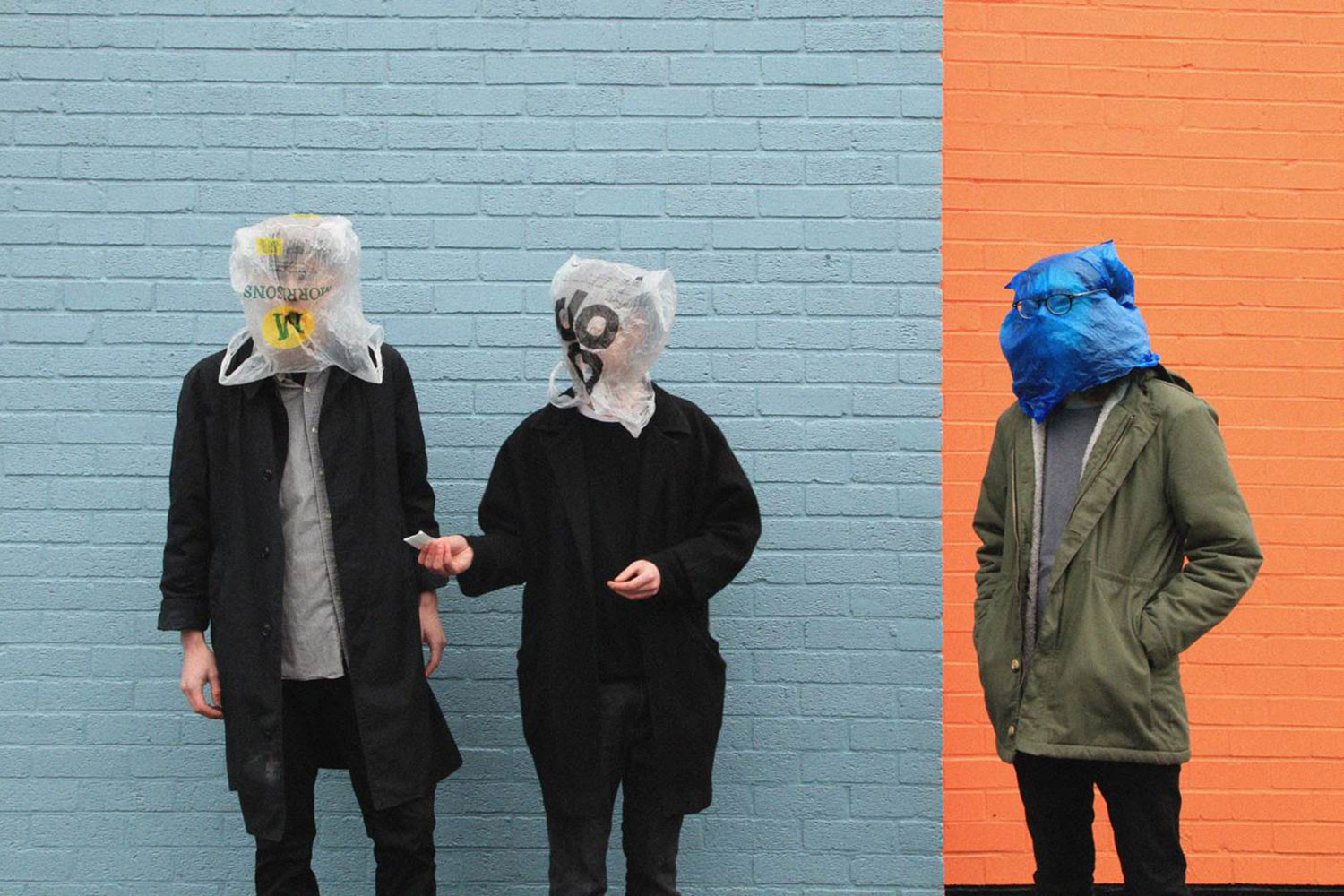 DIY's essential, weekly guide to the best new music.
Neu Bulletins are DIY's guide to the best new music. They contain every single thing that's been played at full volume in the office, whether that's a small handful or a gazillion acts. Just depends how good the week's been.
Alongside our weekly round-up of discoveries, there are also Neu Picks. These are the very best songs / bands to have caught our attention, and there's a new one every weekday. Catch up with the most recent picks here.
As far as formation myths go, Childcare's probably takes the biscuit. Ringleader Ed Cares works as a nanny for his day job, and airings of potential material - by way of humming a few melodies - caught the attention of some of the kids he cares for, and they encouraged him to start a band. To quote one early reviewer (Josh, aged eight) "you're probably my second favourite artist after Katy Perry."
With a new EP, 'Made Simple' out now, 'Dust' is an angular first taste; a bleakly witty take on seizing the day. Do whatever you like, is the basic gist, cos "soon we'll all be dust". There you go, then. (El Hunt)
Art Feynman – Feeling Good About Feeling Good
On his debut album 'Blast Off Through The Wicker,' Californian artist and musician Art Feynman is set to examine life in the lifeless, taking a good hard look at what it means to really be alive. Sounds a bit existential and heavy right? His first single is anything but. 'Feeling Good About Feeling Good' at first combines warbling, Afrobeat-inspired melodies and psychedelic synths that feels like a burst of pure sunshine.
Gradually though the tone slightly shifts, introducing fuzzy guitar riffs and stabs of techno-influenced electronics that build up to a frenetic climax. Art has more than blasted off with this one; he's propelled himself to a stratospheric high and is taking everyone with him for the ride. (Eugenie Johnson)
Somewhere in a parallel universe W.H Lung is probably a shop that sells replacement pipes rather than reasonably priced stationary. Meanwhile on planet earth, they're a Manchester band named after a local Chinese supermarket, with a penchant for drawn-out winding jams, and yelping, surreal verses.
Their latest single 'Nothing Is'  bears vague whiffs of Talking Heads, but mainly, it's a straight-up smack of propulsive, driving psychedelia; more in the vein of Hookworms and TRAAMS than anything else. 'Inspiration!' - an equally epic frenzy, and the flip-side of their new double single – is also worth a visit. (EH)
Milk Disco - Welcome To The Milk Disco
The phrase 'milk disco' might conjure up images of either a) one of those baby raves put on for middle class mums still trying to get their day-glo on despite having a breast pump clamped to one side or b) something a bit darker, like those men who want to be treated like toddlers. You know the ones; there was a Channel 4 documentary about it.
HOWEVER, South London's Milk Disco - thankfully - have little to do with either. Debut single 'Welcome To The Milk Disco' worships at the altar of the cowbell, landing somewhere between the propulsive dancefloor genius of LCD Soundsystem or The Rapture dragged through London's grotty underground. It's twitchy and infectious, but there's a darkness beneath the surface here. Got milk? (Lisa Wright)

As anybody who's ever suffered from a bout of chronic yelping after sinking two litres of Strongbow can attest to, hiccups can be jarring, unrelenting, and very amusing things. It's a fitting namesake, then, for Brooklyn trio Hiccup, who met in the house band of late-night comedy show The Chris Gethard Show.
Their debut record, 'Imaginary Enemies' collides fast-paced pop-punk with sharp quips blending Dickens and Shakespeare (obvs), and hinges on the sugary cocktail of joint mic-wielders Hallie Bulleit and Alex Clute. The crackers 'Neverwhere' proves the firey highlight of their hugely promising first outing. (EH)
Let's not beat around the bush here: the last third of 'Closet Lunatic' is so very alt-J it might as well come with a free bottle of peroxide in the shape of a triangle. Yet, while the harmonic chanting and witchy melodies present on Leeds trio Caro's latest feel familiar, there's more than enough else on offer to warrant attention. Full of sleazy, sexy basslines and a creeping sense of nocturnal unease, 'Closet Lunatic' prowls along in the most enticing of fashions. Yeah, Caro might have some very close sonic brethren out there, but frankly when they sound this good - who gives a toss? (LW)