Watch:
Cloud Nothings share colourful 'Enter Entirely' video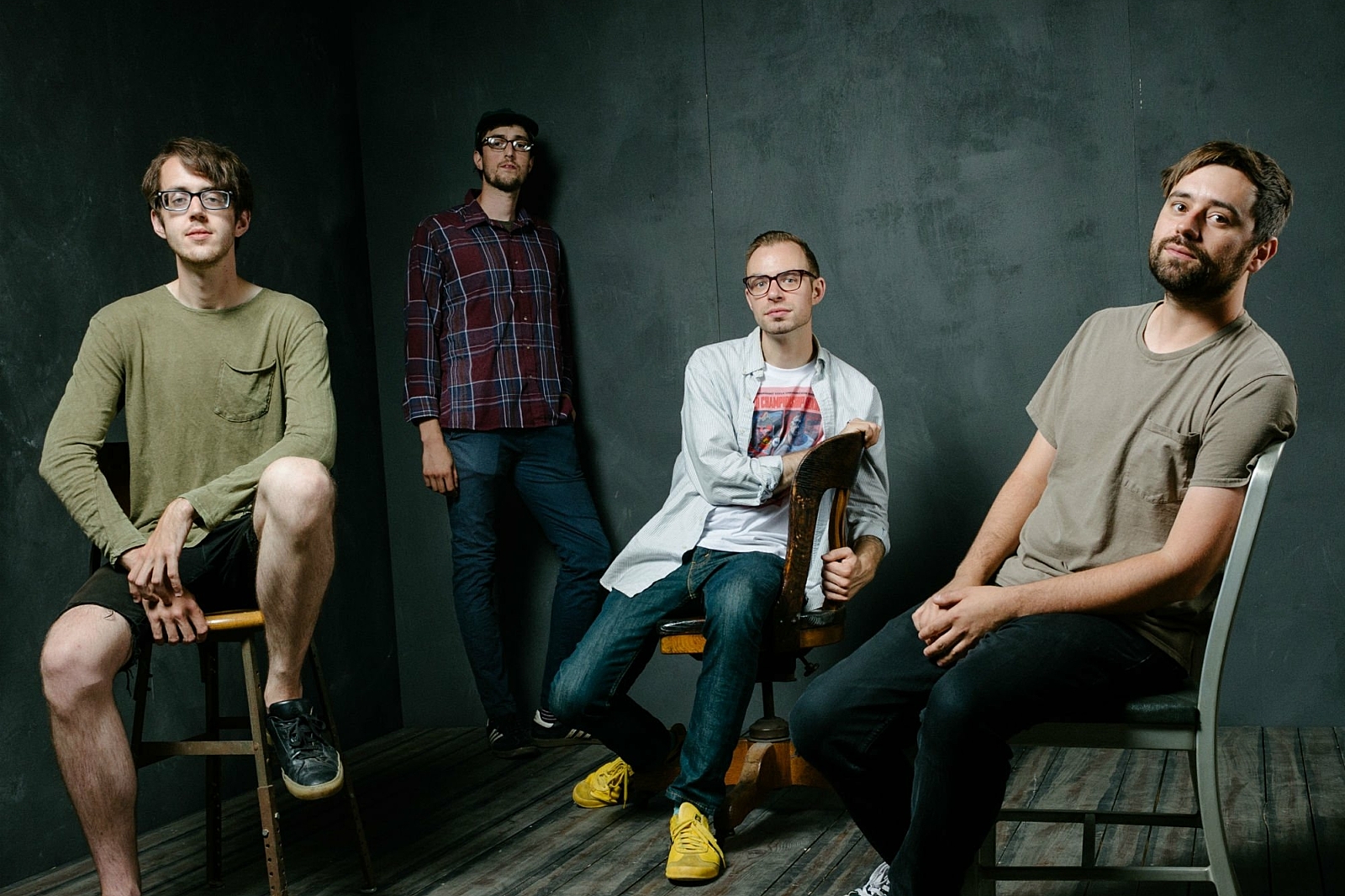 The track's lifted from the band's new album 'Life Without Sound'.
Cloud Nothings released their new album 'Life Without Sound' back in January, and they've now shared a video for its standout track, 'Enter Entirely'.
The grainy, #retro new clip is pretty damn summery, with flowers galore.
We spoke to the band's Dylan Baldi about 'Life Without Sound' around its release, talking about the calmer, more reserved sound it represents. "I think I just don't want to make heavier music anymore," he casually offers as his motivation. "I can't imagine playing with that sort of anger now. I just don't really feel that way very often anymore."
"There's less inner turmoil," Dylan explains, on what exactly changed. "I think I finally just accepted my existence. This is a weird metaphor, but every time we go to the UK to play shows, we have to go through customs and have to write our occupation on the landing card. I would always write 'musician', just because I didn't know what else to write. It was always just, 'Well, I guess that's what I'm doing'. It's weird and it doesn't feel right, but that's what I have to write. I felt that way about a lot of things in my life actually. But now, for the first time, I feel like I can confidently write 'musician' on my landing card. There's less questioning of my own motives now."
Read the full feature here, and watch the 'Enter Entirely' video below.