Watch:
Marika Hackman's got a video for 'My Lover Cindy'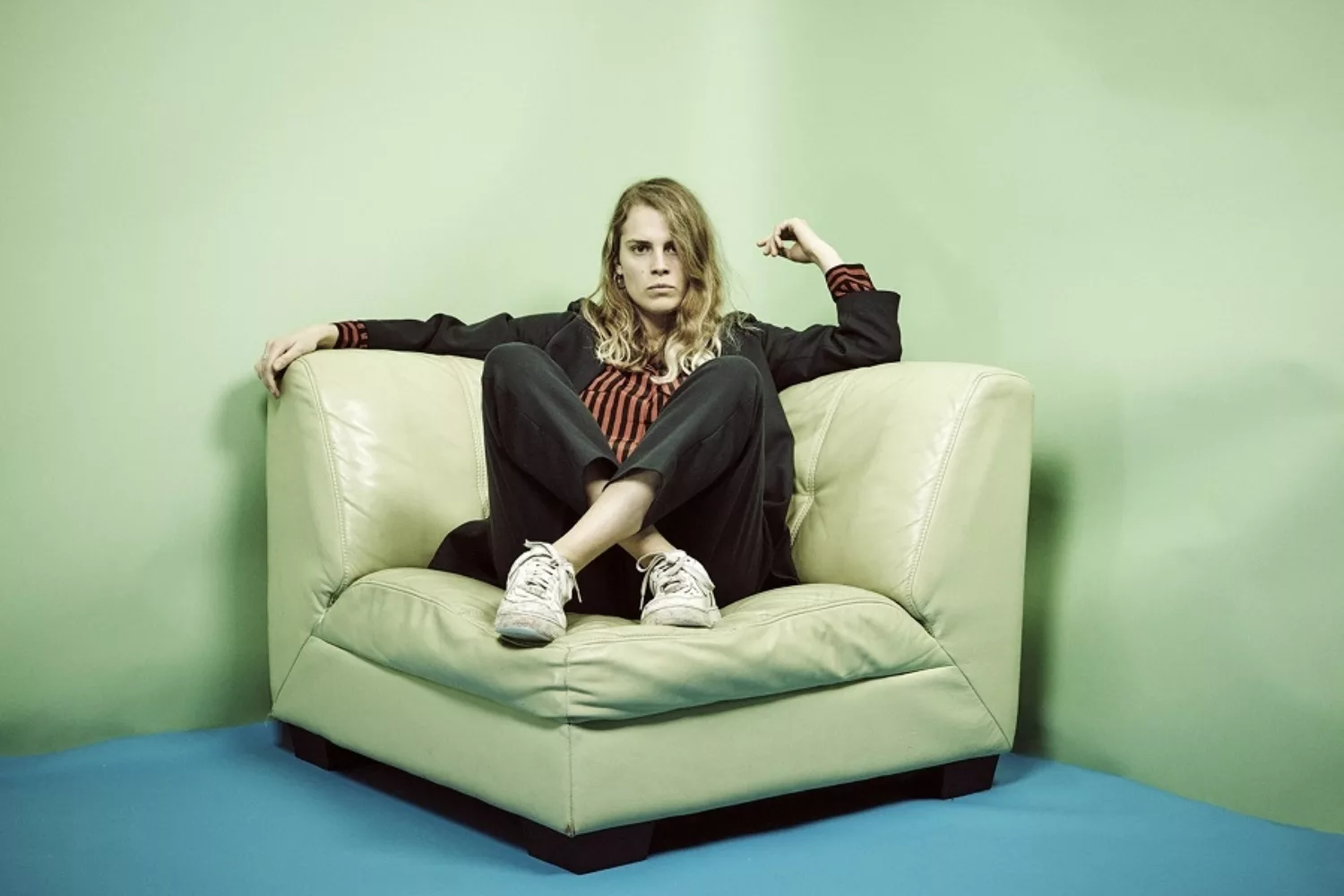 Let's just cut to the chase - it features a pair of snogging tummies.
Marika Hackman's got a new video out for 'My Lover Cindy,' and let's not tiptoe around things here, it's proper weird.
Featuring a cameo from a tuxedo-clad Marika, who loiters around in the background serving up pink fizz, the video revolves around a pair of fencers in a tumultuous clash of swords. One minute they're making out, the next, they're, erm, violently slashing each other open. And then it's back to snogging; this time with new mouths that grow out of their stomachs. It's quite a lot to take in.
The video's directed by Sam Bailey from the band Francobollo. They're set to support Marika Hackman on her upcoming tour.
"I love how grubby Marika's lyrics are from a story point of view," Sam Bailey explained. 'Rarely do we hear an account of love and lust from the one who wants the cake and to eat it. So I wanted to play with this 'cakey eaty' attitude between two people drawn together in a battle of status. I've also always loved the idea of the upper-classes up to no good so it was a lot of fun to run amok around a stately home."
Have a watch below.
Marika Hackman will play The Great Escape (18th-20th May), and Latitude (13th - 16th July), where DIY is an official media partner. Tickets are on sale now. Visit diymag.com/presents for more information.

Get your copy of the latest issue