Freezer frame:
Ratboys reverse time in the video for 'Elvis in the Freezer'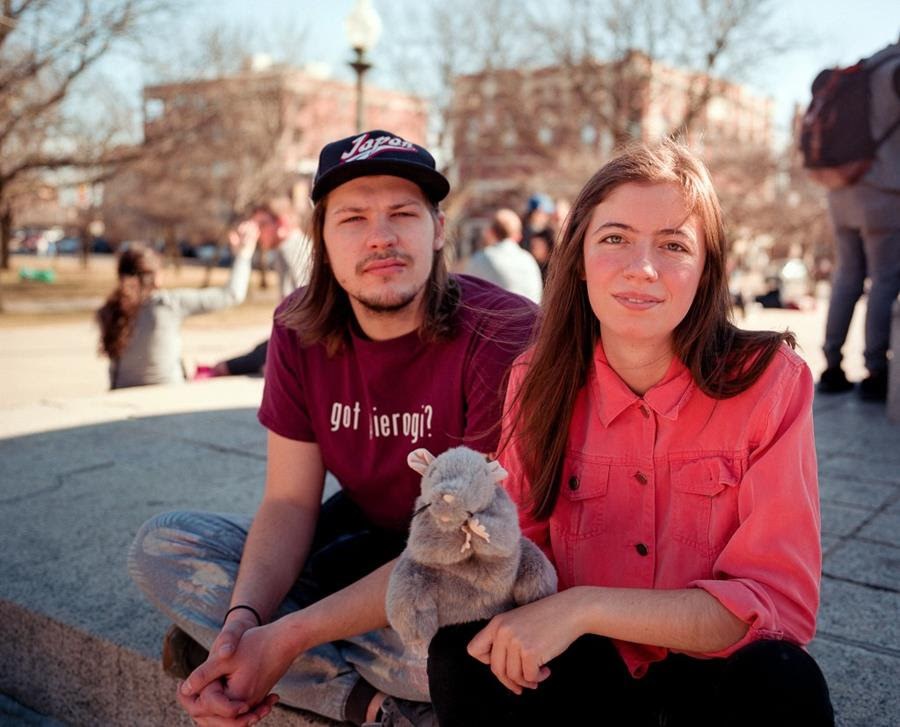 Shot in Kentucky, it's like 'Memento' but with more friendship and less tattoos.
Ahead of a gigantic tour schedule kicking off this month where they'll be special guests of Pet Symmetry, Mother Evergreen and PWR BTTM, Chicago's Julia Steiner and Dave Sagan, aka Ratboys, have shared a new video for their track 'Elvis In The Freezer'.
If you're wondering what the title refers to, the track, taken from their upcoming new album 'GN' (short good 'Good Night') out on 30th June via Topshelf Records, is actually about the death of a family pet. Julia said of the video in a statement: "We want to show the joy that comes from having someone to lean on. And really, we want to celebrate the potential that every new relationship has to make life better and more fulfilling".
It's little surprise then that director Kenna Hynes puts this theme to the forefront in the clip, and shows the friendship between two women in reverse as they hang out in libraries, vintage shops and look at old photos of Louisville, Kentucky (there's a few tears in there too obviously). It's basically a more life-affirming, heart-warming version of 'Memento'. Less tattoos too.
Watch the video for 'Elvis In The Freezer' below.