On the road:
It's a Dirty Hit!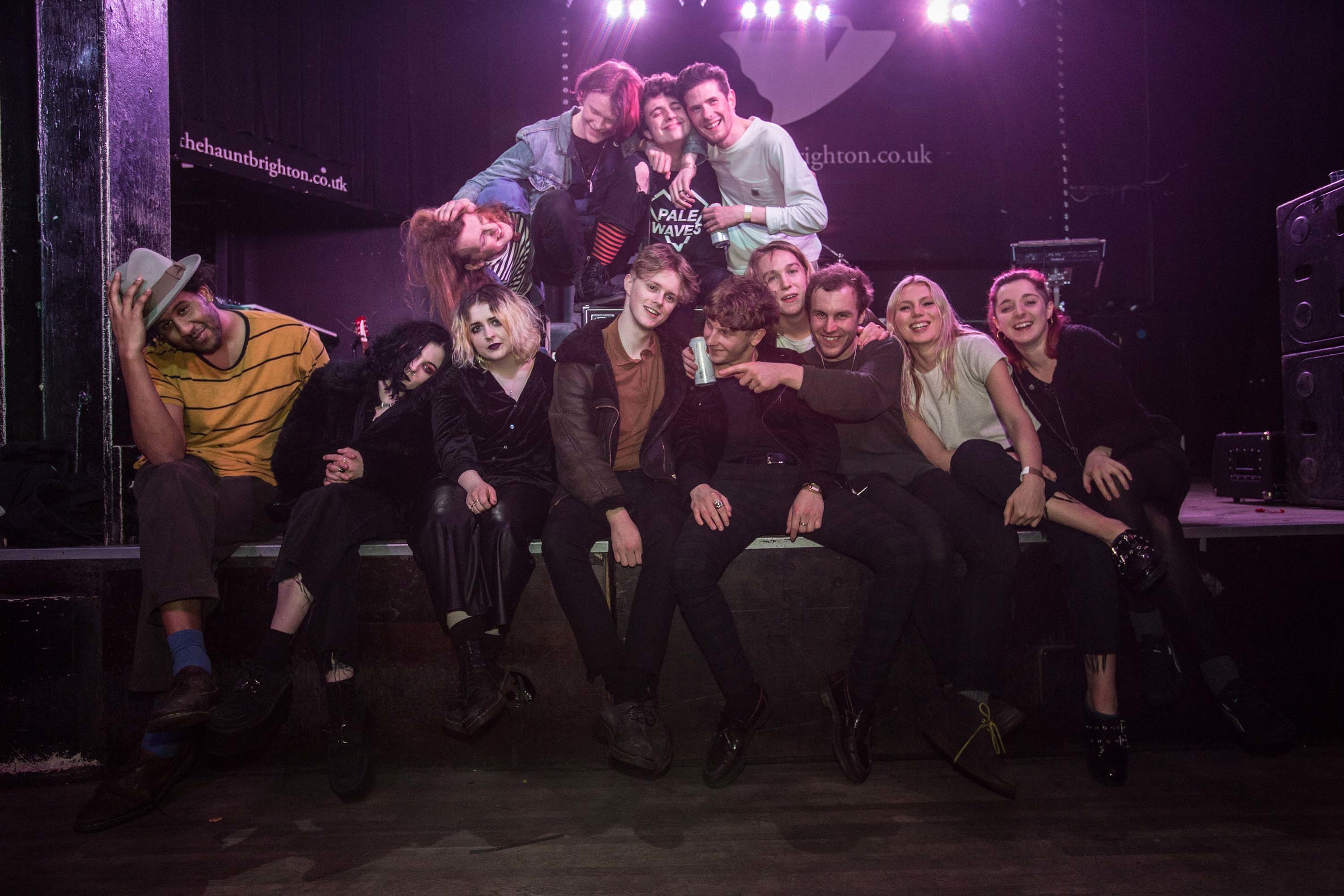 Rejuvenated Birmingham favourites Superfood are at the helm; sparky newcomers King Nun and Pale Waves are nipping at their heels. DIY hops aboard the first Dirty Hit tour to find an indie fairytale.
Settle down, girls and boys, as we tell you a tale of redemption. Of wrongs righted and victory clutched from the jaws of defeat. It ends with one of our protagonists, Superfood frontman Dom Ganderton, running giddily drunk and fully clothed into the Brighton sea following a victorious live comeback show, but it begins just over a year ago when bandmate Ryan Malcolm was nearly arrested for locking out a bailiff…
"We'd got used to [the perks of being signed] really quickly, and then when it transpired that we weren't going to do anything more with our old label it was like… fuck. All the money's gone," remembers Dom, nursing a pint in a Nottingham boozer. "We were in an accountant's meeting when they told us the balances, and you know in films where you spit your drink out in shock? I actually did that. Just spat water all over the table. We had bailiffs come round the house; it got proper shit. Ryan nearly got arrested for trying to lock them out." The pair are looking back to the lost 18 months following the release of Superfood's 2014 debut 'Don't Say That', when the band – now streamlined down to two following the departure of their former bassist and drummer - found themselves without a label, management or much hope. "We were just gonna scrap it and start a new band," he admits.
Ryan continues: "We'd made this [new] record with the last bit of money and met up with a few A&Rs who didn't get it, and we were really bummed out. To hear from a few different people that they didn't like it 'cos it didn't sound like the old stuff was really hard; we just thought it was crap and were about to leak it online. Our friend [Peace frontman] Harry Koisser had to chase us down the road at one point, following us down Ridley Road yelling at us not to do it."
If it's a particularly deep nadir that the Birmingham boys found themselves in once the honeymoon period of the B-Town scene had passed, then fear not. There's a knight in shining armour in this story; current uber-label Dirty Hit (home to Wolf Alice, The 1975 and more), who picked the band off the cutting room floor and gave them a second shot at the big prize. "Two friends of ours, including Matty from The 1975, sent it to the label, and then two weeks later they called us in and said they wanted to put it out. We were just like… Well OK then," recalls Dom, still visibly baffled at the pair's sudden change of fortune. "[Before that] I remember thinking, 'Oh well that's it then. I can't believe they were the glory days.' But having this again feels like a second chance," agrees Ryan.
As well as acting as the jump leads to re-start Superfood's career, Dirty Hit have also been putting the time in with two bands at the very start of their journeys: London noiseniks King Nun and sparkling Manchester pop proteges Pale Waves. And for the first time, they've brought all three bands together to tout their wares up and down the country for the inaugural Dirty Hit Tour.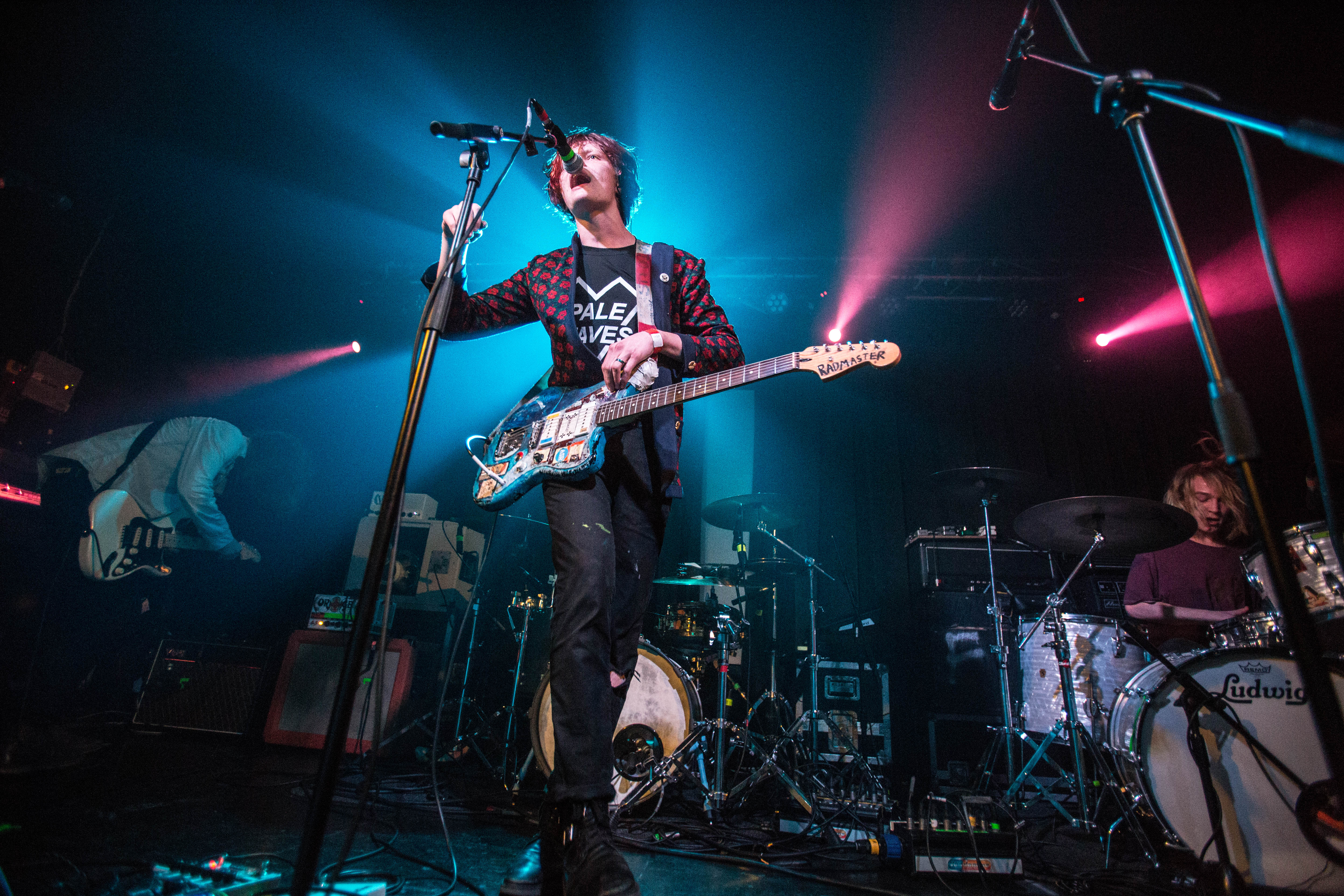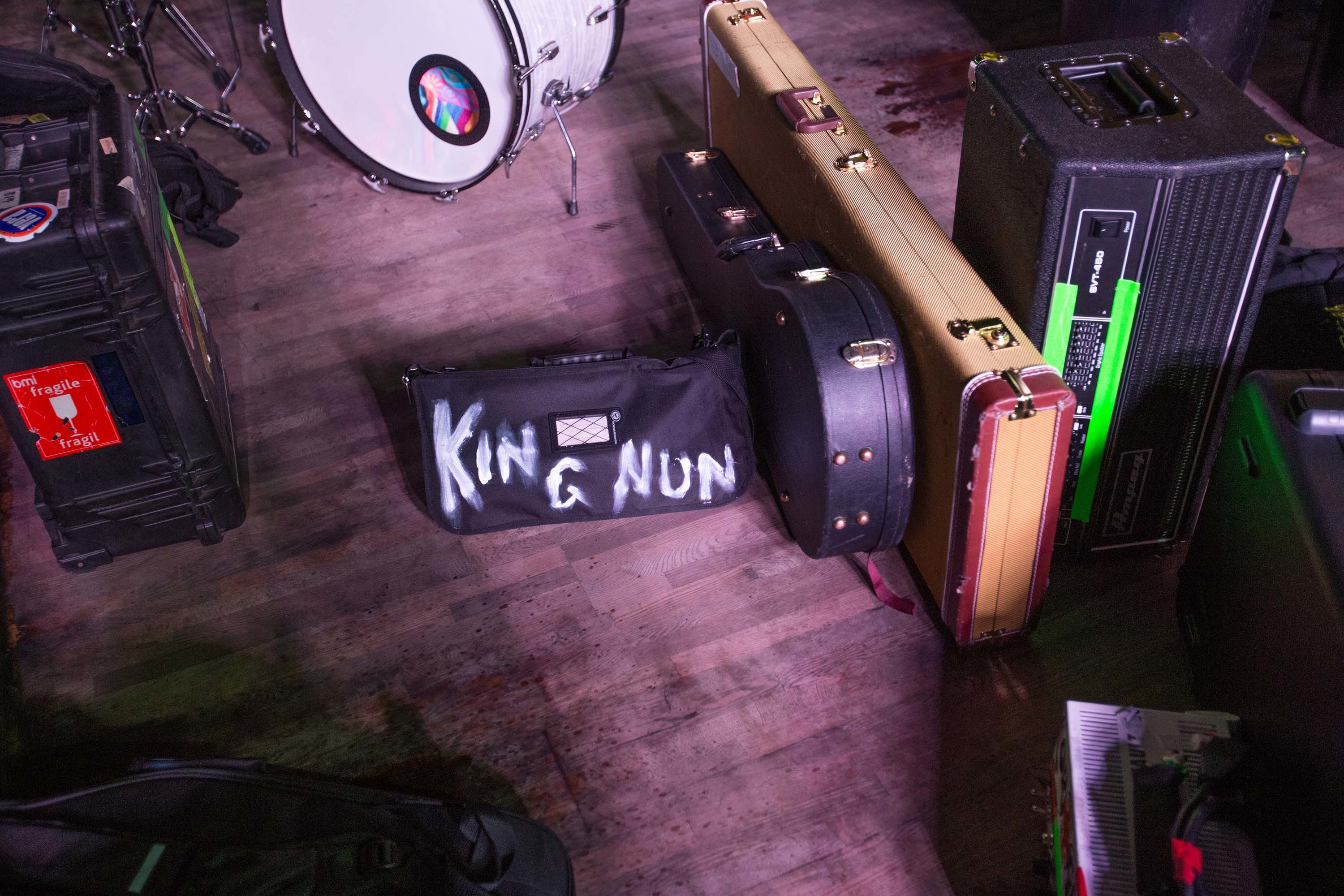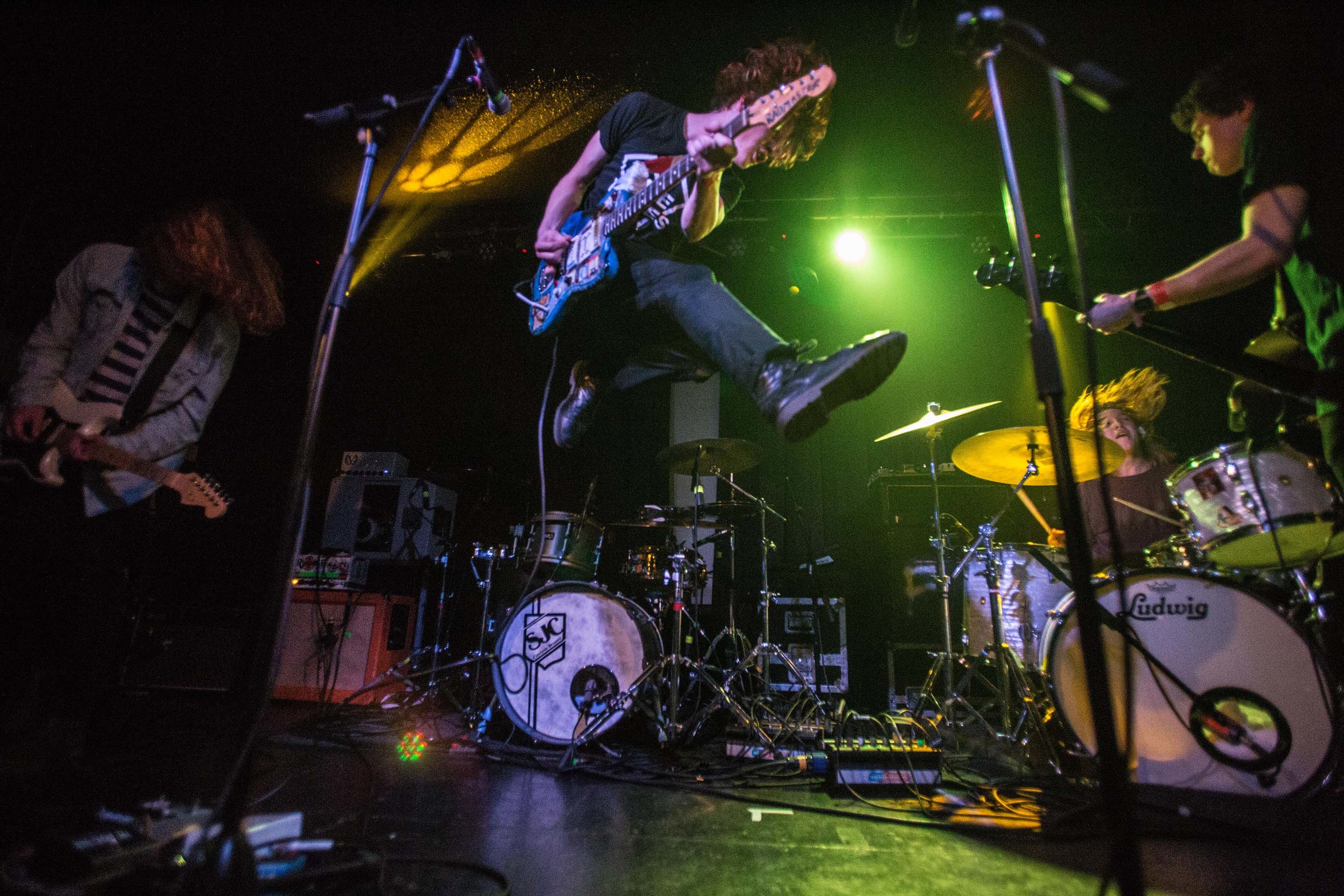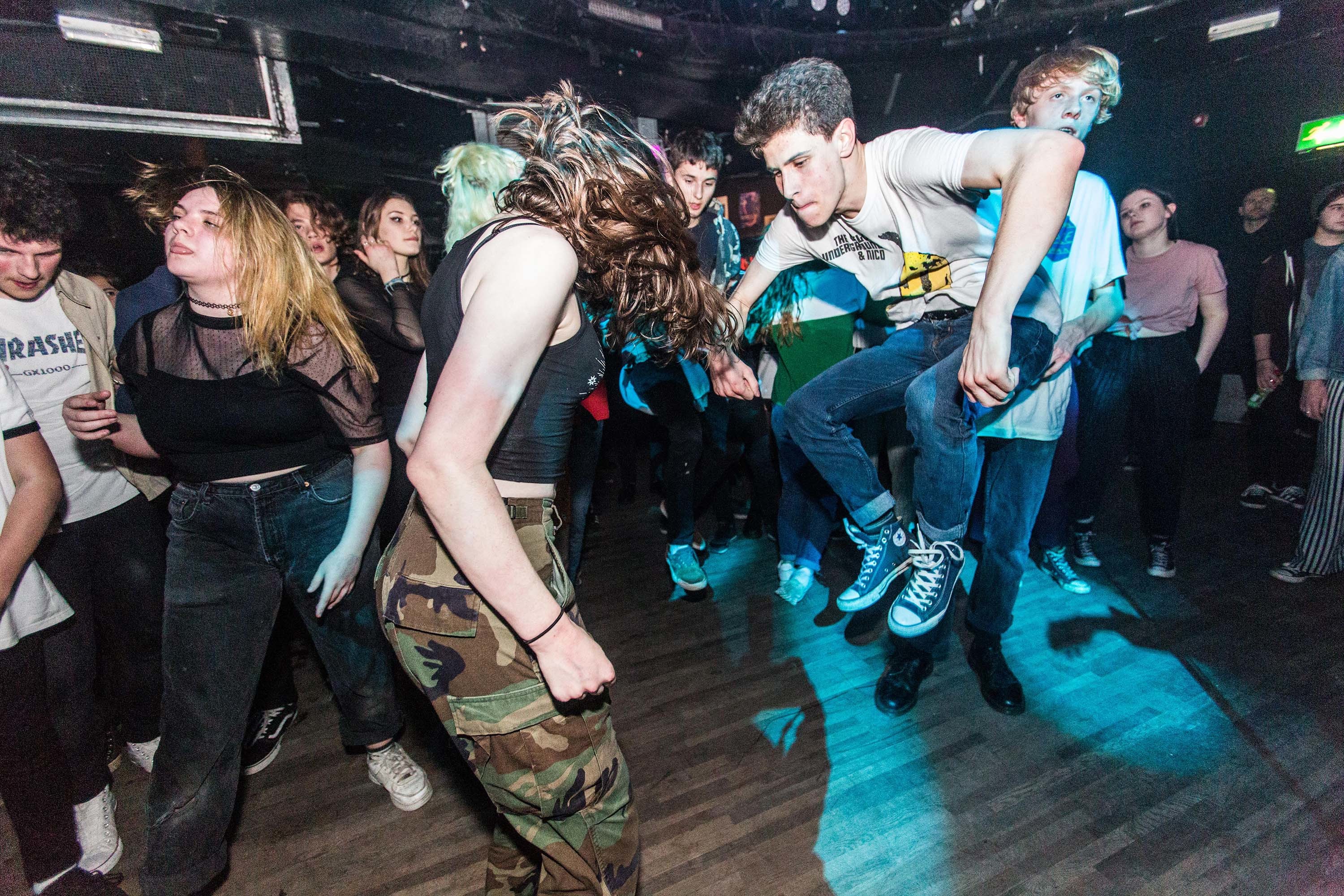 We first hop on the bus in Birmingham – our headliners' hometown – where the bands are prepping for a sold out show at the O2 Academy 3. They've purposely kept their B-Town re-introduction small (judging by the bulging crowd, they could have easily upgraded to the larger hall), but that doesn't mean that nerves aren't running high.
Adding some extra indie cred to proceedings, Superfood have recruited former Big Deal singer Alice Costelloe into the touring band to play bass. "I remember [after Big Deal broke up] Dom saying that if you ever get bitter watching a show then you should get back on stage," she recalls. "It took about a week". A pre-show trip to the town's infamous hang out The Sunflower Lounge finds a gaggle of friends and family (including a newly short-haired Doug from Peace) knocking back beers. Two out of three of the ladies' toilets already have vomit in them. It's 7pm.
Back in the venue, Pale Waves are on first and debut single 'There's A Honey' is already going down like a modern classic. The four lads of King Nun, meanwhile, have been prepping for their first tour ever by watching groupie classic 'Almost Famous', but their hedonistic stabs of noise are far removed from the 70s hippy dream of Penny Lane and co.
By the time Superfood take to the stage, the crowd are ravenous. Later, Dom will admit to being so nervous that he felt physically sick before playing for the first time ever, but you can't tell. Recent comeback single 'Double Dutch' – a smooth, mid-tempo groove of a track – revs people up into a moshing frenzy despite its chilled summer vibes, and it only gets wilder from there. The pair look overwhelmed at the reaction, thanking the crowd for sticking by them through two years away, and by the time they come back for an encore, the sweaty throng are already singing the words to old favourite 'TV' before Superfood have even started. Job done.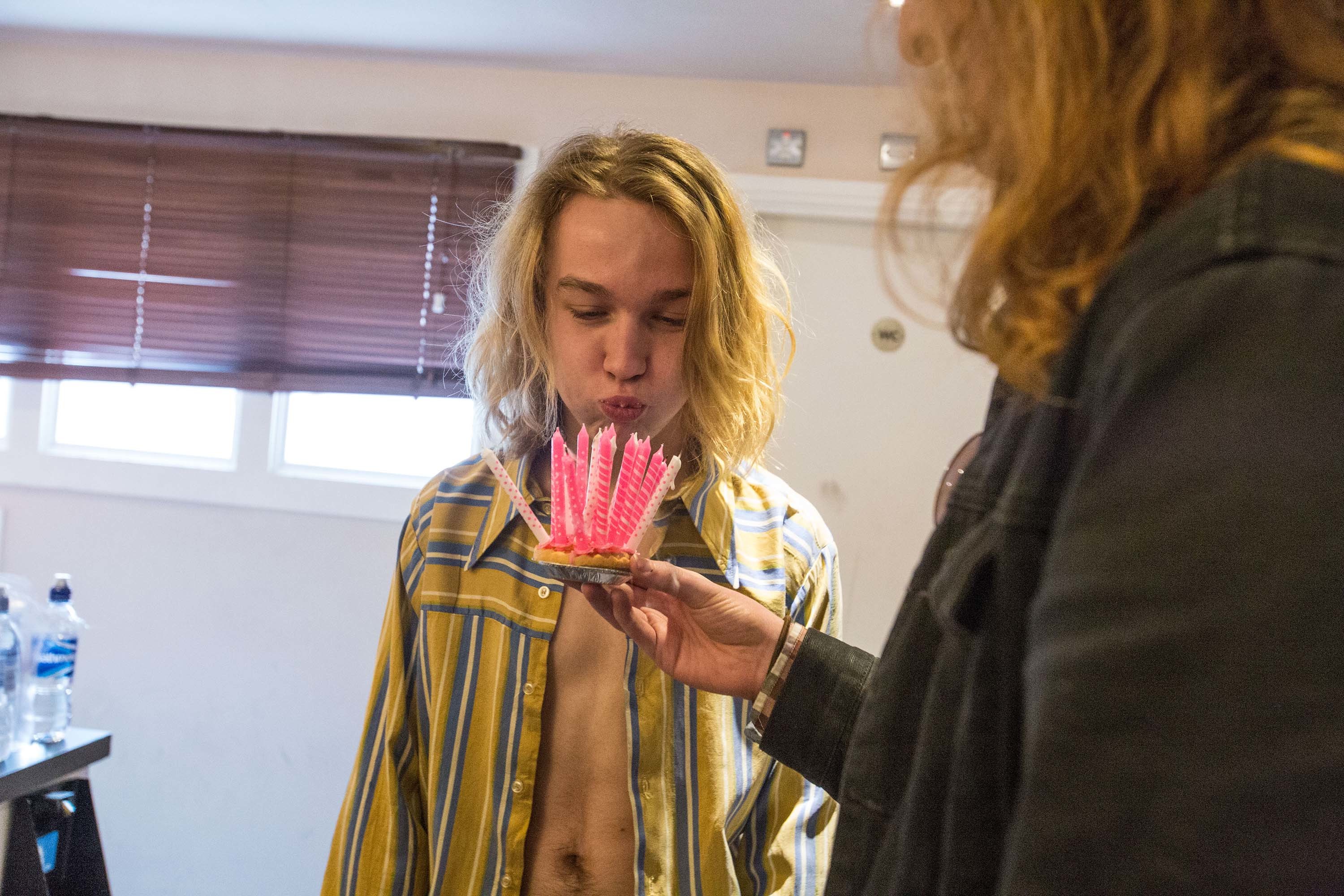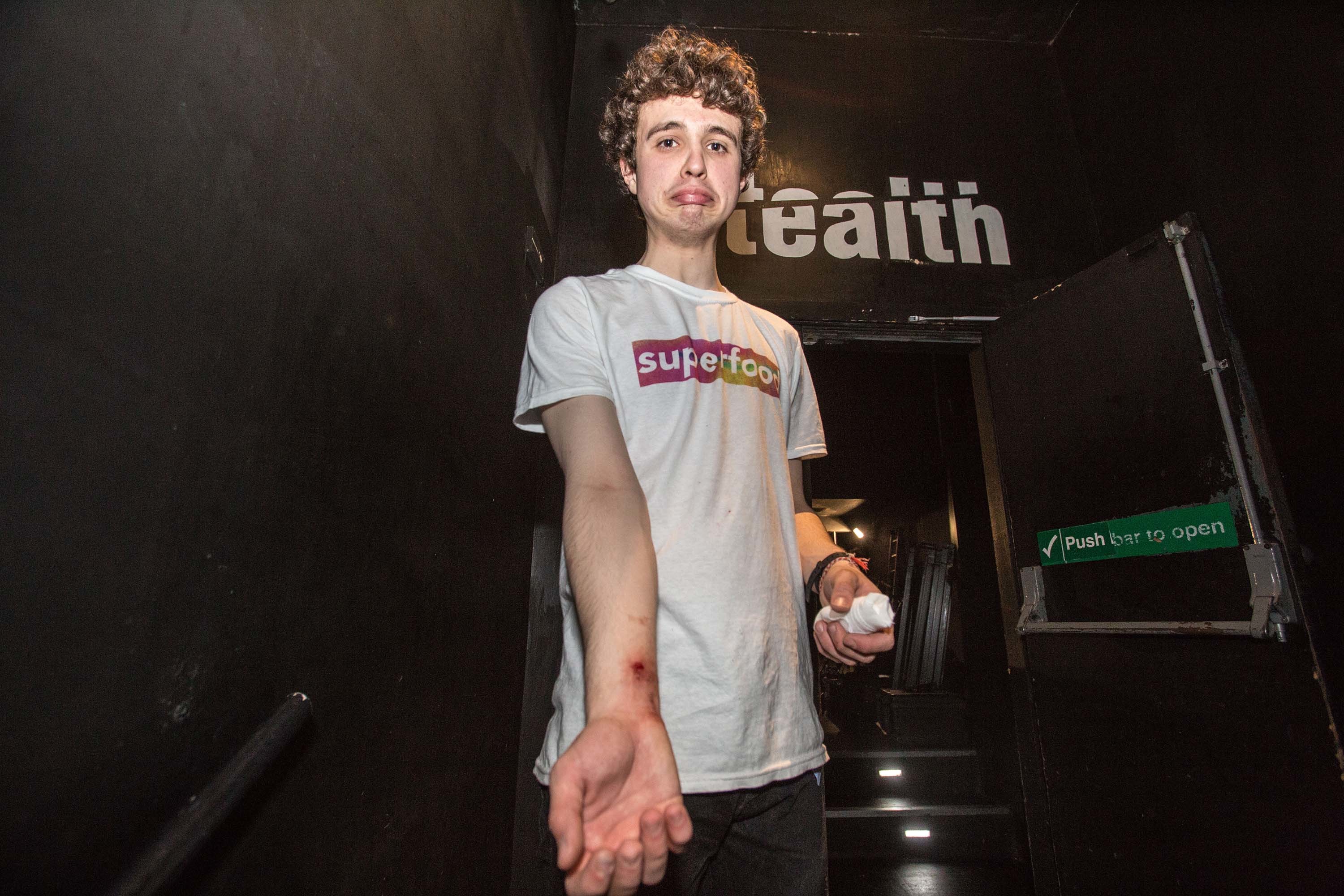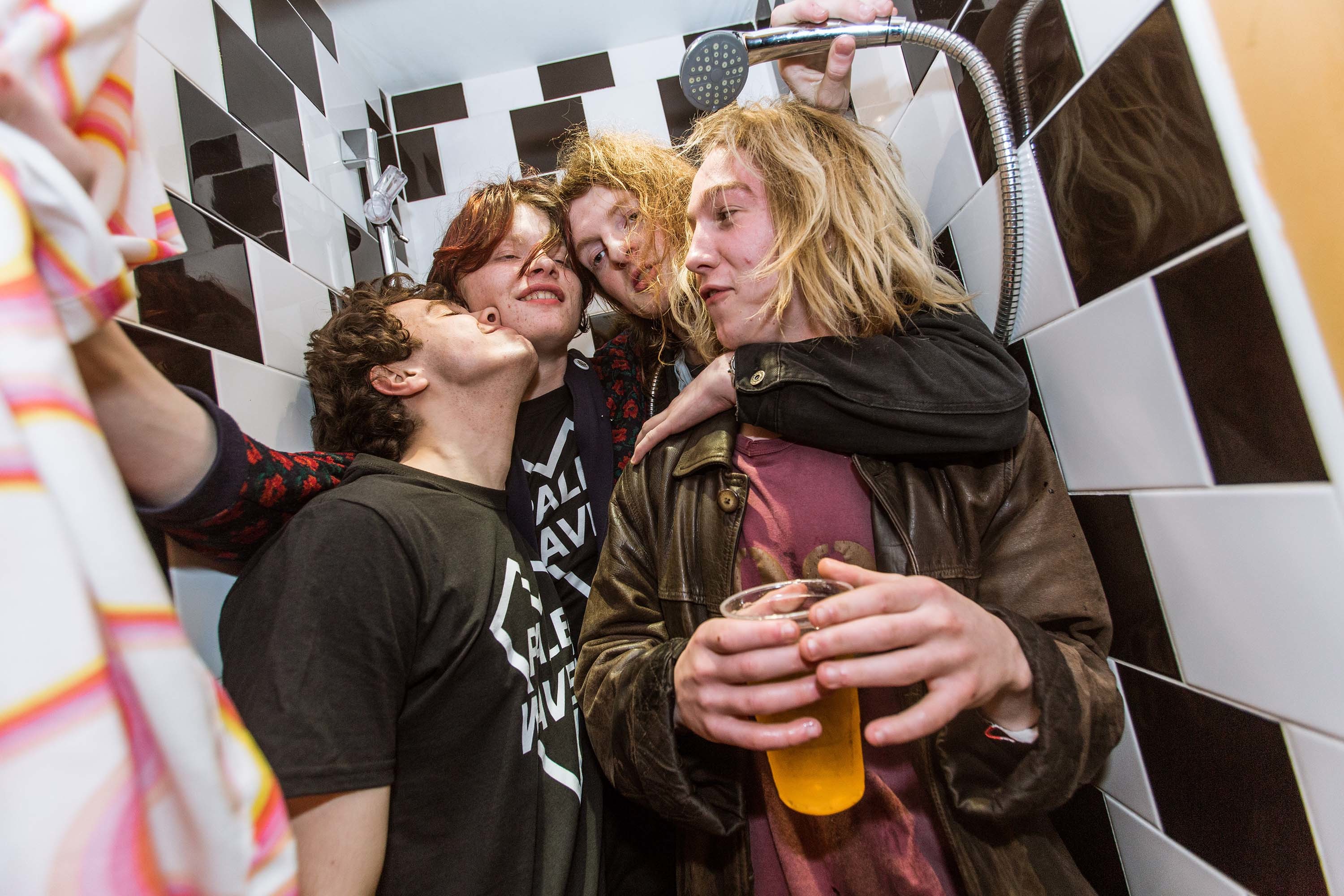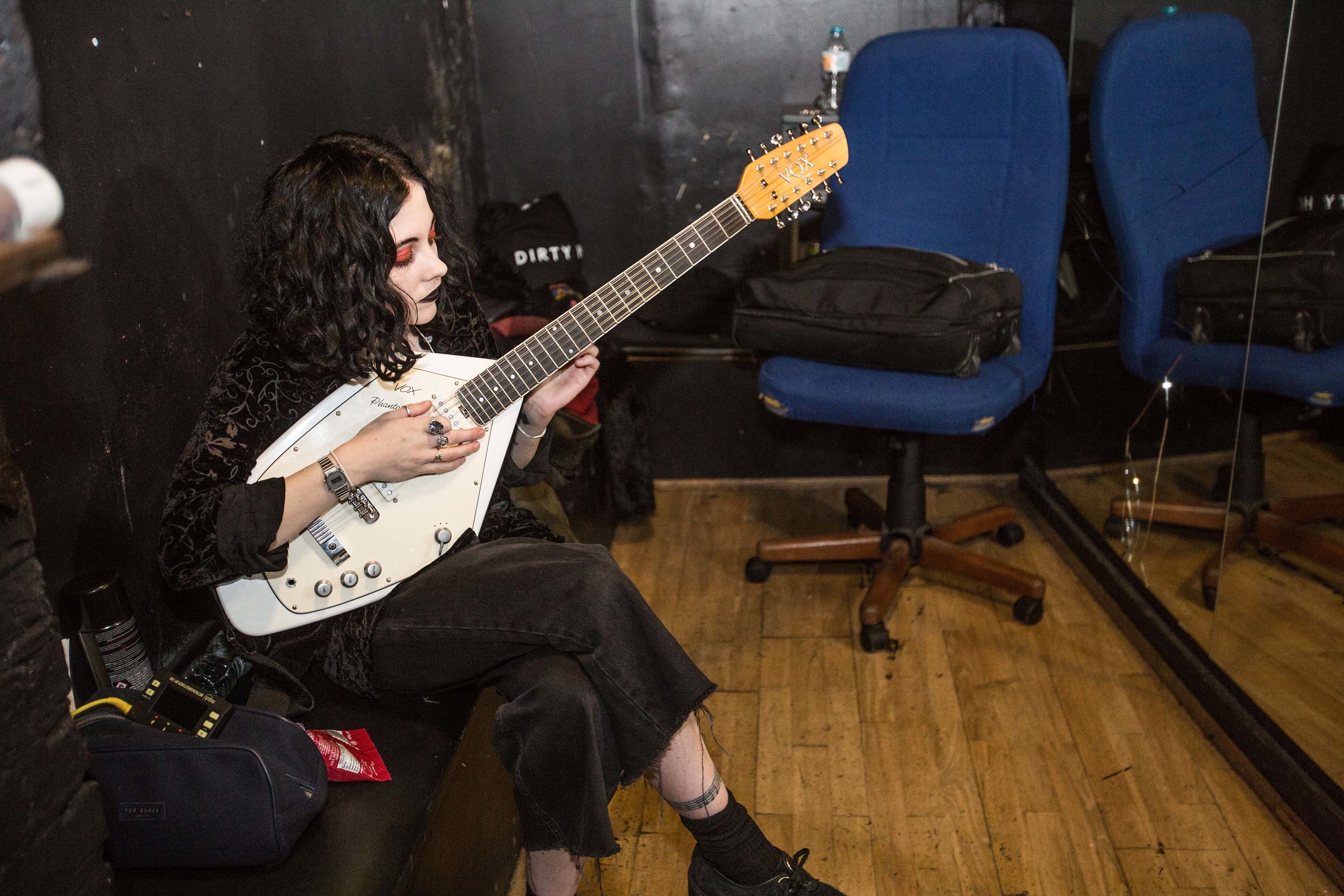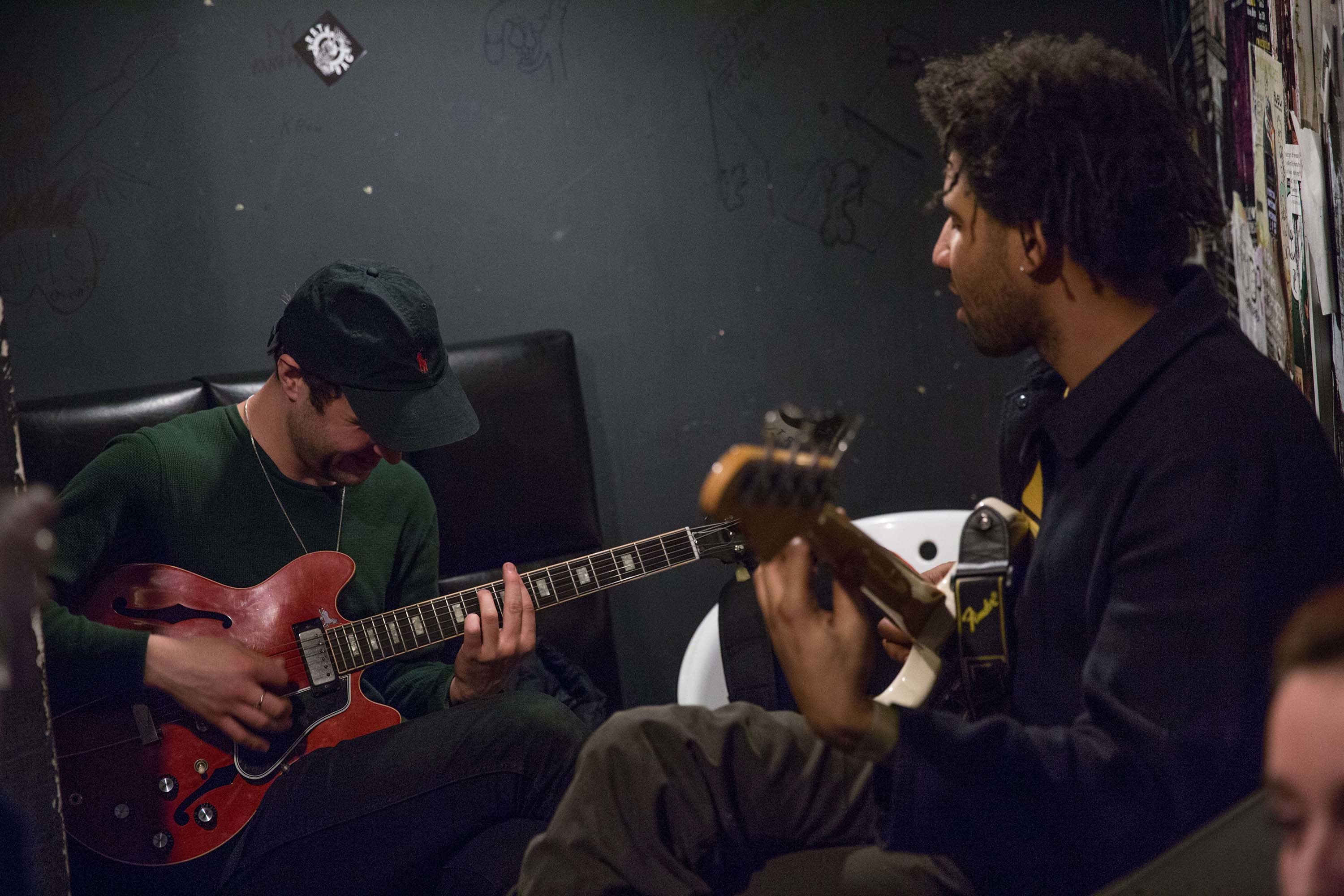 If Superfood are feeling slightly worse for wear the next morning – although, let it be noted, they're on their version of best behaviour on this tour (Dom confirms, "If this was the first album, we'd be out 'til 6am every night getting fucked up, but we're taking it more seriously this time") - then King Nun are on perky form. It's drummer Caius' 20th birthday and spirits are running high. The two support bands, who've been alternating spots on the bill each night to keep it fair, have spent a solid two weeks tucked up in the same tiny van together and are now two halves of the same whole. In celebration of this beautiful new union, Pale Waves' male contingent – guitarist Hugo and bassist Charlie – present the birthday boy with half an avocado with a candle stuck in it. A true treat, you'll agree.
Despite a slightly quieter crowd, possibly due to Circa Waves stealing the indie kids away to their show next door, King Nun still howl their way through a set of twitchy, excitable future anthems like they're headlining the O2. Singer Theo hops and goose steps his way around the stage like he's just been given a shot of e-numbers straight into the eyeball, while his bandmates whip up the kind of direct, no nonsense howls that veer between White Stripes stomps and wonky Blur-isms.
Pale Waves' charms, meanwhile, are of an altogether slicker variety. Taken under the wing of The 1975 and soon to grace the stage of the world-famous Madison Square Garden in support, they're a band whose natural presence far exceeds their junior years. In singer Heather Baron-Gracie's dead-eyed stares and puppet-arm gestures, they've got a frontwoman who's part Matt Healy, part Robert Smith. Which, frankly, sounds like quite the recipe for success.
Backstage in Superfood HQ and Dom is attempting to revive the group's somewhat flagging energy levels with a homemade concoction of mashed up banana mixed into a cup of scalding coffee. If the sound of it is unappealing, then the look – essentially, not to sugar coat things, something resembling a cup of human vomit – is significantly worse. "I could have just had a cup of coffee and eaten a banana," he muses sadly, after gallantly attempting to swallow a bit of the mixture. It seems to do the trick, however, and on they march to the stage.
As well as re-worked versions of the oldies, Superfood have been adding four newies (including 'Double Dutch') into the mix on this tour. Earlier in the day, Ryan touched on what they wanted to change about the first record: "When we got together, we wanted to make something that was like Beck or Gorillaz," he explained. "But we slipped into this comfortable scenario of guitars, bass and drums instead of doing what we set out to do." With the new songs, it's clear they're much closer to this original vision. 'I Can't See' is a warm, soulful thing with an almost reggae lilt. All honeyed harmonies it's one to keep your heart nice and toasty. 'Natural Superstar', meanwhile, ups the funk, pitting falsetto vocals with some Prince-loving sass, while 'Where's The Bass Amp?' is built around a sample from Ronald Russel's 1968 tune 'Rythm Hips'. Somewhere between the aforementioned Beck and Deee-Lite's 'Groove Is In The Heart', it's a ridiculously fun romp through everything that Superfood always threatened to be able to produce.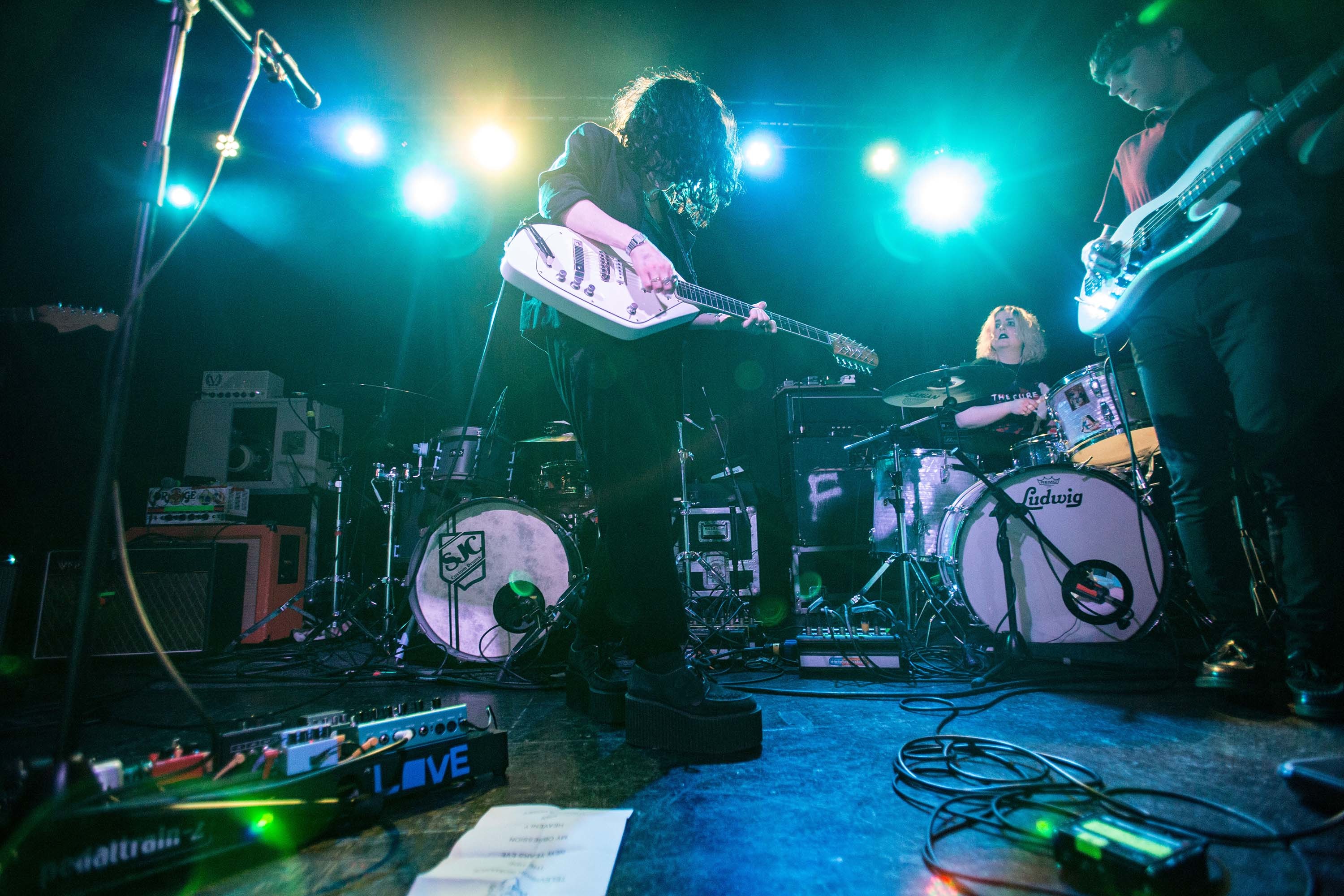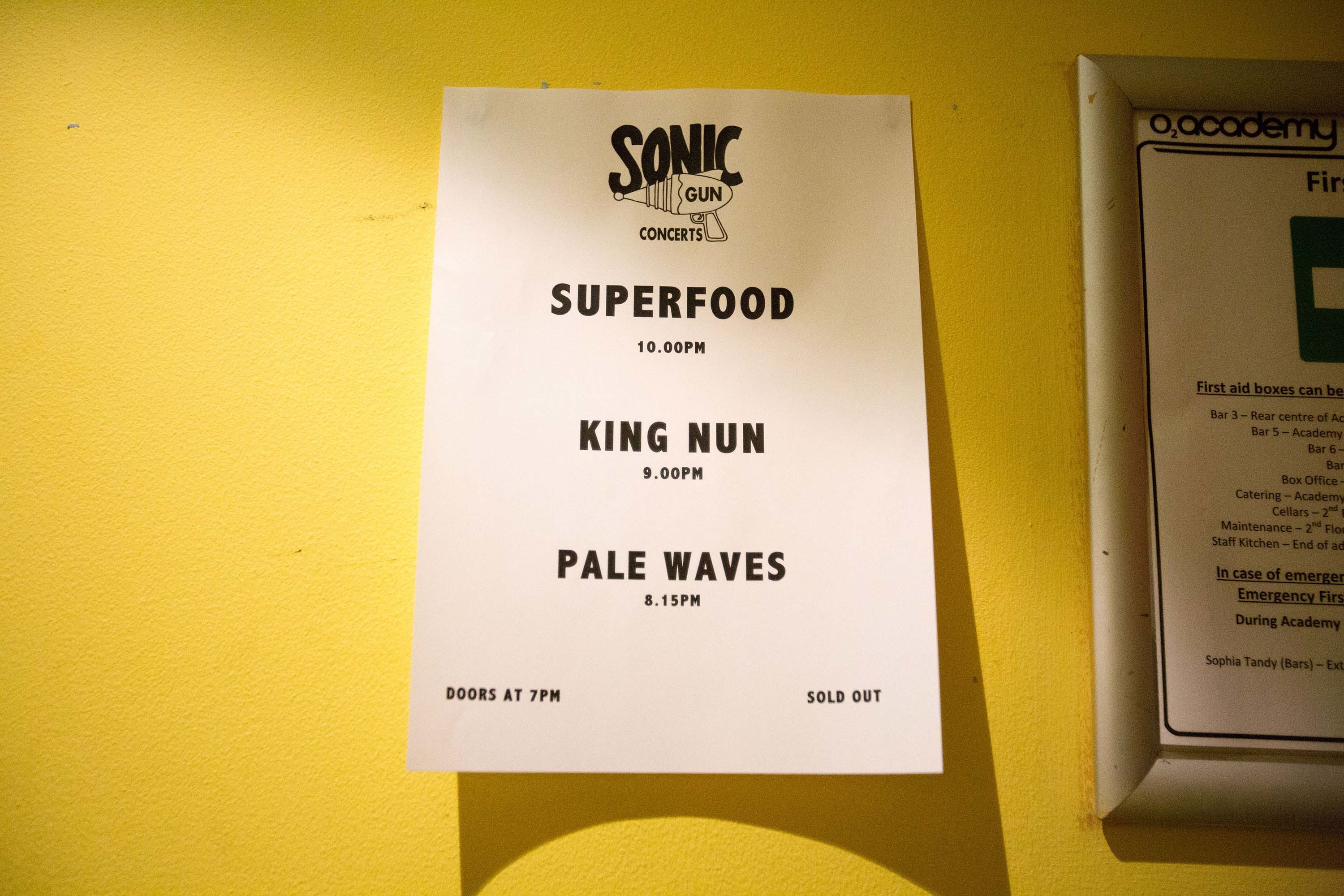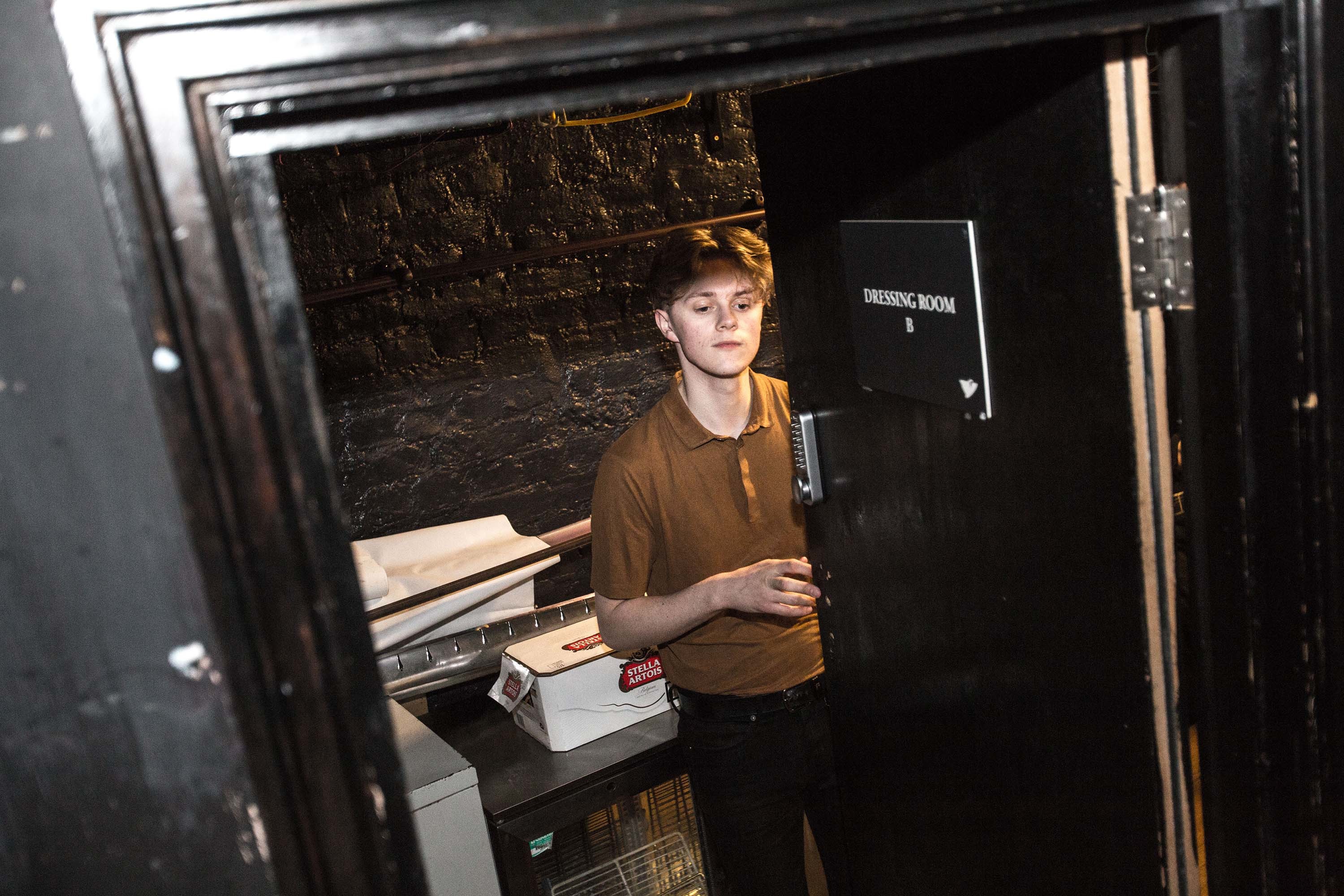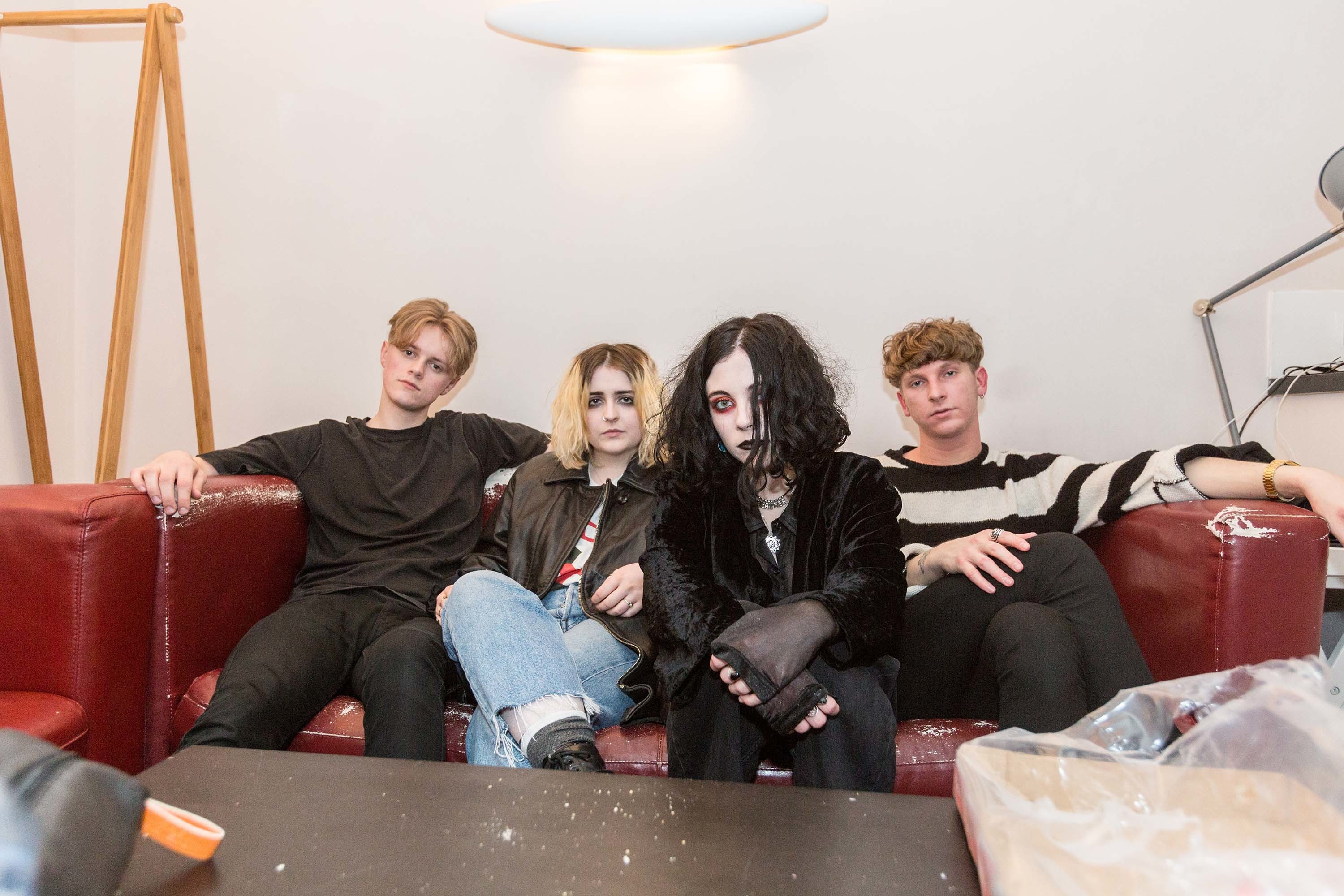 As the bus rolls into Brighton, it's clear there's mischief in the air. Superfood's pal Angie has joined the gang to add guest vocals on the new tracks and King Nun are playing tennis with their guitars as rackets while Pale Waves soundcheck.
For the first time on the whole tour, Superfood have decided to go hard on the G&Ts before the set. Of course, because fate is a cruel mistress, a drum kit wobble means tonight is also the first real tech malfunction of the tour. Luckily, the combination of the two means that, when the wheels are back in motion, everyone on and off stage throws themselves into the set even harder. Nerves finally at bay, it's easily the best show so far – fun and loose with just the right amount of chaos.
We leave the young'uns of Pale Waves and King Nun heading sensibly onwards to the next city as Superfood continue the celebrations into the night, gallivanting around Brighton beach and emerging back in the van, sodden to the bone but happy.
It's a messy kind of victory, but it feels like Superfood's fairytale ending could be in sight.
The End.
Taken from the May 2017 issue of DIY. Subscribe below.
Photos: Emma Swann/DIY