Listen:
Marika Hackman shares new album taster 'Violet'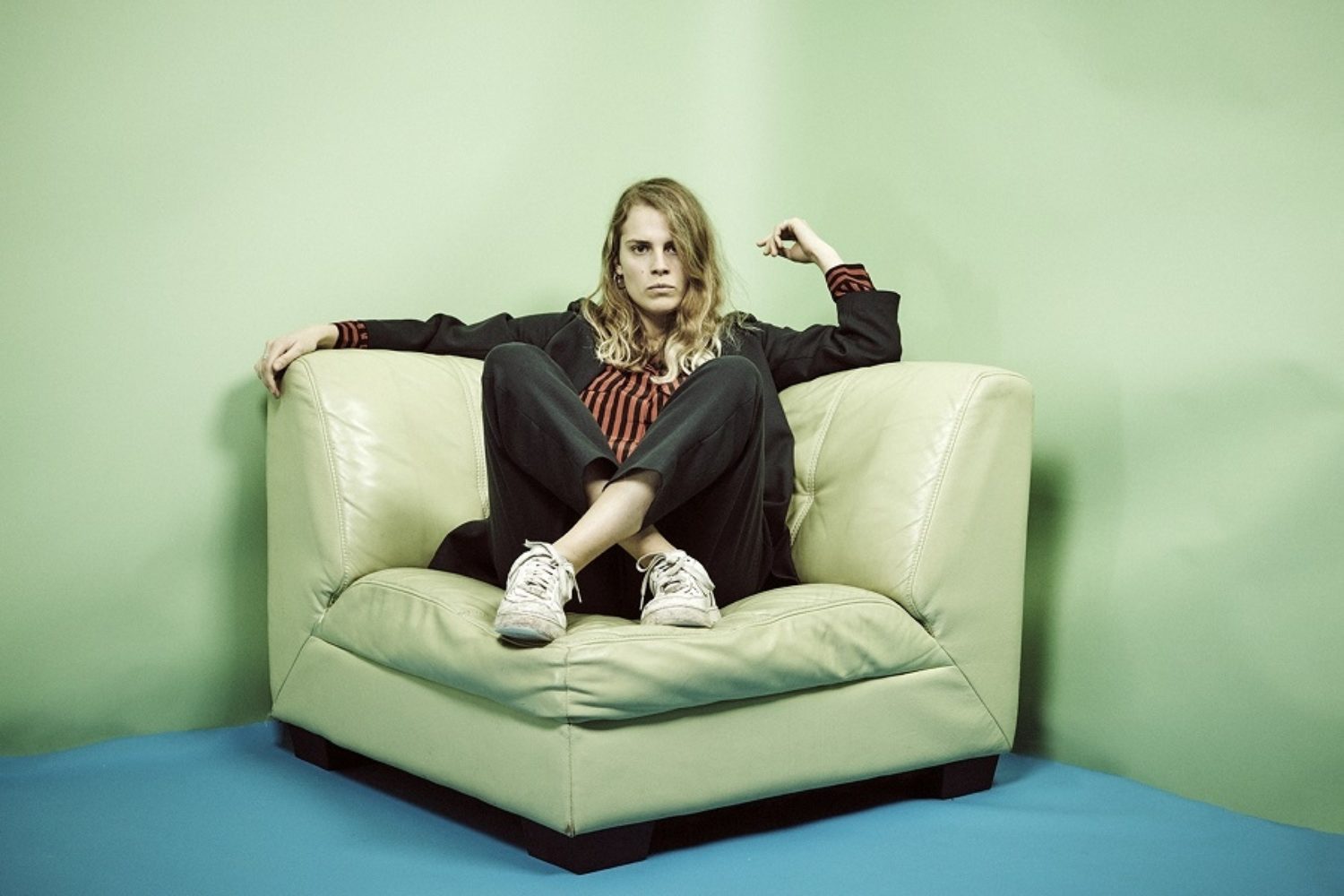 She releases her second record early next month.
Marika Hackman unleashes her second album 'I'm Not Your Man' on June 2nd, and ahead of that, she's shared a third taste of things to come. It follows on from her original curveball, 'Boyfriend,' and the equally ace 'My Lover Cindy'.
'Violet' might originally appear a little closer to the style of Marika's debut album 'We Slept At Last,' but it comes with a clanging, grunge-doused ending which should lay any of those comparisons to rest quickly. It's also very… how shall we put this? Well, it's all about very weird sex, basically.
In 'Violet' - the chorus being a fairly to the point repetition "I love your mouth" - Marika Hackman sings about bicycle spokes, slackened elephant's trunks, running around tongues, and lots of groaning.
It's a far cry from a Jilly Cooper novel, but we kind of dig it. Listen below, and then scroll down for a special alternative version, filmed as a session at Marika's gaff.
Marika Hackman will play The Great Escape (18th-20th May), where DIY is an official media partner. Tickets are on sale now. Visit diymag.com/presents for more information.

Get your copy of the latest issue