Interview:
Soccer Mommy shares hazy new track 'Out Worn'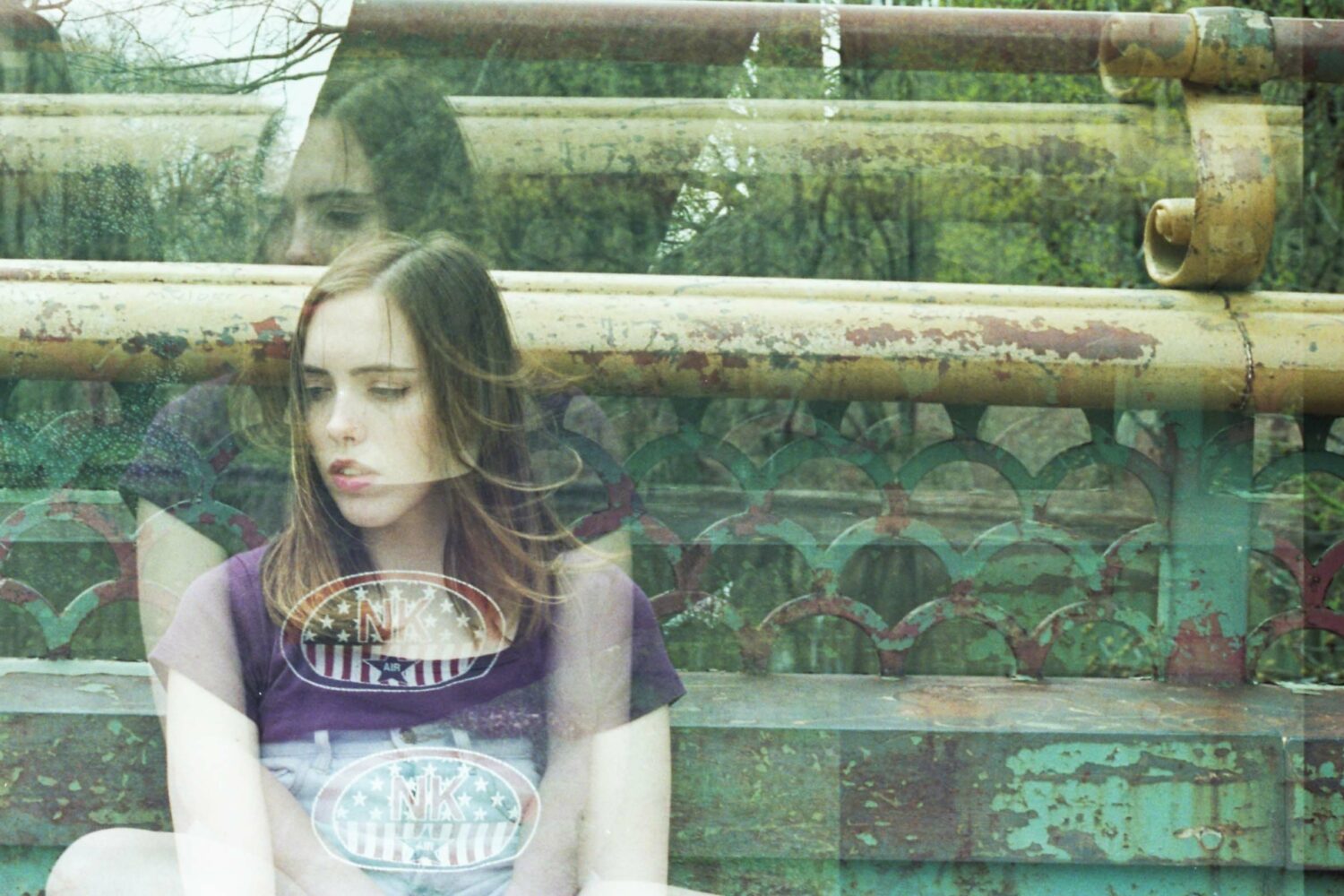 It's the first song to be released from Sophie Allison's upcoming mini-album 'Collection​'.
After very quietly releasing ace debut album 'For Young Hearts' under the name Soccer Mommy last year, Sophie Allison recently shared a couple of cracking gems written during the New York heatwave: 'Left Girl' and 'Be Seeing You'.
Now Sophie's announced that she'll be releasing a brand new collection of songs called, um, 'Collection'. Well, it's a very apt title. The mini-album will be out via Fat Possum and will feature both re-workings of old songs and a couple of new ones to boot.
To ramp up that anticipation even more, Sophie's shared a new track, 'Out Worn'. It's warm, hazy and on the surface somewhat comforting. But then Sophie once again weaves her usual lyrical magic, defying the track's overall tone and capturing the point of a relationship where everything seems to be unravelling like an old, unloved sweater. "This ain't the love I desired" she sings, aware of the fact she's being underappreciated. With cuts like this though, she's unlikely to be under-appreciated by her fans both new and old.
We also had a quick catch-up with Soccer Mommy to talk fanny packs and actual soccer.
Loads of the songs on 'Collection' have been around for a while. How was the process of revamping some of those older bandcamp releases to put out again?
It was a really cool process for me. Since I started playing with a band we've been playing these songs and we changed up arrangements and kind of made it something new. So I found re-recording the tunes to be really fun. Its also exciting to put some of my earlier songs out as a formal release, because when i originally put it out it didn't get much press. Now i'm going to get to see these songs exposed to a bigger audience.
If your music was a kind of food, which one would it be?
I feel like it would be an Ice Cream cake. Chill but also fluffy and sweet.
What is your favourite 'Collection'-based album - besides your own, obvs?
Would Bully's 'Feels Like' count? That was kind of a mix of an EP and a single and some new tunes. I'm a big fan of Bully's stuff!
To be honest, I don't really watch sports. I used to play them but never really liked to watch. My parents and my brother are huge Real Madrid fans though.
Can you talk us through the Soccer Mommy aesthetic in further detail?
I think fanny packs are a must have. I like the overalls look - i picture like grandma sweaters and lots of baby pink. Kind of a cutesy aesthetic.
Listen to 'Out Worn' and see the tracklisting for 'Collection' below.
01. Allison
02. Try
03. Death By Chocolate
04. Out Worn
05. 3am At A Party
06. Inside Out
07. Benadryl Dreams
08. Waiting For Cars