Neu pick:
Esper Scout forge a dynamic path on 'Compass'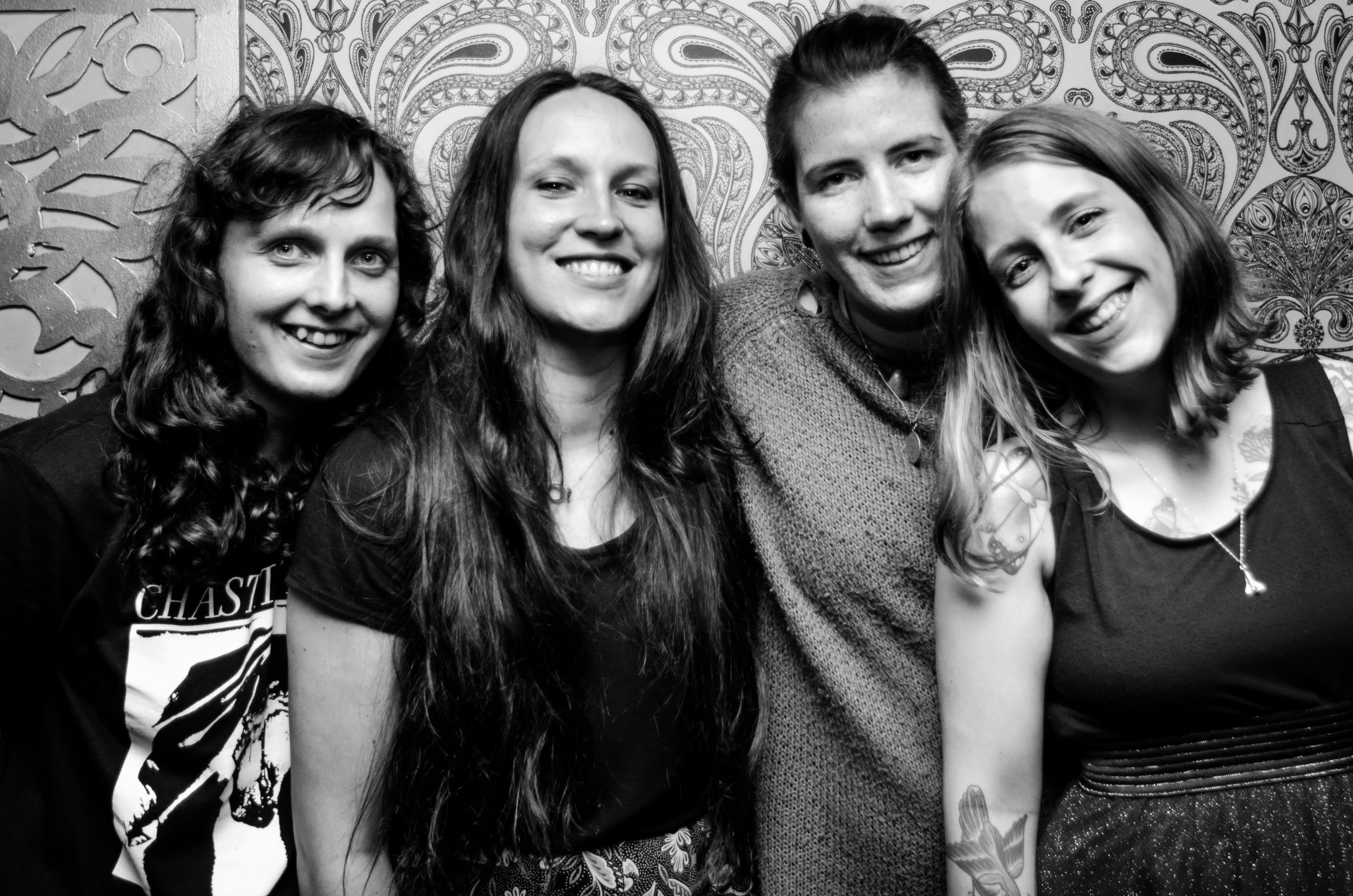 The experimental Leeds rockers' latest centres on the "strength of the human spirit".
Every weekday, DIY's new music know-it-all Neu brings you one essential new release to get obsessed with. Today's Neu Pick comes from Esper Scout.
Experimental Leeds rockers Esper Scout have had a pretty colourful history. They formed in 2011, quietly nurturing a back catalogue of increasingly confident and captivating tunes with lyrics drawing on international politics and grassroots concerns alike. Their socially-aware attitude has led to them touring with Wakefield's finest The Cribs, as well as journeying to the States.
After years of honing their craft and gradually developing a fanbase, the band are now gearing up to release a debut album sometime in 2018. More recently though, they've travelled into the studio with Ian Davenport (who's worked with the likes of Band of Skulls and Dinosaur Pile-Up) to produce two new tracks, one of which has just been released via Bomb The Twist.
'Compass' mixes together crushing, full-throttle riffs and clashing percussion with dreamy vocal harmonies that add a touch of lightness to the bombastic, intense melodies underneath. Chock full of vibrant energy and sometimes unexpected, attention-grabbing details, it's a truly dynamic return.
Speaking of the new track, vocalist and guitarist Sarah Statham said that it's "a song about tenacity, compassion and the strength of the human spirit, 'Compass' is inspired by a person's sense of home and security. The lengths to which love and care will reach. Two virtues drawn out in recent times by strangers being driven away from familiar and comfortable surroundings as a consequence of forces outside their direct control. Displacement due to war, detachment or disunion by borders".
She continued: "The reality for many of navigating survival in the face of opposing interests. It could happen to anyone and we as a band feel it's important to embrace understanding, reach out and welcome in the experiences and perspectives of others".
Listen to 'Compass' and see Esper Scout's upcoming tour dates below.
JUNE
03 Nottingham, Chameleon Arts Centre
05 Leeds, Brudenell Social Club
08 Liverpool, Maguire's Pizza Bar
09 Preston, The Ferret
14 York, Fulford Arms
21 Leeds, Wharf Chambers
24 Bolton, Alma Inn
25 Prestwich, St Mary's Park
29 Suffolk, Mekonville
More like this
The experimental Leeds rockers' latest is today's Neu Pick.