Live Review
The best things we saw at The Great Escape 2017, Day Two
A round-up of the buzziest and most bizarre sights from Brighton.
Each day from The Great Escape, we're bringing the best discoveries from Brighton. Whether it's a seasoned fave taking over the seaside or a hyped-to-the-skies newcomer set for massive things, DIY is rounding up anything and everything happening in Brighton.
Here's a quick guide to the best things we saw on Friday 19th May.
The best bands of The Great Escape, Day two
- As the final bleary dregs of last night's hangover fall away, Kane Strang brings the likes of 'Oh So You're Off I See' to Brighton's One Church. Kane Strang himself takes a while to pick out from the stage - he's hidden behind a speaker - and his band are a relaxed bunch, too. Their nonchalance sort of fits Kane's jangling, meandering indie-rock, mind, and it's a sunny start to Friday.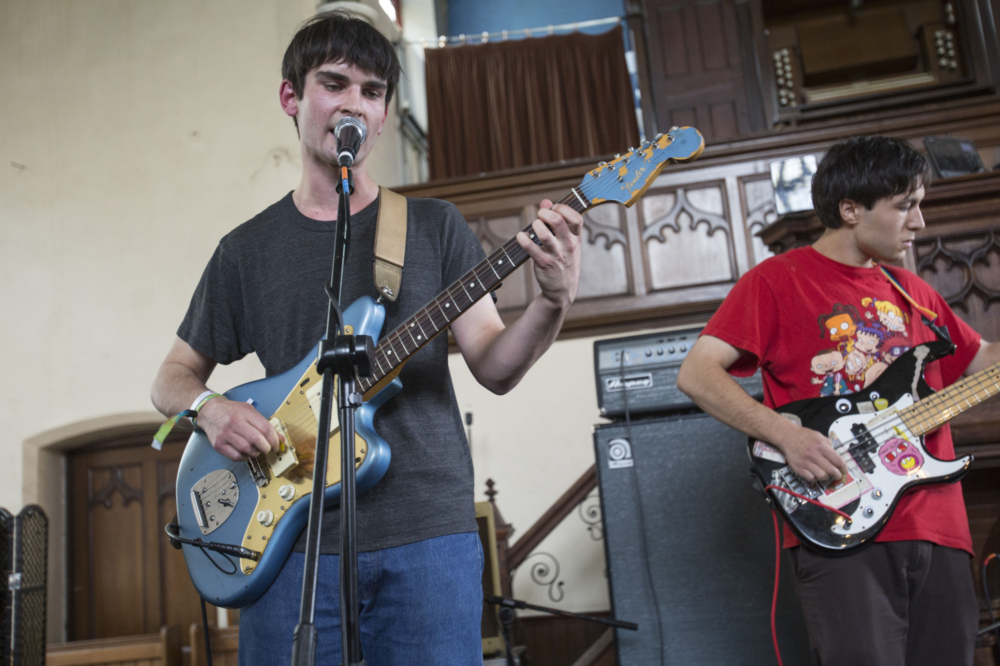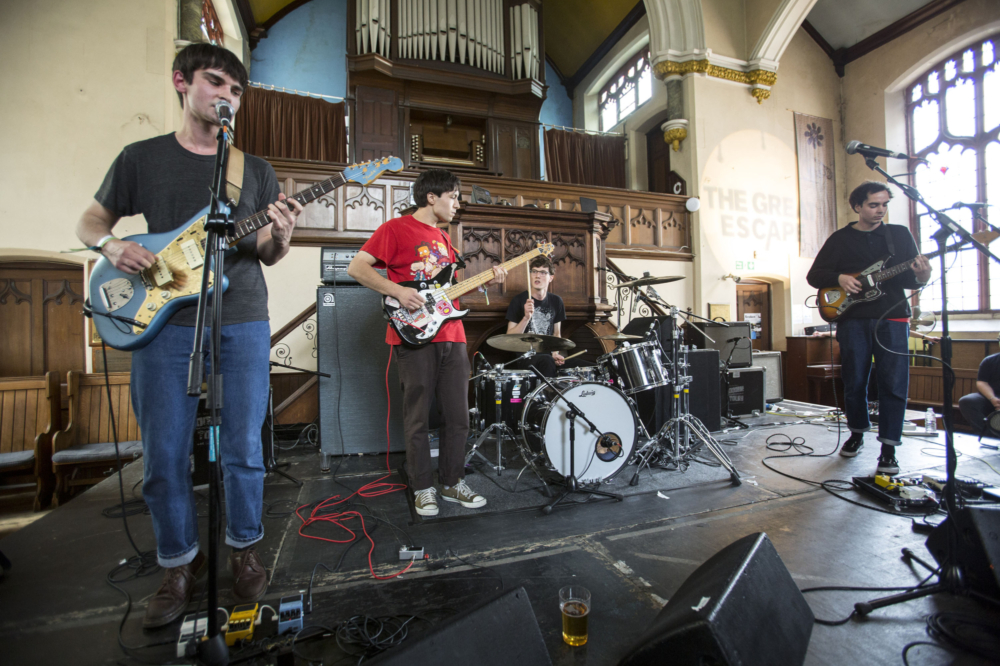 - Though she's probably best known for fronting legends Speedy Ortiz, Sadie Dupuis has been making other strides with her solo pop project Sad13, and today marks her first lone gig in Brighton. As a side-note before the show even begins, the attention to detail when it comes to the colour-scheme on stage (all varying degrees of pastel, even the guitar leads) is very impressive. The snare drum - which bears a picture of Donald Trump's orange hell-face - is also an excellent touch. Put aside the 'aesthetic on fleek', though, and it's still one of the best sets of the weekend so far, in terms of all the technical wizardry happening behind that initial blast of straight-up, consent-celebrating pop. 'Slugger' - Sad13's debut - is a tricky beast to bring to life. Somehow, though, despite having just two arms, Sadie manages to play tambourine, guitar, a sampler pad, and a keyboard; all at the same time, while dancing. What a total hero.

- Dishing up an early afternoon set at the Brighthelm Centre, Glasgow quintet Spinning Coin offer up a succinct and soothing hangover cure for the slightly ailing Day Two crowd (just us?). Tapping into the city's historical indie lineage, their off-kilter jangles are indebted to Orange Juice, Josef K and the cult favourite Postcard Records bands that came before. But in the pleasingly ying/yang styles of co-frontmen Jack Mellin and Sean Armstrong (one more sweet and surfy; the other more taut and punk), there's plenty here that feels fresh as well as familiar.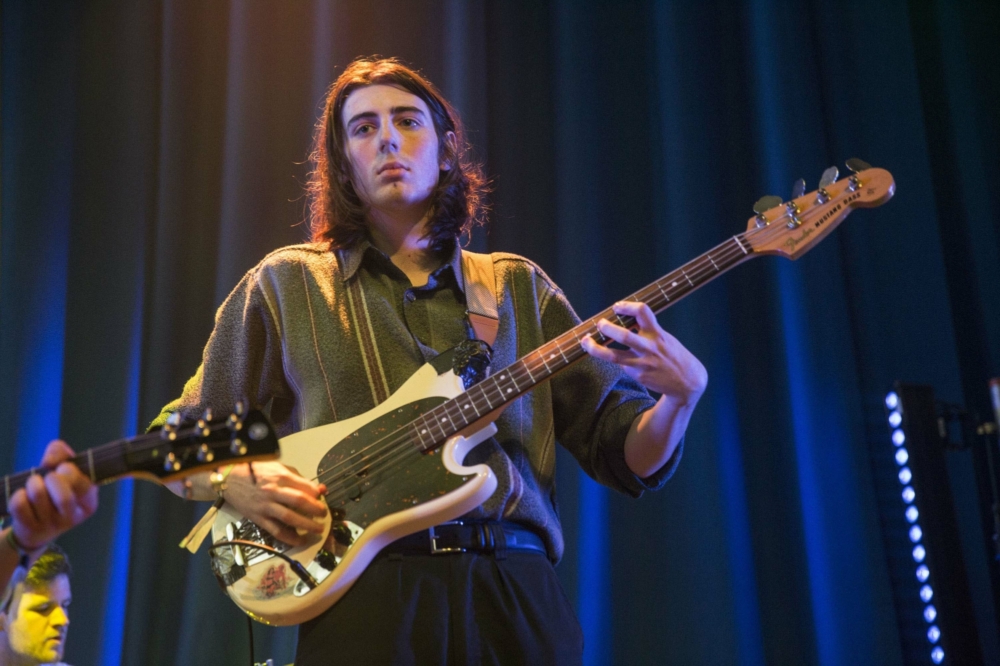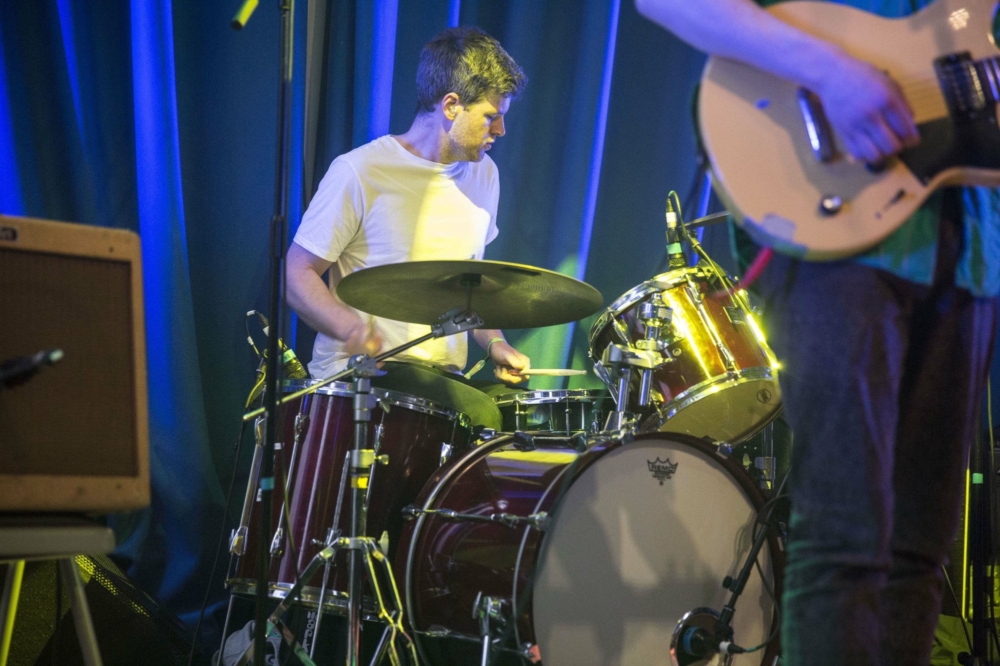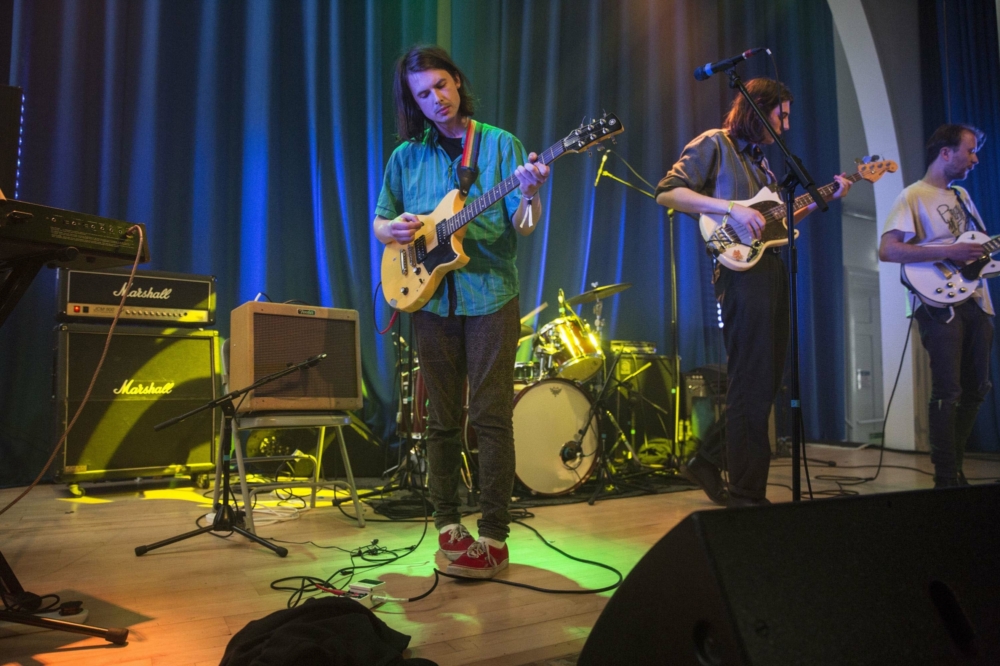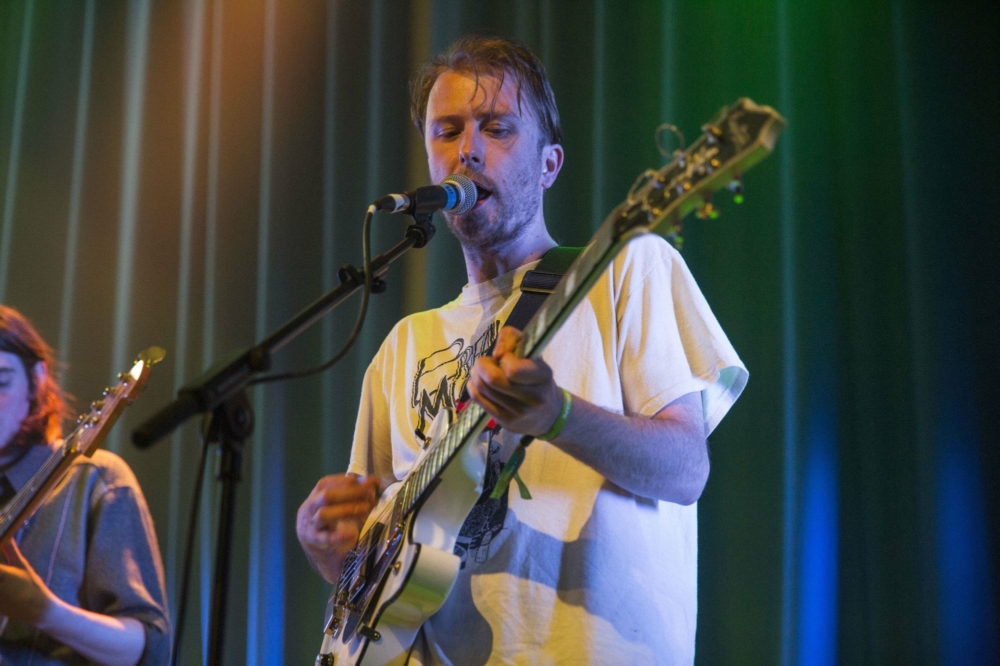 - First on at The Haunt, King Nun have already packed the venue to capacity. Veering between delightfully nonchalant stage chat ("And then we played another one…") and wild, throat-shredding vocal howls, singer Theo Polyzoides is swiftly turning into a formidable frontman. Lolloping around the stage with the urchin charm of a '90s Damon Albarn, the singer and his bandmates are ragged and rough in all the best ways – young and reckless, but impressively tight underneath it all. They've already got a fist full of bangers at the ready ('Speakerface', 'Tulip', 'Hung Around') and if they're not one of TGE's most talked about then, well, more fool everyone else.
- Over at the One Church, Matt Maltese might sound like a weepy troubadour on the surface, but there's a deliciously dry bite to his soaring piano ballads. 'Guilty' is a jaunty, tongue-in-cheek number about getting off with your mate's girlfriend, while the sweeping, cathartic climax of 2016 single 'Vacant In The 21st Century' is an absolute emotional sucker punch. 'Solo male with piano' might be a descriptor that sends chills up the spines of many, but Matt's wrenching the title back from the bores and adding a much needed twinkle in the eye.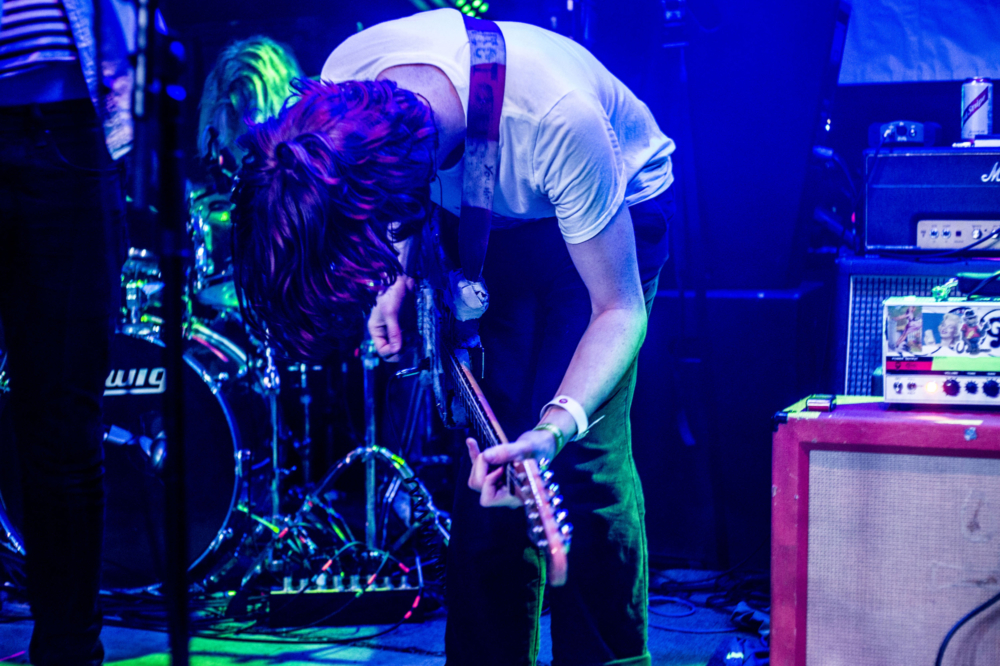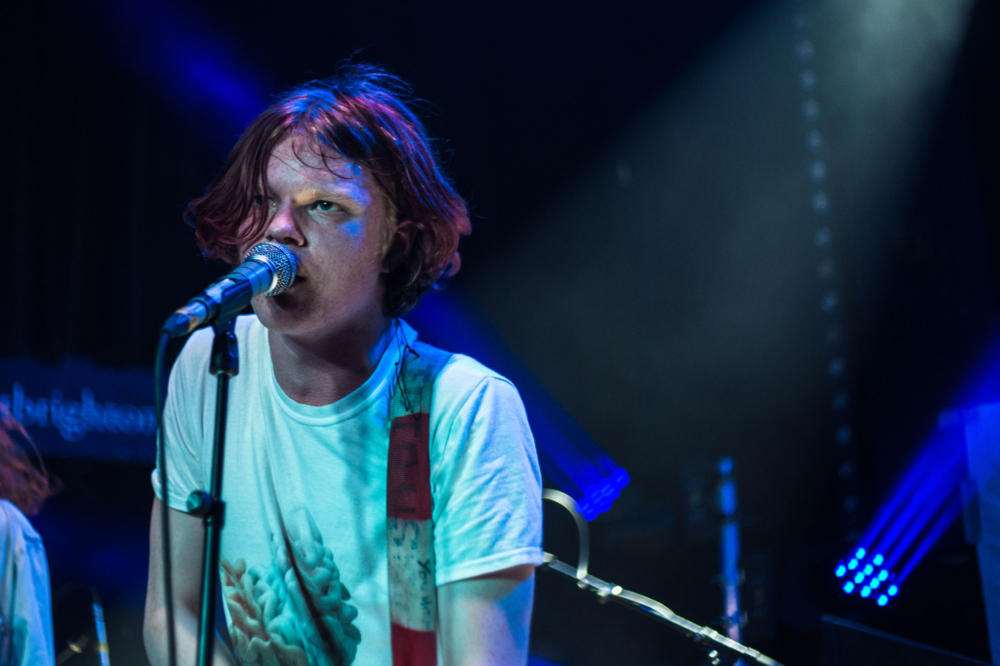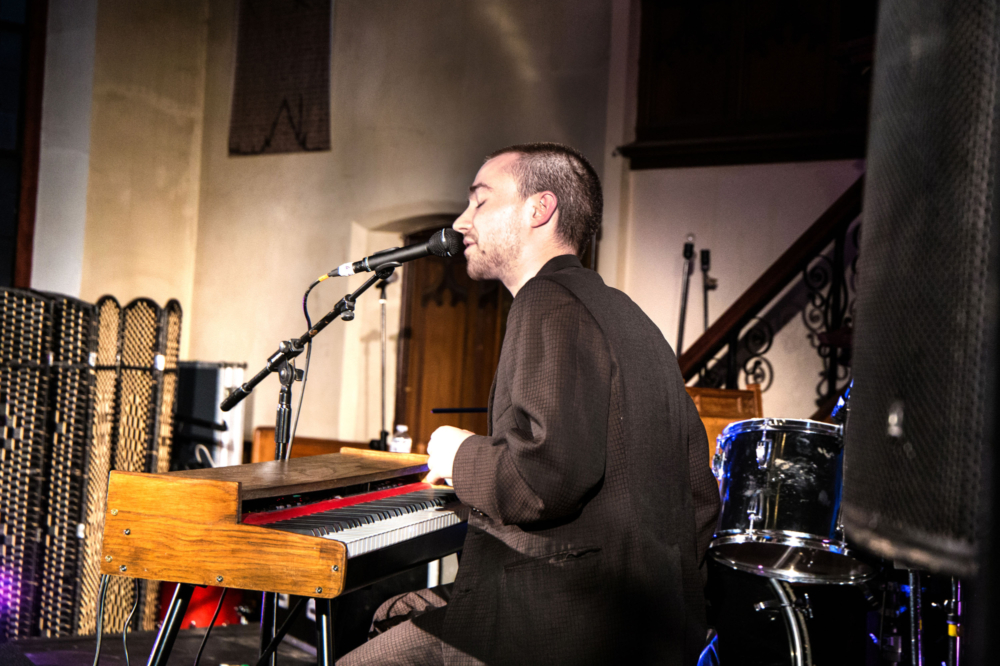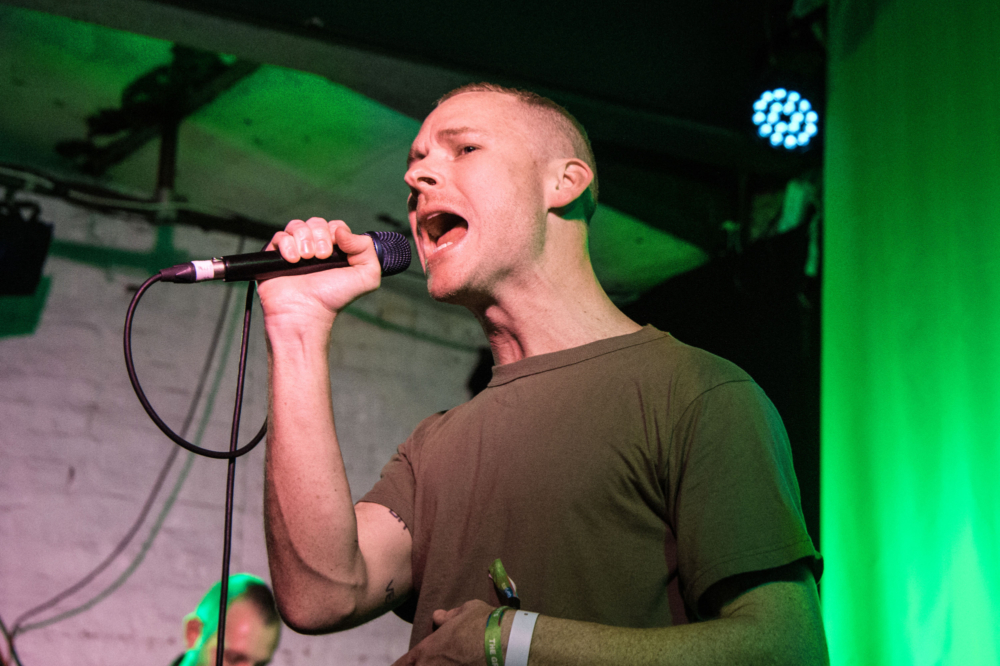 - In the back alley dwellings of Green Door Store, Aussie post-punk quartet Gold Class are brewing a bleak and brooding storm in the back room. Theirs is a claustrophobic kind of fun, born from the Joy Division school of intensity. But with frontman Adam Curley's vein-popping delivery, and the kind of fretwork that at least necessitates the odd shoulder jerk if not a full on dance, it's a hypnotic set that draws you in and swallows you whole.
The best sights of The Great Escape, Day Two
- A seagull on the pier, swiping an entire portion of battered fish in one go.
- Sadie Dupuis having an existential crisis about (vegan) sausage rolls. She's been calling them sausage pies for the past week.
- A man - still on top of his mate's shoulders - running away from security at The Magic Gang.
- Childhood using the pier rail as a ballet barre and having a nice stretch.
Photos: Emma Swann & Louise Mason

Get your copy of the latest issue