Interview:
Uh-huh, Honey: Pale Waves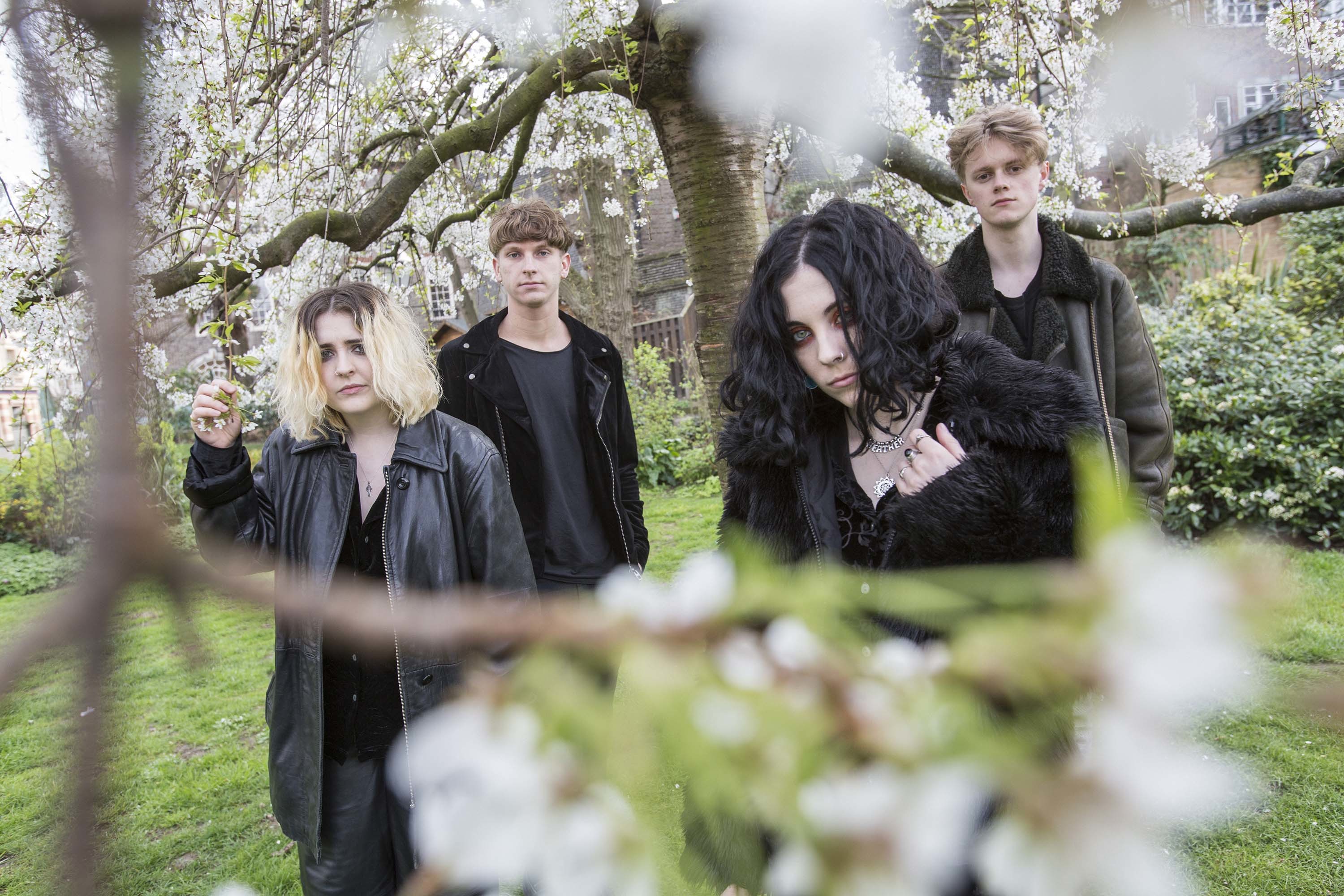 An inseparable Manchester force ready to take over the world.
Nestled at the centre of many of music's great success stories lies a particularly potent partnership. From Pete'n'Carl to Morrissey and Marr, there's a host of alchemical friendships that have borne brilliant fruit, and Manchester's Pale Waves might just be next in line.
Vocalist Heather Baron-Gracie and drummer Ciara Doran were meant to find each other. Clearly both cut from the same velvet cloth, they finish each other's sentences, speak in almost indistinguishable Northern drawls and adhere to the Robert Smith school of goth attire. Having met in the city four years ago, they've been inseparable ever since, bringing Pale Waves to life along the way. "I don't think we've been apart since the day we met. We've spent pretty much every hour of the day together since," says Ciara, as Heather nods in agreement. "Maybe Christmas Day we didn't spend together. But we don't have that many friends to be fair. We don't have time for friends…"
For the first two years of Pale Waves, the pair kept their world insular, growing through "phases of being quite acoustic, and then electric and then going from there." After a while, however, they realised that in order to take things to the next level, they needed to open up the gates and let some others in.
Guitarist Hugo Silvani found the group via Facebook, having grown tired of a string of previous "uncommitted" former band forays. Bassist Charlie Wood, meanwhile, was poached from under the nose of another Manchester outfit. "We went to go and watch one of his band's shows and we knew we needed to get him," explains Ciara, matter-of-factly.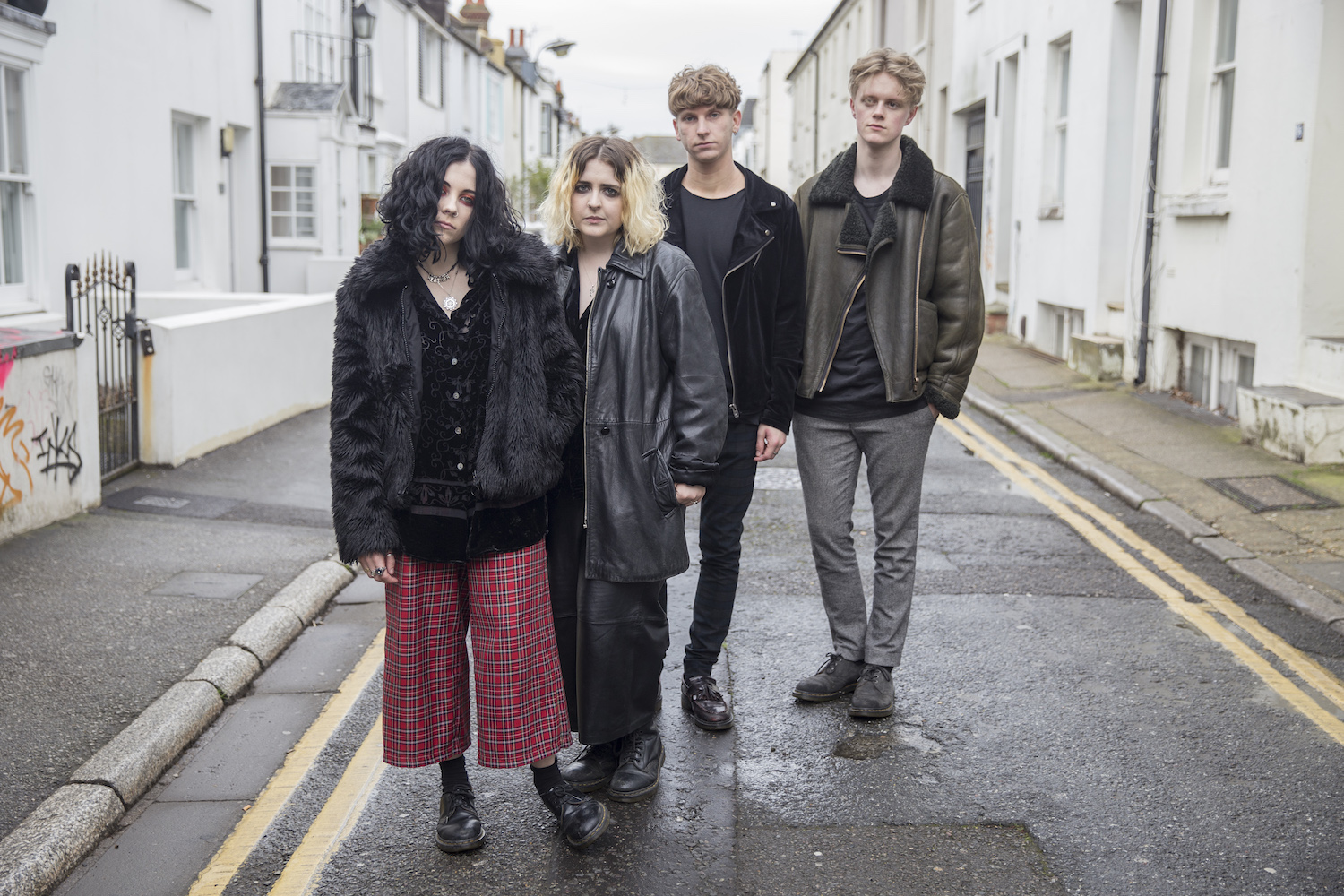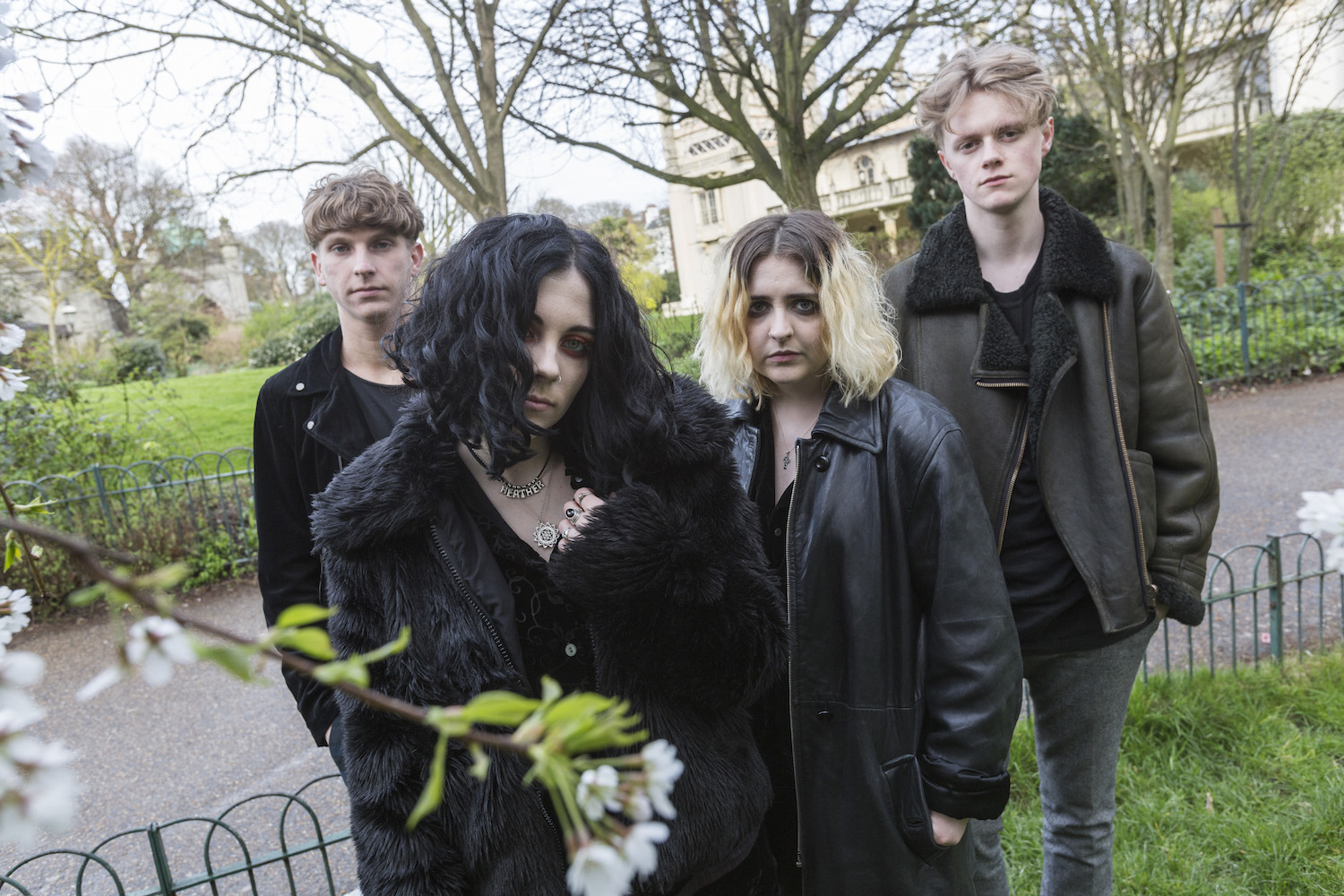 "I don't think we've been apart since the day we met."
— Ciara Doran
The group recently inked a deal with label-du-jour Dirty Hit and found some perfectly-placed mentors in the form of their most successful exports – The 1975. "Matty and George are exactly like me and Ciara, it's dead weird. We're so on the same page." says Heather of their new pals. "They want it to be - and we want it to be - a continued relationship. They're just incredibly talented." So far, the relationship has seen Matty and George produce debut single 'There's A Honey' – a sparkling pop nugget with a dark undercurrent that makes total sense of the two parties' clearly mutual tastes.
Next, they'll be heading out with the '75 boys on an American tour, including a date at a sold out Madison Square Garden – no small show for a band with precisely one single to their name. Pale Waves though? They're just hungry for it. "It definitely does scare us, but we feel confident. The fact that people believe that we can do it is amazing," explains Heather.
Flinging the doors to their unique world open to invite everyone in, that pool of Pale Waves believers is only going to keep growing.
Taken from the May 2017 issue of DIY, out now. Subscribe below.
Photos: Emma Swann/ DIY
WE'VE GOT A FAVOUR TO ASK
We're often asked by potential advertisers about you, our readers. So we'd really appreciate it if you'd offer up a bit of information about you, and your music-loving habits by filling in our 2019 readers' survey.
Click here to reach the 2019 DIY readers' survey.
(Don't worry, none of what we're asking for is personally identifiable - and no questions are compulsory.)