Round-up:
Tracks: The Magic Gang, Daphni, TOPS and more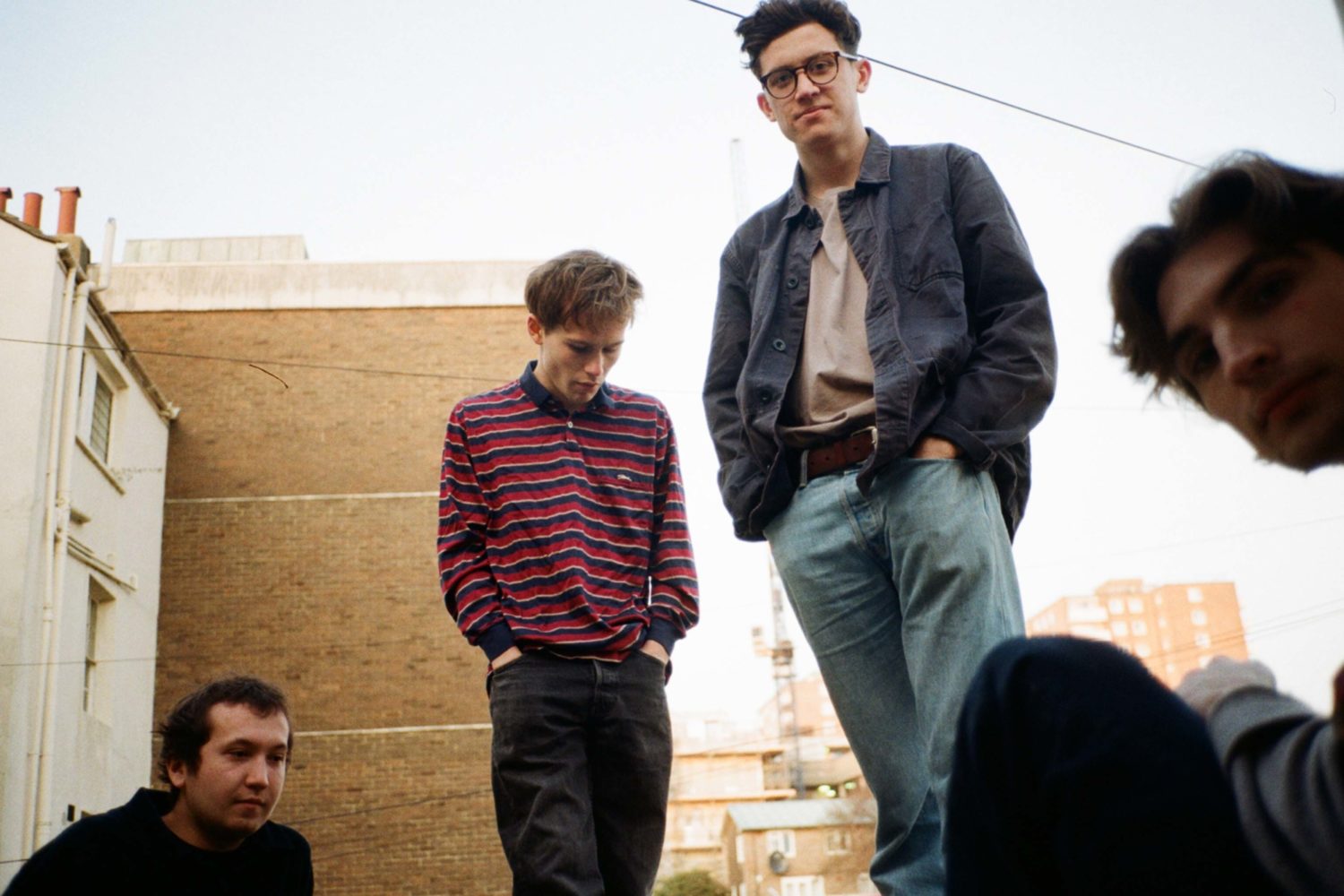 All the biggest and best tracks of the week, rounded up and reviewed.
Hello once again dear readers, a very happy Friday to you all! It's time for another bumper edition of Tracks and, only a couple of months after releasing their 'EP Three', The Magic Gang have a brand new single out, and it's probably the most hyperactive they've ever sounded. Basically, it's a track that's pretty much the perfect fit for the excitement of an upcoming long weekend. This week also saw the return of Dan Snaith in his Daphni guise as he announced 'FABRICLIVE 93', which will contain a whopping 23 brand new tracks and four edits – and his opening cut from it is a bona fide banger.
Elsewhere, TOPS returned with another slice of hazy dream-pop goodness from upcoming album 'Sugar At The Gates' (complete with an emotionally raw edge), Marika Hackman encouraged you to take a drag on her lyrically stark new cut 'Cigarette' and Lapalux teamed up with Icelandic singer JFDR for another cerebral dance voyage. Halifax trio The Orielles also gifted us with a track that was absolutely jam packed with sweet, sweet hooks.
And if you're itching to check out everything else out this week, step this way for DIY's Listening Hub, and our Essential Playlist.
The Magic Gang - Your Love
It's only been two months since The Magic Gang released their new 'EP Three', and they're already back with new single 'Your Love'. The latest cut, possibly the first single to be lifted from the quartet's upcoming debut album, is the most hyper-active they've ever sounded. There's always been comparisons made to The Beatles in the band's jangly, romance-driven songs, and the link makes sense here more than ever before. 'Your Love' skips away with more energy than a Duracell bunny, contrasting almost on purpose with the slower, more contemplative 'EP Three'.
When the track's chorus bursts through, it's anthemic in the extreme, and more of what we've come to expect from The Magic Gang. It's the track's verse, though, that really points the way forward and sees the Brighton bunch diversifying and becoming even more enticing. (Will Richards)
Perhaps it was only a matter of time before Dan Snaith was asked to contribute to fabric's long-running mix series, FABRICLIVE. He's helming 'FABRICLIVE 93', following in the footsteps of Omar-S, Shackleton and Ricardo Villalobos (the DJ he most associates with the club) to create a collection of completely new Daphni tracks, and four edits. That's 27 tracks in total.
'Face To Face' kicks off the mix, and it's a storming return. House beats are gradually layered with more minute percussive elements before a funk-laden, bassy guitar line comes in and propels the track forward. As it moves towards its climax, distorted, repeated vocals come in, and little tweaks to the tone and reverb on the guitar keep things fresh, intriguing and constantly energetic over the course of nearly six minutes.
Aside from its pulsating nature though, one of the most exciting aspects of 'Face To Face' is wondering how it ties up with the rest of the mix. Dan himself has stated that he created the collection in situ, making entirely new music to play alongside tracks instead of finding existing tunes to feed in. From 'Face To Face', it's easy to hear how 'FABRICLIVE 93' has the potential to shoot off into all kinds of directions while still retaining that club-ready aesthetic. It's pretty much the ultimate track to ramp up anticipation for that first full-length Daphni record in half a decade. (Eugenie Johnson)
For their upcoming album 'Sugar At The Gates', Montreal's TOPS relocated from Canada to Los Angeles. There, they decamped to a mini-mansion known as "Glamdale", a former brothel situated within the Glendale area. Lead vocalist Jane Penny described the experience of moving to LA as being like "living out a teenage fantasy", yet the music that they've revealed so far from their new record is far from being fantastical.
Latest single 'Further' keeps TOPS' signature, floaty dream-pop sound, shimmering with light, vintage electronica and feathery, jazzy percussion, still as refined and engaging as ever. Yet, it's also one of the band's most emotionally open tracks to date. The first line of the whole track is a lament that "it's all over now", accompanied by a melancholic guitar strum heralding a change in mood. "Is it time to start again?" Jane muses, understanding that "I know I'll never win". She repeats the lines "I just can't let it go/ I just can't let it die", brimming with sincerity and yet fully in the knowledge that she's fighting a losing battle.
TOPS are still the dreamy indie-pop band we know and love, but 'Further' demonstrates how the band have become much more true to themselves. Instead of veiling themselves in the fantasy of Los Angeles, the move seems only to have made them more emotionally raw and engaging. (Eugenie Johnson)
Marika Hackman – Cigarette
On fleeting glance, at least, 'Cigarette' has far more in common with debut album Marika Hackman than anything else she's shared from 'I'm Not Your Man' so far. Taking a hefty drag of delicately plucked acoustic guitar, and watching the melodies tumble away in wisps of smoke, it's a thoughtful, reflective song, less self-combusting, and more gently smouldering.
Still, while 'Cigarette' might mark a step back from the bombast of 'Boyfriend,' 'My Lover Cindy' and the climactic, crashing surge that ends 'Violet,' it's actually got little in common with her debut 'We Left At Last'. Lyrically it's a stark affair, painting the scene of an argument in a carpark; with minimal brushstrokes. "Turn to the headlight glare, cry and pretend you care, I love it when we make a scene," Marika sings, her verses thin on detail and letting the gaps do the talking. "Something to talk about, rather than fuck and shout, maybe we could go to sleep." A brilliantly spare song, that captures all the frustration of two people who can't quite spit their words out, 'Cigarette' might seem elusive at first, but it's got all the welly of her other singles. (El Hunt)
Lapalux – Flickering (ft. JFDR)
On 'Rotted Arp', his first single from upcoming album 'Ruinism', British producer Lapalux proved that he was trying to reach for something a bit deeper and more meaningful with his new record. With the help of spoken word, philosophical meditations from Louisahhh, he weaved together abstract synth flourishes to make a non-traditional dance track where everything interacted as one to become a greater, deeper whole.
With 'Flickering', he remains in a similar mind-set, this time getting even more spacious with his synth melodies. Jófríður Ákadóttir aka JFDR, of Icelandic electronic group Samaris, lends her vocals to the mix, challenged by Lapalux to write about anything except love. Jófríður's ethereal voice doesn't overpower the rest of the track, leaving acres of space for the listener to hear the minute details that pepper 'Flickering'. Whether it's the dark, bassy electronica, the echoing of JFDR's voice swirling just under the melodies or the various hisses and crackles that weave in and out of the mix, there's a new detail to be found at every turn. This is cerebral, abstract dance music for the twilight hours at its finest. (Eugenie Johnson)
The Orielles – I Only Bought It For The Bottle
Halifax trio The Orielles' debut offering - recent single 'Sugar Tastes Like Salt' - introduced the band as an impressively individual bunch. Snaking and twisting its way across eight-and-a-half minutes, with unexpected turns at every corner, it was a bold and confident opening statement from a group boasting only one member out of their teens.
Now the group are back with their second single on Heavenly Records, and this time they've gone straight for the jugular. Deliciously nonchalant in sentiment, yet utterly coated in infectiously giddy hooks, 'I Only Bought It For The Bottle' is as direct as its predecessor was diverse. It's pop music, but in the Josef K, off-kilter jangle type of way. Which is obviously excellent. (Lisa Wright)

Get your copy of the latest issue