Coming soon?
Arcade Fire look to be releasing new single 'Everything Now' this week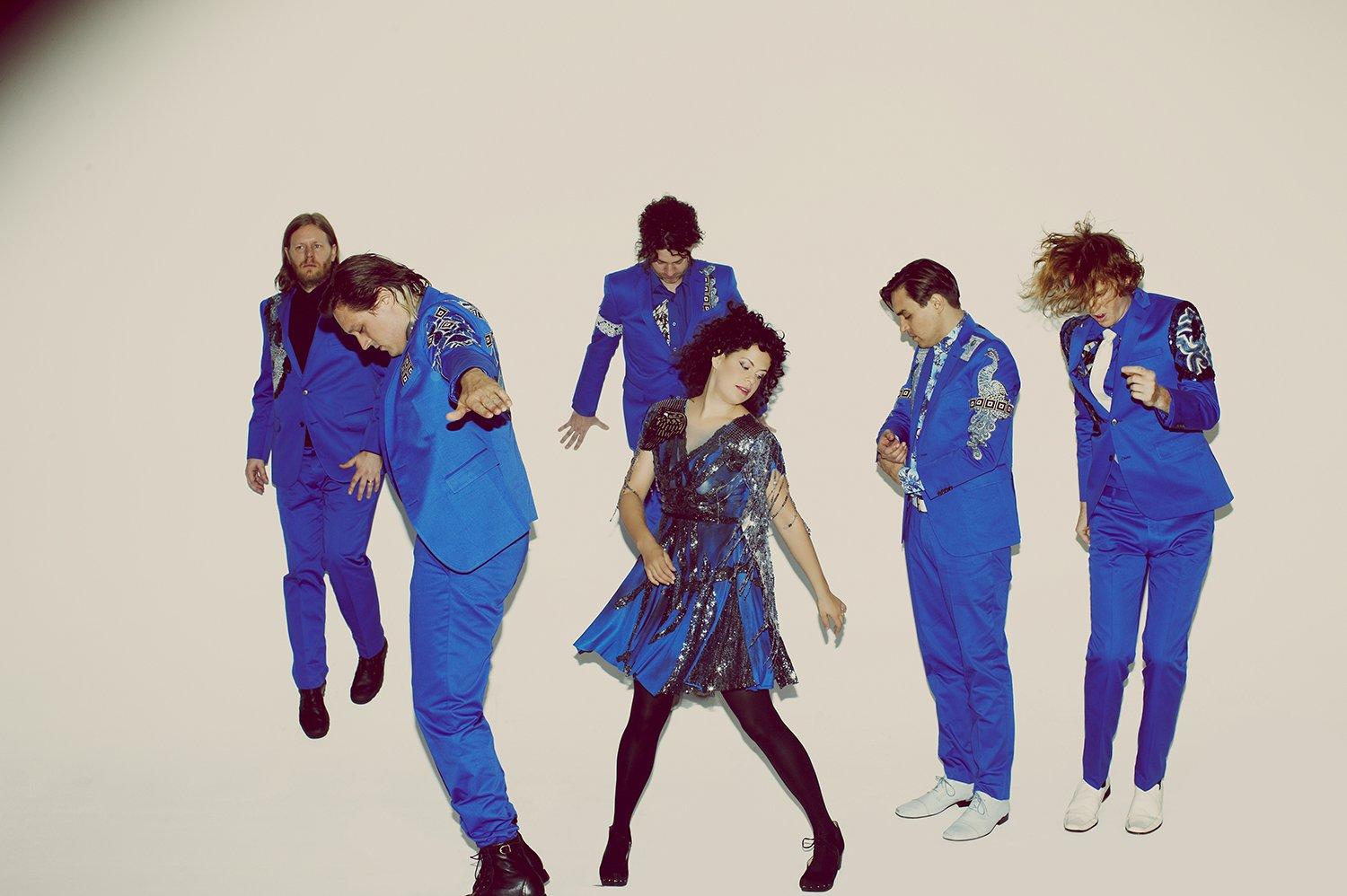 The ever-efficient ArcadeFireTube account has unearthed some pretty solid evidence.
Rumours have been circling for a little while that Arcade Fire might be releasing a new single before their headline set at this weekend's Primavera Sound festival in Barcelona, and now reputable fan account ArcadeFireTube have collated some pretty compelling evidence.
The site appears to suggest, from a number of sources, that the band will share new single 'Everything Now' this Thursday (1st June).
Posting on their website, arcadefiretube.com, they reveal they were sent a video link on Twitter by a Russian account, translated to say "The real news about Arcade Fire", with the video set to a sample Arcade Fire recorded of fans at their set at Voodoo Festival last year, which they revealed would be used in forthcoming new music.
The video is titled "Всё сейчас контент два" which translates to 'All/Everything now content two". The clip ends with the logo 'EN', pointing towards the album/new single being called 'Everything Now'.
Read the full ArcadeFireTube post here.
The site Rate Your Music has also now posted a new entry claiming that the single will be released this Thursday, 1st June.
Arcade Fire last released new music at the start of the year with the Mavis Staples-featuring 'I Give You Power'.