Listen:
Ratboys get laid back on new track 'Westside'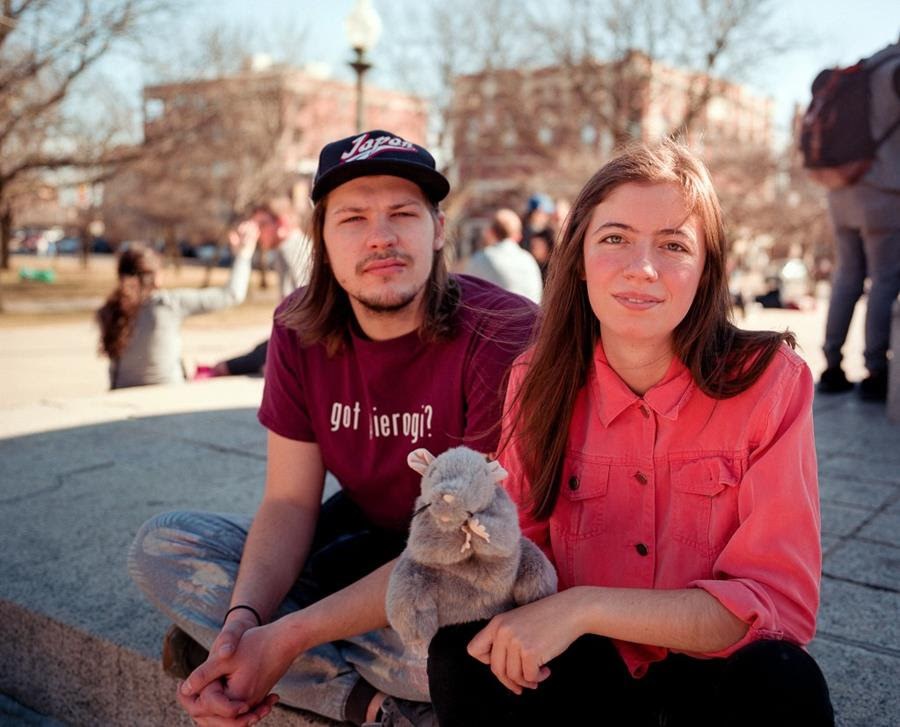 The latest cut from 'GN' mixes up their lo-fi sound with a country twang.
Chicago's Julie Steiner and Dave Sagan, better known as Ratboys, are currently gearing up to release their new album 'GN' (short for 'Good Night', which hopefully isn't prophetic) on 30th June via Topshelf Records.
Having already recently shared the video for 'Elvis In The Freezer' (a touching tale about the death of a family pet, not The King), they've now unveiled a new cut from the LP. 'Westside' is a pretty laid back number where Julie's vocals about falling asleep to the memories of dreams drift over the top of lo-fi, woozy guitar melodies.
There's a touch of country lilting in there too, but things do get a little bit raucous when scuzzy guitar crescendos burst in occasionally to break through the haze.
Listen to 'Westside' below.