On the cover:
Royal Blood: DIY's June 2017 cover stars revealed!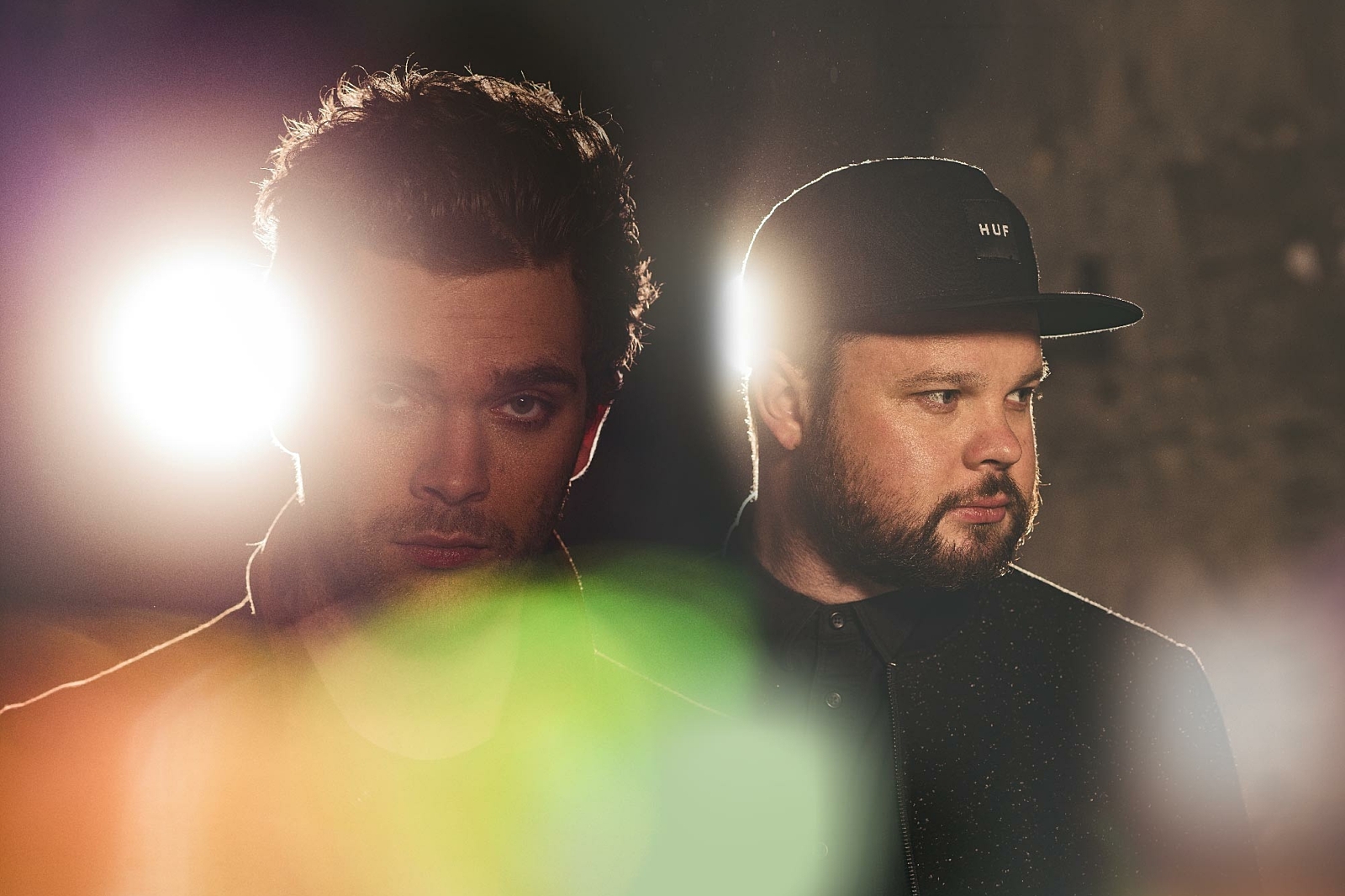 DIY's new issue - free from our beloved stockists - is out this Friday (2nd June), also featuring Marika Hackman, Bleachers, Pixx, and loads more.
What a time to be alive, dear readers! Summer looks like it might finally be here, and this Friday (2nd June) we have a brand spanking new issue of DIY for you!
Though long, sunny evenings with tinnies in the park are what we've become accustomed to over the past few weeks, things get a little darker in this month's cover feature. Royal Blood are about to return with their second album, 'How Did We Get So Dark?' and we delve into the story behind one of the most anticipated records of the year, and the frankly amazing stories the pair have come back from their never-ending debut album tour with.
As the pair reminisce about the ridiculousness of playing the UK pop world's largest stage ("I suddenly started thinking," says Mike, "'I could do anything at this point'. I had this morbid curiosity where I realised that the whole world was watching and I could just pick someone out of the crowd and start yelling at them if I wanted. Or just stand there in silence"), there's a playful, easy sense of humour that's clearly integral to keeping this whole machine rolling. For all the cannonball riffs and lofty ambitions (don't get us wrong, these two are nothing if not ambitious), Royal Blood have got a rep as being a damn sight more serious than they actually are.
The reality, however, is a kind of healthily competitive bromance thrust onto a worldwide stage. "All you need to know about me is that I'm a massive show off," Mike begins. "I'm from a massive family and I was brought up in the culture where all you need is to get everyone's attention. I've done everything from juggling with fire, eating fire, unicycles, magic, piano. I will do anything to impress people and I just ended up being in a band because it's the ultimate show off job."
Elsewhere in the mag, we dive deep into the world of 'I'm Not Your Man' with Marika Hackman, and head out to New York to sit down with Jack Antonoff and talk all things 'Gone Now', the new album from his Bleachers project.
Pixx, meanwhile, releases her debut album 'The Age Of Anxiety' on the day our mag is out in the world, so we took Hannah Rodgers around London's picturesque Kew Gardens to dissect her intense, brilliant first effort. We also tried to pin Beth Ditto down (it's about as tricky as you'd imagine) to chat her debut solo offering 'Fake Sugar', and sit down over a cheeseboard with Phoenix to talk all things 'Ti Amo'.
In Neu, we chat with one of South London's brightest hopes and self-proclaimed "Brexit popstar" Matt Maltese, alongside Liverpool duo Her's and Dirty Hit newbies King Nun.
There's also an in the studio chat with Sløtface, who are releasing their debut album at the end of the summer, all the reports from this year's Great Escape and Live At Leeds, verdicts on the new records from Paramore and Marika Hackman, and all manner of joy and celebration.
The June 2017 issue of DIY is out from midday on Friday 2nd June, available free via stockists across the UK, and readable online. If you'd rather have a copy posted to you in person, you can do so (or subscribe!) below.