Hurrah!
Arcade Fire return with new track 'Everything Now', confirm new album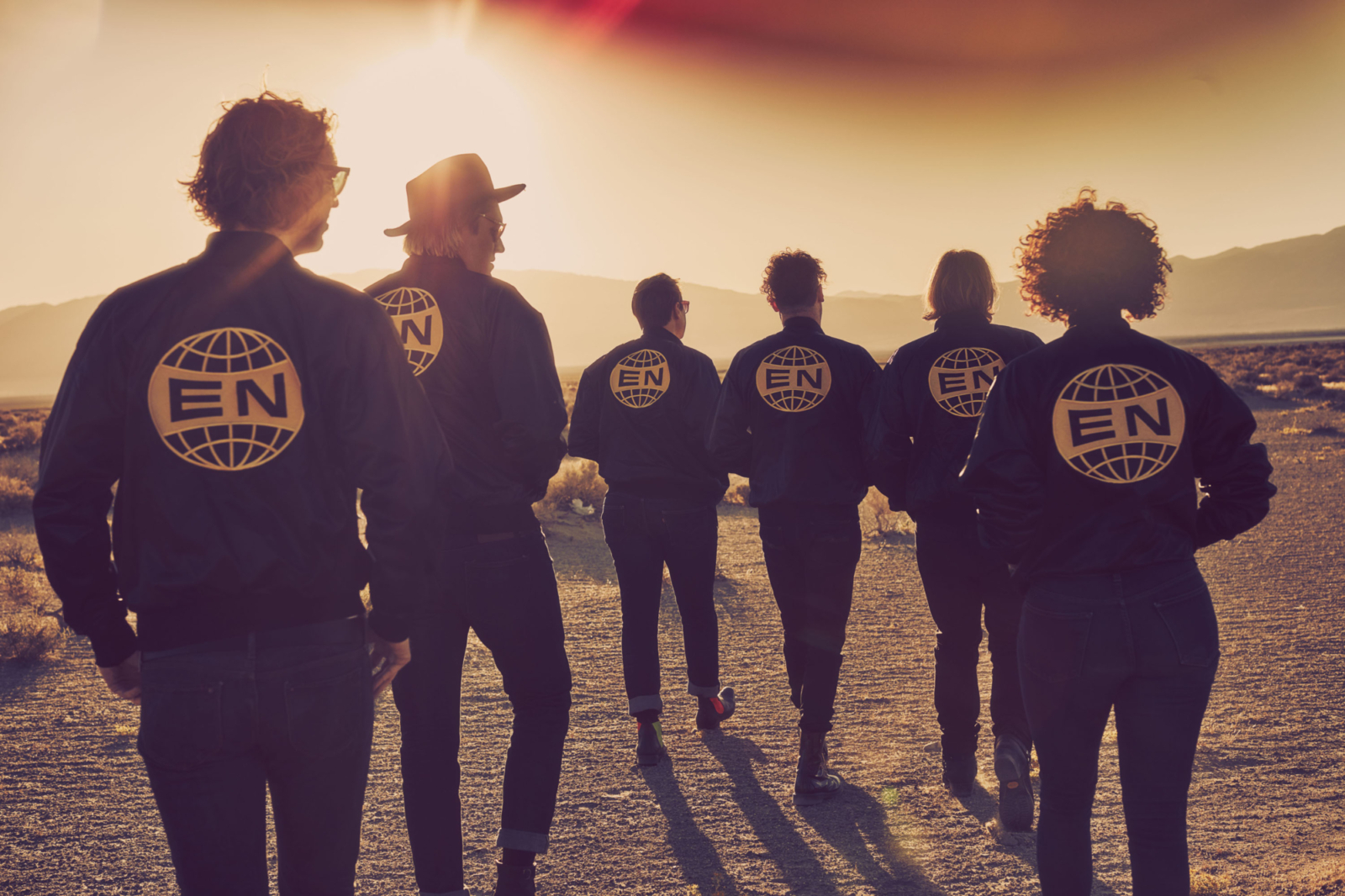 The band's fifth album - also titled 'Everything Now' - will be released next bloody month!
It's official! After a week's worth of rumours, Arcade Fire have returned with a brand new track, which - get this - is also the title track from their forthcoming fifth album, due out next month.
The band - who decided to gear up for their headline set at this weekend's Primavera Sound festival by playing a warm up set in a Barcelona car park this evening - have now released the video for 'Everything Now', the track everyone's been talking about.
Rumours first started flying when a fan pointed out that the festival's merch desks were stocked with a 12" of 'Everything Now', before the band's own website started re-directing fans to a 'Live From Death Valley' stream.
The track gets taken from their forthcoming fifth album of the same name, which will follow up their 2013 effort 'Reflektor'. It's due for release on 28th July via - what the press release describes as - a new "partnership with the global media and e-commerce platform Everything Now in synergy with the Sony corporation." Er, answers on a postcard?
Other important details - the record was produced by the band themselves, along with Daft Punk's Thomas Bangalter and Pulp's Steve Mackey, while Markus Dravs gave a hand with co-production duties. It was recorded in three studios across the world - New Orleans' Boombox, Montreal's Sonovox and Gang Recording Studio in Paris.
Check out the band's upcoming UK and Ireland shows, and watch the video for 'Everything Now', below.
JUNE
07 Scunthorpe, Baths Hall
08 Edinburgh, Corn Exchange
10 Isle Of Wight Festival
13 Belfast, Ormeau Park
14 Dublin, Malahide Castle

JULY
04 London, Bush Hall
05 London, Bush Hall
06 Manchester, Castlefield Bowl