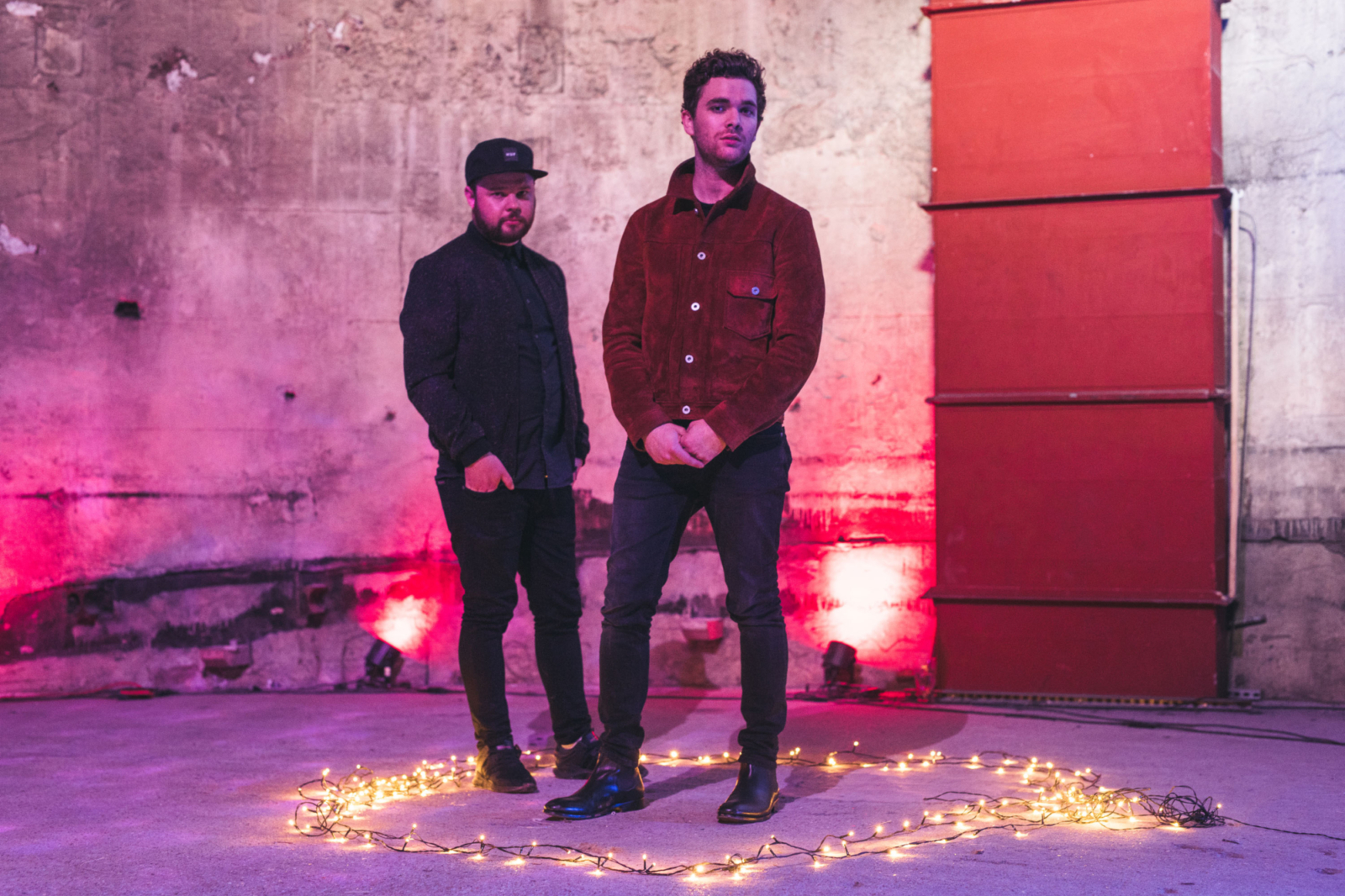 After darkness comes the light: Royal Blood
With a twinkle in their eyes and the world in their hands, we find Mike Kerr and Ben Thatcher ready to re-charter the good ship Royal Blood and sail their second album into the stratosphere.
Sat around the table of a swish Soho bar, sipping a fresh mint tea - that they'll soon switch out for wine - and wearing variations of trademark black, Royal Blood are getting revved up. It's not, as you might reasonably assume, because in less than two hours they'll debut 'Lights Out' – the first track from their hugely-anticipated second album 'How Did We Get So Dark?' – live on air to the world. No, no. Frontman Mike Kerr and drummer Ben Thatcher have just invented a new game, and they're feeling pretty good about it.
"It's called Chop Suey, and you basically get a lady called Sue in and see how fast she can chop up an onion," explains Ben. "There's different rounds. Vegetable. Chicken. In one, she has to fillet a salmon." "It's 4pm! It's Saturday! You know what time it is: Choooop Suuuuey!" chimes in Mike in his best game show host tenor. "How good's that game? Go on, you can say it. It's gold."
"Oh, I've got another game now," Ben adds, "'It's Gold', and you have to guess whether or not something is gold." "Oooooh, sorry, that one's actually nickel," quips Mike. "Better luck next time."
While the Brighton duo's ideas to revolutionise TV may not quite be ready to face the Dragon's Den panel just yet, what they have had a fair stab at - since being catapulted into the public eye back in 2013, at least - is giving their niche of riff-heavy direct hitters a new lease of life. It's something they've proven undeniably adept at, picking up a Number One for their self-titled 2014 debut, a BRIT Award, Mercury Music Prize nomination and the patronage of rock's top table along the way for proof.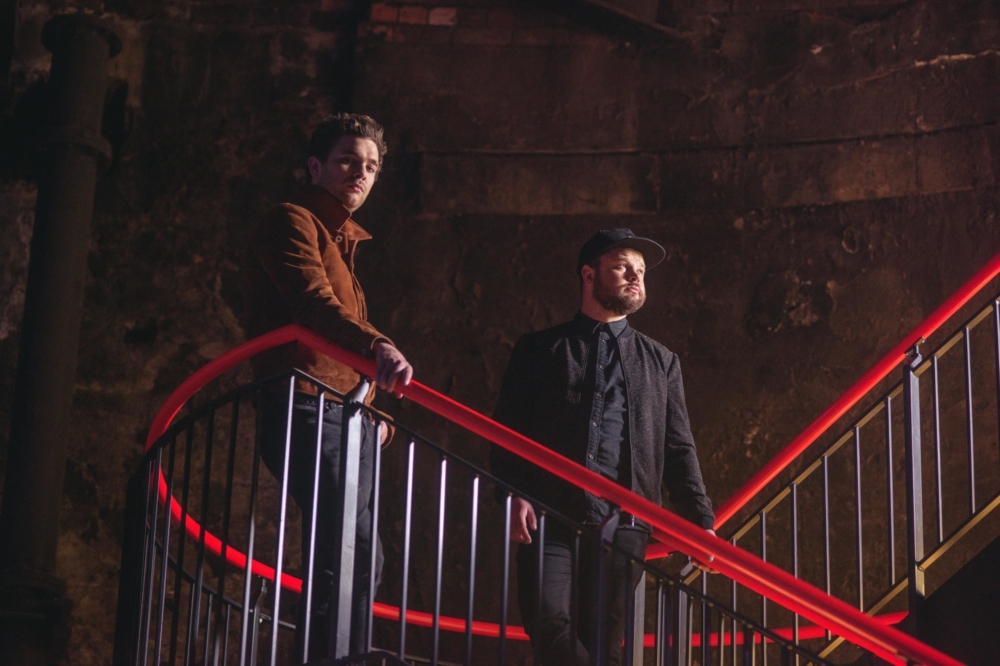 "
We always find the funny side to everything.
— Mike Kerr
But, with the pair preparing for their forthcoming follow-up, don't expect Mike and Ben to go pulling a Bono in a bid for next-level success. As you might have already gathered, Royal Blood aren't really ones for the whole superstar schtick. And while they may have nailed the brooding press shot and are able to cite Metallica drummer Lars Ulrich as "a solid hang out", the band are taking this whole super-success thing in their stride, having a giggle and keeping it a little bit silly along the way. "We always find the funny side to everything," shrugs Mike. "You either play the BRIT Awards and think 'I'm the fucking don.' Or you think, 'Well, this is funny. I'm on the BRITs and I've only been playing bass for three years. Don't tell anyone!' It's all a bit of a laugh from this point onwards."


It's only in the past year that the duo have even had the chance to sit back and assess their current, highly favourable situation. Having formed Royal Blood in early 2013, it took less than six months for the band to find their logo emblazoned across Arctic Monkeys drummer Matt Helders' chest during the band's Glastonbury headline set. Things have only escalated since. "There was a point after that had happened, when Zane Lowe had started playing 'Out of the Black' on Radio 1 and we were playing shows at 200, 300 capacity venues. It was the first time we'd had a sold out tour and, although it was small looking back, it already felt like it was bigger than we'd anticipated it would be," enthuses Mike, before adopting a wild-eyed horror narrator voice. "It was like the beast had slowly started to turn its head…"


"
I will do anything to impress people and I just ended up being in a band because it's the ultimate show off job.
— Mike Kerr
In the two years that followed, the beast then did a few backflips, set fire to a small town and cocked a leg up at the naysayers just for fun. Whether sitting down to an audience with Jimmy Page or getting invited to the MTV Awards, Royal Blood had quickly become a Very Big Deal. So Mike and Ben did what any two best mates would do when given the keys to the kingdom – they embraced it for all the ridiculous anecdotes it was worth. "We both get very excited when we're invited to the wrong party. We don't belong at these awards shows, but we like being the odd ones out," chuckles Mike. "Ben was pretty into watercolouring at the time of the BRITs, and he was doing some portraits of the artists and giving them to them. He did a really good watercolour of Kanye West." Ben nods. "And then I almost knocked Taylor Swift out with a champagne cork," Mike continues. "I went to her dressing room to say hello because I thought it was funny, and the cork flew off and nearly smashed her in the face. I was wearing a gold leather jacket. In those moments, you have to ask yourself – who am I?!"

And, er, how did Swifty react to that one? "She wrote a song about it – 'Shake It Off'," the singer deadpans, with a grin.

As the pair reminisce about the ridiculousness of playing the UK pop world's largest stage ("I suddenly started thinking," says Mike, "'I could do anything at this point'. I had this morbid curiosity where I realised that the whole world was watching and I could just pick someone out of the crowd and start yelling at them if I wanted. Or just stand there in silence"), there's a playful, easy sense of humour that's clearly integral to keeping this whole machine rolling. For all the cannonball riffs and lofty ambitions (don't get us wrong, these two are nothing if not ambitious), Royal Blood have got a rep as being a damn sight more serious than they actually are. The reality, however, is a kind of healthily competitive bromance thrust onto a worldwide stage. "All you need to know about me is that I'm a massive show off," Mike begins. "I'm from a massive family and I was brought up in the culture where all you need is to get everyone's attention. I've done everything from juggling with fire, eating fire, unicycles, magic, piano. I will do anything to impress people and I just ended up being in a band because it's the ultimate show off job."

"That was kind of the same with me, which is why I sit at the front of the stage as well," laughs Ben. "I just realised," Mike chips in, "we're only in a two-piece because we don't want to distribute the glory any more." "It's the least amount of members that we can have." "Bloody hell," Mike pauses. "This is like therapy."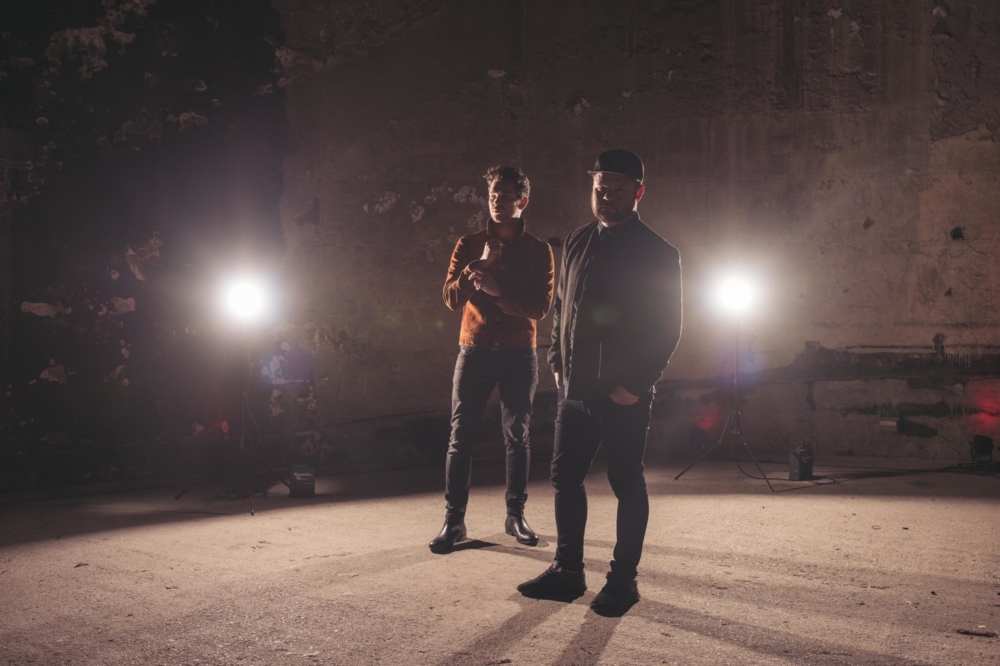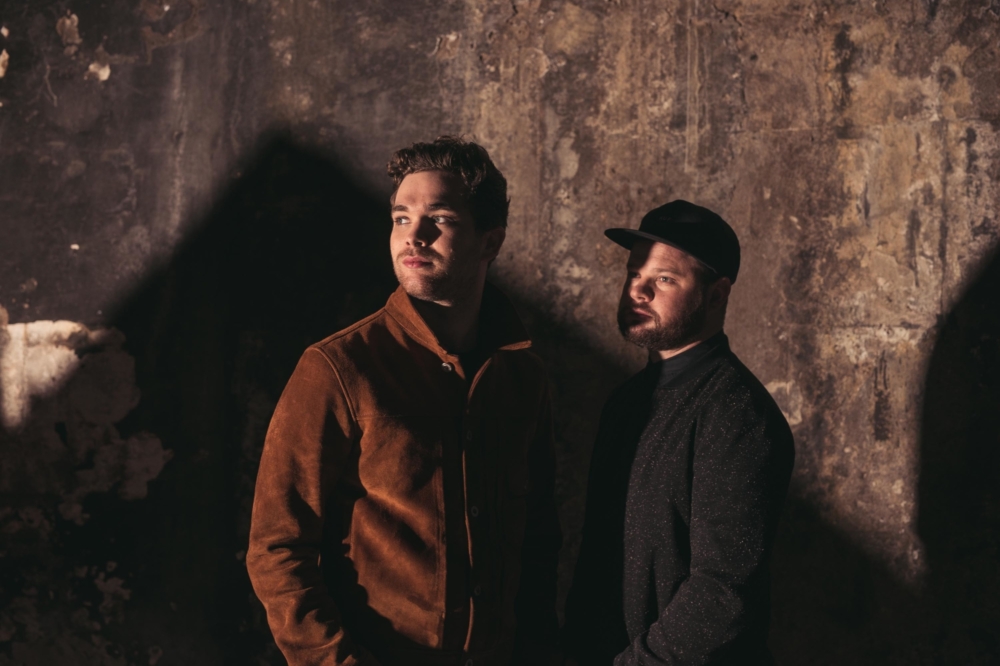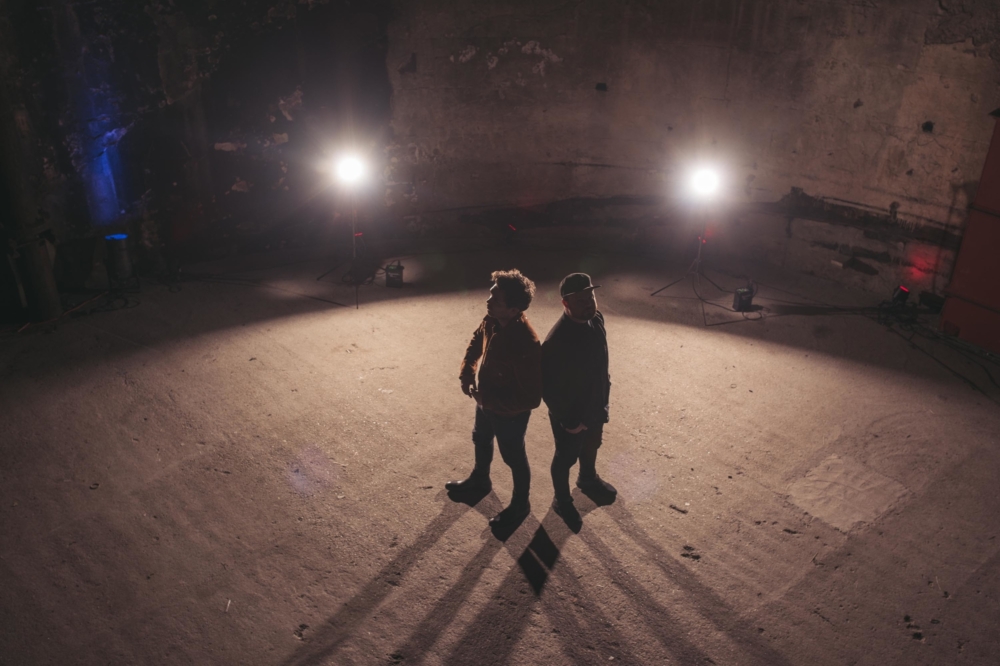 "
We realised that our sound is a very sensitive cocktail.
— Mike Kerr
As well as learning a few home truths today (disclaimer: they'll be fine), the duo also had to spend the last year adjusting into their own skin, taking stock of the mad 24 months that had come before while reassessing their next moves. Having ridden the wave for all it was worth during the touring of 'Royal Blood', Mike and Ben then found themselves back in the very abnormal world of normal life. "When you travel all the time, being in one place is pretty bizarre," Mike says. "I remember 9pm or 10pm most nights having this huge adrenaline rush but not having a show to play. I'd just, I don't know... aggressively chop vegetables. No, usually I'd call up Ben and say 'Can we go to Nashville now please?' And nine times out of ten, he'd say yes."
And so, after a brief sojourn back home to rebuild the whirlwind of memories accrued along the way - "one of the biggest days of your year is usually your birthday, right?" explains Ben, "What did you do on your 23rd birthday? I don't even remember. But on that day it was brilliant. That's kind of what the best gigs are like. You can't pinpoint it, but then when you look back you're like 'oh shit!'" - the band took off again. Moving between LA, Nashville and their Brighton home, they then set about writing their second statement: the bigger, bolder, more definitive throb of 'How Did We Get So Dark?'
Unsurprisingly, perhaps, it began with some experimentation and false starts. Bound by the self-imposed limitations of being a two-piece, Royal Blood attempted to push their own horizons but found satisfaction in stripping it all right back. "We tried writing with other instruments, fucking around and adding synths and guitars, basically everything. Bongos. We literally tried everything and it capsized the sound," explains Mike. "We realised that our sound is a very sensitive cocktail. It made us appreciate the DNA of our band and that was then something we cherished and weren't afraid to own more. It became more about songwriting and less about reinvention."
"
We've already got it. The victory is ours.
— Ben Thatcher
After acknowledging that the essence of their craft should stay the same - "We're minimalists really. We want to boil it down until it's sticky goo," says Mike. "We wanna see how little can we do, and how simple can it be" - then Royal Blood set about souping up all those base ingredients to the nth degree, creating the stickiest, sexiest, most untameable end product they could manage. "I feel like we've sharpened the tools of the band," the singer summarises.

As well as spending more time on the lyrical content after admitting that there were a few "stinky" phrases on their debut, the band also allowed themselves the time to live with the record for a few months, "giving the songs time to breathe" and to justify their place on the album. Eventually, by the time they laid the finished entity down with producer Jolyon Thomas, they'd wound up with a second effort that erases any possibility of derailing the bullet train Royal Blood have been on since Day One. All Queens of the Stone Age prowling riffs distilled through a playfully British, sassy prism, iit's utterly indebted to the sonic alchemy between Mike and Ben, yet even more ridiculously fleshed out and full than before. As ever, the two of them make an unholier noise than most bands twice their number.

This summer, meanwhile, they'll take the record out onto the biggest stages of their careers to date. There's a huge spot at Glastonbury, nestled among pals Foo Fighters and Biffy Clyro, while across Europe they'll be commanding some of the most prestigious slots of the summer. Are they ready? "Yes," they intone immediately and simultaneously. "We're well ready. We're not good at a lot, but we're really good at being in Royal Blood. I feel like we've got some more experience under our belts and the time is now," enthuses Mike. "All I can hear in my head is Eminem's 'Lose Yourself'. That's how pumped I am." "We've already got it. The victory is ours," concurs Ben.

And with the world at their feet, and Dave Grohl in their phone book, where do Royal Blood go from here? Mike has an idea. "This band is a bit like the boat scene in Charlie and the Chocolate Factory where Willy Wonka is rowing the visitors through the tunnel and he's singing 'There's no way of knowing which direction we're going.'" He's warming up to the analogy. "Yeah, I'm Mike TV. Who are you Ben? You're fucking Charlie Bucket, you are. But who's Willy Wonka though?" He pauses and winks. "Society."

Steering their ship through a magical wonderland of their own making, Royal Blood are forging ahead into phase two with a twinkle in their eye and an absolutely gargantuan album up their sleeves. "I think we're lucky because we're both optimists and any job we've had before, we really enjoyed it," grins Ben. "So to land a job which is actually the best job in the world with your best mate, then it's never going to go too badly…"

'How Did We Get So Dark' is out 16th June via Warner.