Watch:
Watch Liam Gallagher play 'Live Forever' with Chris Martin at One Love Manchester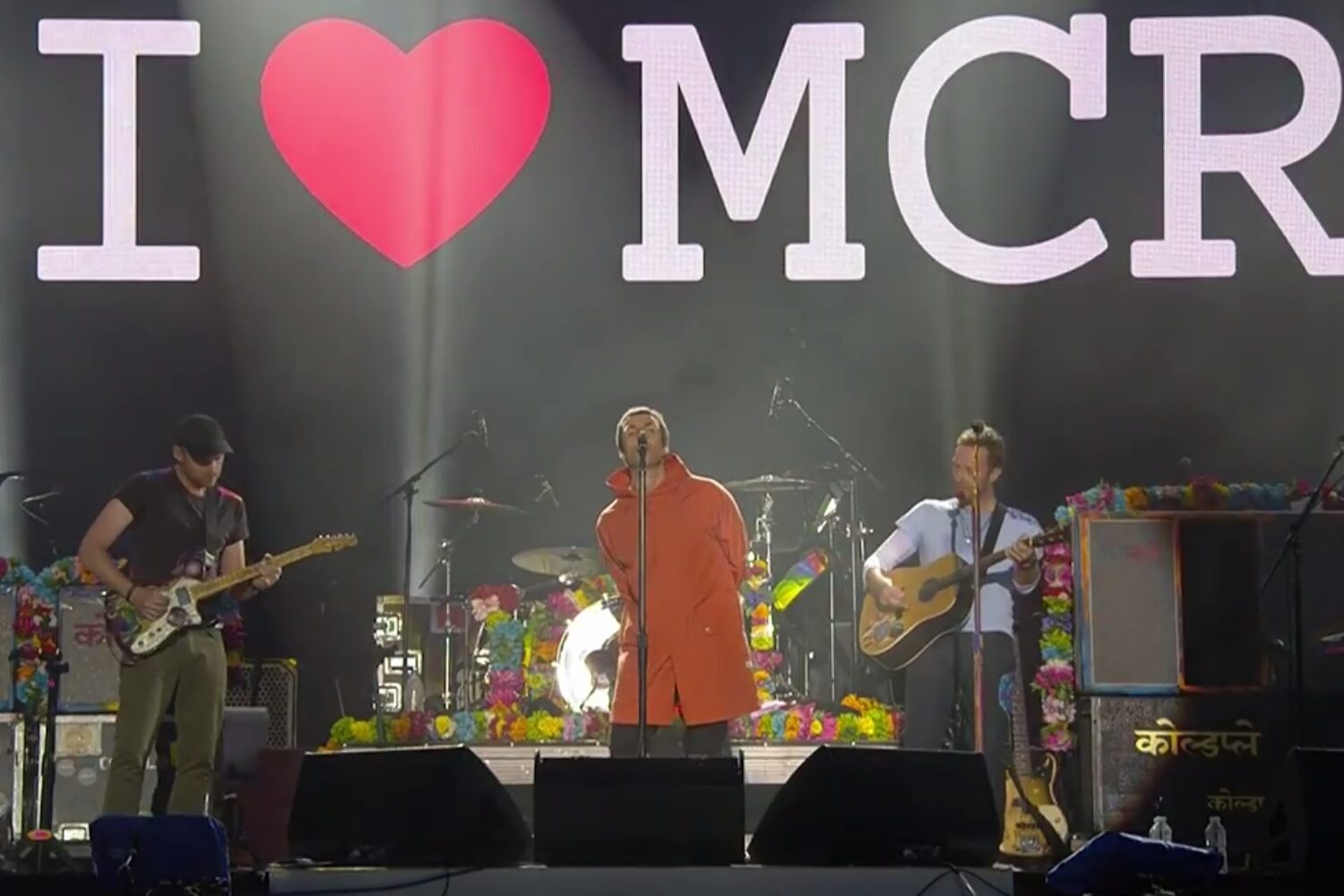 The Ariana Grande-organised concert came to Old Trafford cricket ground last night (4th June).
Last night, the Ariana Grande-organised One Love Manchester concert came to the city's Old Trafford cricket ground, and the 3 hour-plus gig featured a surprise set from Liam Gallagher.
During the three song set, which also featured 'Rock'n'Roll Star' and new solo single 'Wall of Glass', Gallagher was joined by Coldplay's Chris Martin - the man he once said "looks like a geography teacher," don't forget - for a rendition of 'Live Forever'. Watch the performance below.
The night also featured sets from Justin Bieber, Coldplay, Take That, Katy Perry, Miley Cyrus, Pharrell Williams and Ariana Grande herself.
There were extensive rumours that Noel Gallagher would be joining his brother for an Oasis rumour-of-sorts last night. It didn't materalise, and Liam made his feelings very well known on Twitter this morning...