Watch:
Diet Cig just wanna have ice-cream on their 'Barf Day'!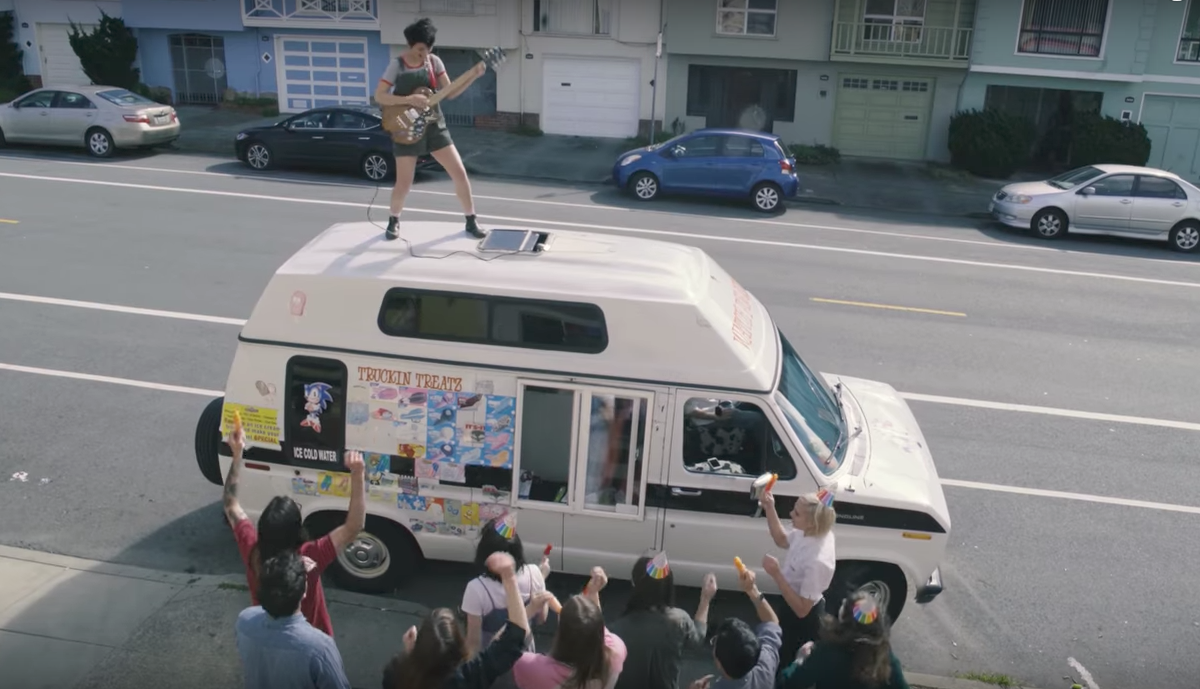 Alex Luciano shreds atop a van in the duo's new video.
Bonkers pair Diet Cig released their ace debut album 'Swear I'm Good At This' earlier on this year, and now, bratty-flavoured stand-out 'Barf Day' has a very excellent video to match.
They've taken that killer chorus - "I just wanna have ice-cream on my birthday!" - and gone with it to the limit. In said video, it's Alex Luciano's party, and it's a flop. The clown can't juggle, the cake says 'Barf Day,' and worst of all, there's no ice-cream. Luckily, she and bandmate Noah Bowman soon put things right, nicking a load of lollies, before driving away into the sunset while Alex shreds guitar from atop an ice-cream van. It doesn't get better than this.
Read our feature with Diet Cig here.
As well as Diet Cig, the 'Barf Day' video stars members of bands Daddy Issues, Lisa Prank, Pardoner, and Plush. It's directed by Robert Julian. Watch it below.