Courtney Barnett and Kurt Vile team up for tour, collaborative album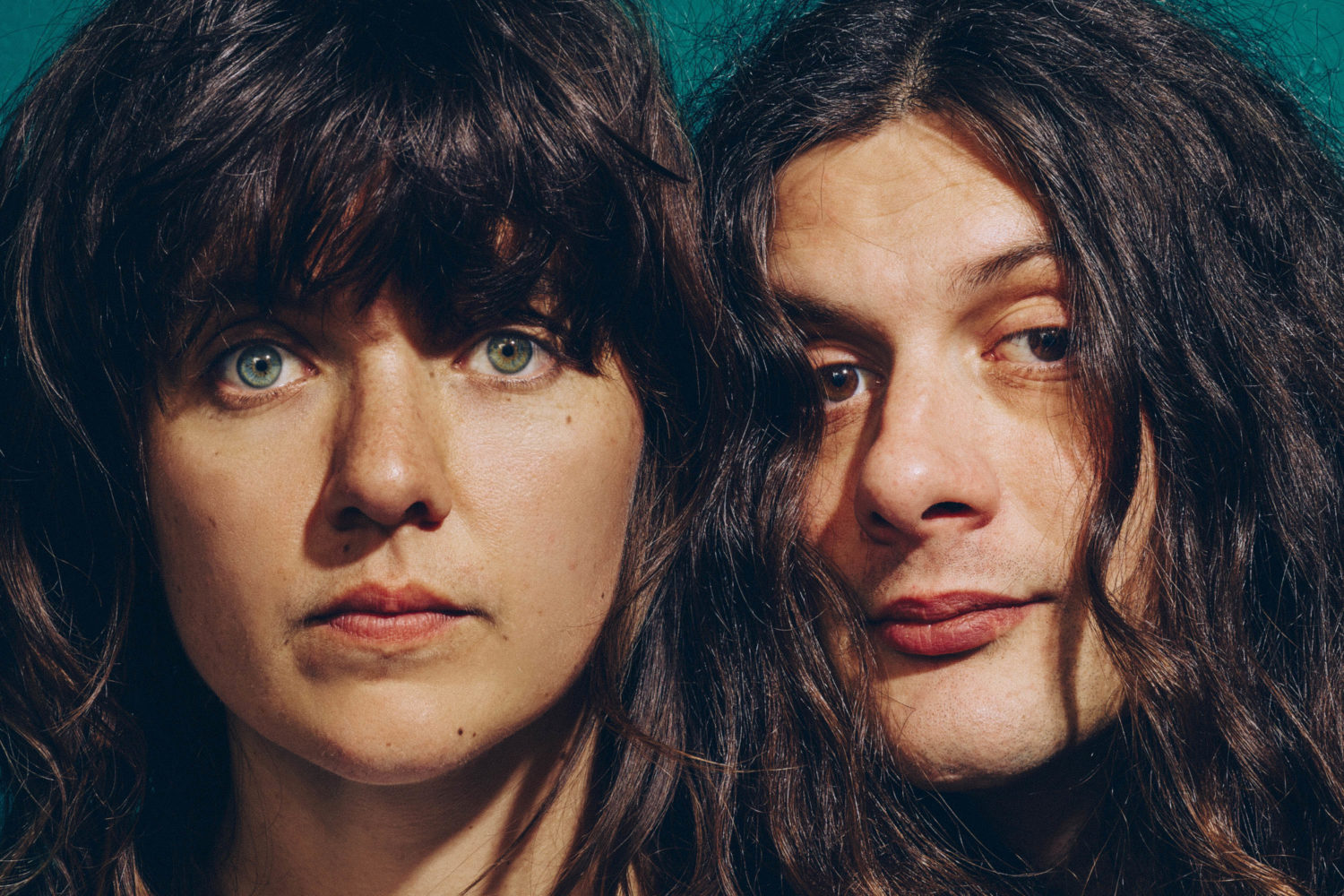 They're touring the US and Canada this autumn.
After images of Courtney Barnett and Kurt Vile in the studio together emerged, tongues were a-wagging. Speculate no more, as the pair have confirmed they've recorded a collaborative album together - set for release later this year - and they'll be touring the US and Canada this autumn.
They'll come backed with the all-star band 'The Sea Lice', members of which include Janet Weiss, Stella Mozgawa, and Katie Harkin.
"In 2014 I scored a support slot opening for Kurt at the Abbotsford Convent [outside Melbourne]," says Courtney. "We met briefly after the show but I was a bit nervous and didn't wanna bother him, just grateful for the gig. Years later we started bumping into each other on the festival circuit all around the wide world and we became friends. He hit me up when he was coming to Melbourne next and said he thought we could work together."
Kurt adds: "I just love her voice in general… great lyrics of course… I love all her music but the song that really hit me was 'Depreston' — I know it's popular but her voice is so good in that song and it's so pretty and sincere… I'm a sucker for that kinda song: instant classic.

It started out as, maybe we'll do a split 7" together but then I figured let's make it a 12" so it doesn't get lost in the world, shoot for 5 songs. It wasn't until I had another KV tour booked for the following summer in Oz that we thought we should record as much as we can, just see what happens, no major goal to make it a full length, but it came together that way 'cause the vibe was so strong with everyone."
The US tour features Jen Cloher in support, and $1 from every ticket sold will be donated to support the ACLU.
The dates are:
OCTOBER
11 San Diego House of Blues
14 Los Angeles Cathedral
15 Los Angeles Orpheum
18 Oakland Fox Theatre
20 Portland Arlene Schnitzer
21 Seattle The Moore
22 Seattle Showbox
25 St. Paul Palace Theatre
26 Chicago Rockefeller Chapel
27 Chicago Thalia Hall
28 Chicago Empty Bottle
30 Detroit Royal Oak Theatre
31 Toronto Massey Hall
NOVEMBER
1 New York Beacon Theatre
3 Philadelphia Tower Theatre
4 Boston Orpheum
9 Nashville The Ryman
10 Dallas McFarlin Memorial
11 Austin Moody Theatre

Get your copy of the latest issue