Album Review
All We Are - Sunny Hills
2 Stars
An album that isn't sure what exactly it wants to be.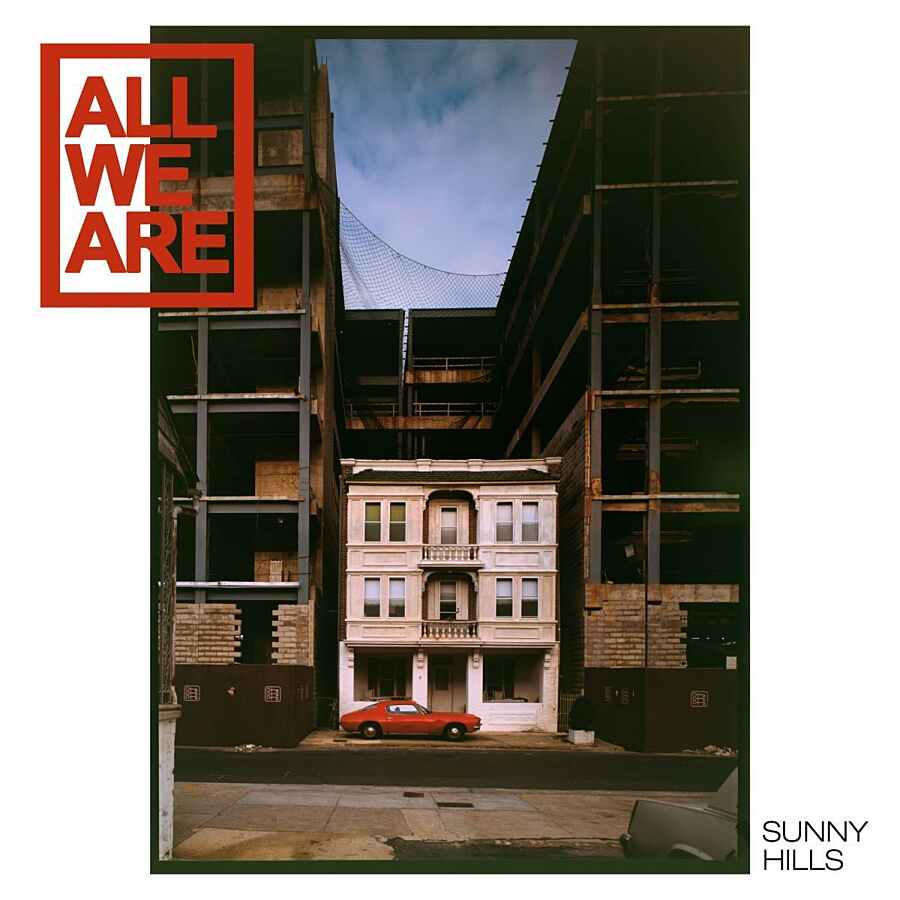 Superficially, at least, diversity has always been All We Are's defining characteristic. The trio are based in Liverpool, but drawn from all over; frontwoman Guro Gikling is Norwegian, guitarist Luis Santos hails from Brazil and drummer Richard O'Flynn is Irish - the three merely met at Liverpool's Institute for Performing Arts. Richard shares vocal duties with Guro, and their 2015 self-titled debut was a broad affair, rooted in rock but constantly flirting with R&B.

On this follow-up, you have to wonder whether the sheer scale of their scope has begun to overwhelm them, because 'Sunny Hills' feels throughout like an album that isn't sure what exactly it wants to be. In the run-up to its release, the band have talked about the political ideas apparently at its core, with the cover art depicting a small house dwarfed by newer buildings that the owner refused to sell to - guess who? - Donald Trump. The thing is, that apparent theme of resistance never really seems to materialise in a way that's consistently coherent, and on top of that, the record shape-shifts jarringly from track to track.

Opener 'Burn It All Out' flits between crowded cacophony and cool, detached synthpop - a strange juxtaposition - while the track that follows, 'Human', seems like a pretty bare-faced attempt to co-opt the belligerent post-punk stylings of Savages. 'Dance' is a an exercise in guitar-funk that sounds oddly off-kilter throughout - think a less polished Everything Everything or Dutch Uncles - and Guro's vocals on 'Youth', which are practically spoken-word, are an experiment that doesn't pay dividends. 'Sunny Hills' is at its best when it keeps things simple, with the taut 'Dreamer' the clear standout; perhaps next time, All We Are won't throw quite so many ideas at the wall, because few of them stick here.