Oh boy!
Rat Boy is releasing his debut album 'Scum' in August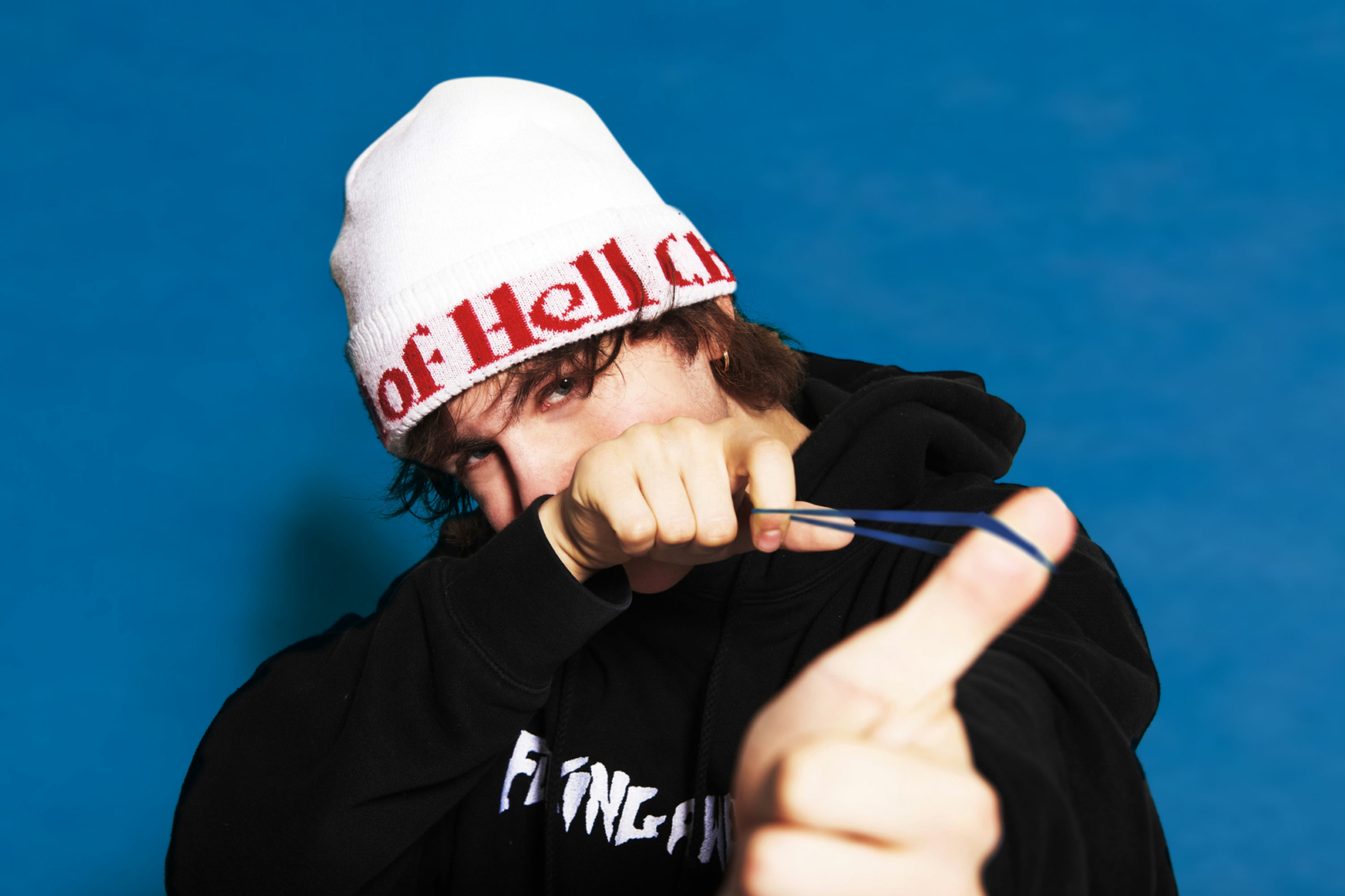 The collection features a couple of contributions from Damon Albarn and Graham Coxon.
Back in April Jordan Cardy, better known as Rat Boy, called for a 'Revolution', and he's delivering his own by announcing the release of his debut album!
'Scum' will be out on 11th August and it'll explore the experiences of himself and his friends growing up disillusioned in suburban Essex. Set to jump between punk, hip hop and indie, the whopping 25-track LP will feature tunes such as 'Fake ID', 'Move' and 'Get Over It', as well as a collab with Mallory Merk.
Two members of Blur are also set to feature on the album after Rat Boy met Graham Coxon and Damon Albarn at London's Studio13. Graham contributes guitar on 'Laidback' while Damon plays keys on both 'Get Over It' and 'Turn Round M8'. Speaking of the latter, Jordan said that Damon helped to vibe on a couple of the tracks to help make sure I was going in the right direction".
Watch the album teaser and see the tracklisting for the deluxe version of 'Scum' below.
01. Welcome To My World
02. Turn Round M8
03. Revolution
04. Stevie's First Wife (Interlude)
05. Laidback
06. I'll Be Waiting
07. Big Fucka Burgers (Interlude)
08. Move
09. Boiling Point
10. Fake ID
11. Breaking Newz (Interlude)
12. Get Over It
13. Knock Knock Knock
14. Sportswear
15. TrumpTowers (Interlude)
16. Left 4 Dead
17. Sign On
18. Shadows (Interlude)
19. Everyday
20. Sirenz (Interlude)
21. Scum
22. Post-Scum (Interlude)
23. Sad Sad (featuring Mallory Merk)
24. End of the Road (Interlude)
25. Kicked Outta School