Premiere:
Trust Fund and Gareth of Los Campesinos! join Art is Hard's singles club with gorgeous Beautiful South cover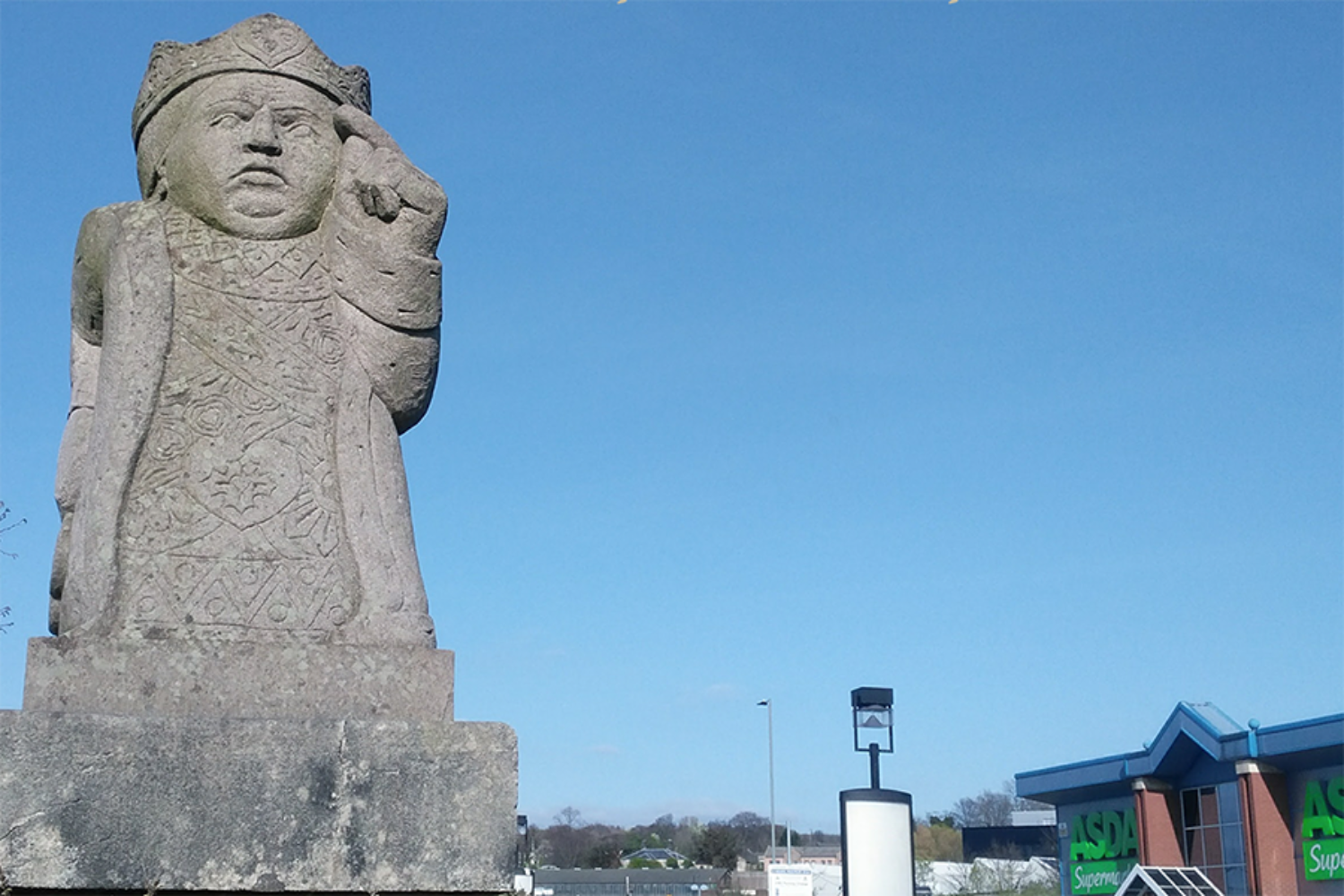 The pair have taken on 'I'll Sail This Ship Alone' as the latest instalment of the new series.
Bristol-based DIY label Art is Hard are known for their innovative, ridiculous ways of releasing music. From pin badges to pizza boxes, they've been sharing tracks on pretty much anything they see fit for the best part of a decade now.
For their latest singles club, the label have brought together Ellis Jones of Trust Fund and Los Campesinos! vocalist Gareth for a pretty (ahem) beautiful cover of The Beautiful South's 1989 single 'I'll Sail This Ship Alone'.
The track is the latest edition of the label's new postcard club, with subscribers getting a new postcard each month along with a download code. The new track (this here one on this here website) will also be released at a ltd edition flexidisc.
Listen to 'I'll Sail This Ship Alone' below, subscribe to the singles club here or buy the latest instalment on its own here.
Gareth's love for The Beautiful South is no secret. As such, in a recent issue of the magazine, we invited him to take on our new back-page feature, It's Your Round, answering questions on his very faves.
The Beautiful South have only had one UK Number One – what is it?
"A Little Time"
Correct!
How many UK singles were released from the 1998 album 'Quench'?
"OK... four. I can remember three and I figured there's probably one more"
Correct: 'Perfect 10', 'Dumb', 'How Long's A Tear Take To Dry', 'The Table'

From the song 'My Book', fill in the missing lyric: "Diary entry '62 end of May, it looks as if the nose and [BLANK] are here to stay"
"Ears, no? Wait, chin! Damn. Can I have half?"
You can have a half for chin, we suppose.

The vast majority of Beautiful South songs are written by singer Paul Heaton and which other member?
"Dave Rotheray"
Correct!

What year was the album 'Blue Is The Colour' released?
"1990... 1998? 97? Fuck."
Wrong, it was 1996


Get your copy of the latest issue