Peanut butter blues:
Ghostpoet announces new album 'Dark Days & Canapés'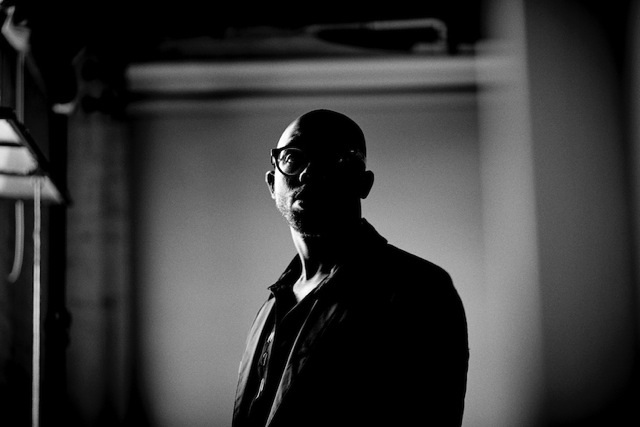 Obaro Ejimiwe has also shared a new track, 'Trouble + Me'.
Recently, Ghostpoet returned with 'Immigrant Boogie', a sympathetic examination of one immigrant's journey across the sea in search of better times. Spoiler alert: it doesn't end so well.
Now Obaro Ejimiwe has announced that his new album 'Dark Days & Canapés' will be out on 18th August via Play It Again Sam. It's been produced by Leo Abrahams, known for his work with Brian Eno and Jon Hopkins, and delves further into the guitar-driven sound initiated on 2015's 'Shedding Skin'.
Speaking of his work with Leo and others, Obaro said: "There's a sort of life-force that Leo and the other musicians brought to this record, and that was crucial. I want people to listen to the songs and be able to say, 'So Isn't just me then? Phew". See the tracklisting below.
01. One More Sip
02. Many Moods at Midnight
03. Trouble + Me
04. (We're) Dominoes
05. Freakshow
06. Dopamine If I Do
07. Live>Leave
08. Karoshi
09. Blind As A Bat…
10. Immigrant Boogie
11. Woe Is Meee
12. End Times
Obaro has also shard a brand new track from the album, 'Trouble + Me', which you can listen to below alongside seeing his upcoming UK tour dates.
OCTOBER
24 DUBLIN, Button Factory
25 LIVERPOOL, Invisible Wind Factory
26 NEWCASTLE, Riverside
28 GLASGOW, Stereo
29 SHEFFIELD, Plug
30 LEEDS, Brudenell Social Club
31 BIRMINGHAM, Mama Rouxs
NOVEMBER
02 CAMBRIDGE, Junction 1
03 OXFORD, Academy 2
04 DOVER, The Booking Hall
06 LEICESTER, Academy 3
07 NOTTINGHAM, Rescue Rooms
08 BRIGHTON, Concorde 2
10 LONDON, Printworks
11 MANCHESTER, Academy 2
12 NORWICH, Arts Centre
13 PORTSMOUTH, Wedgewood Rooms
14 BRISTOL, Marble Factory