Neu Pick:
LICE warp reality in the video for 'The Human Parasite'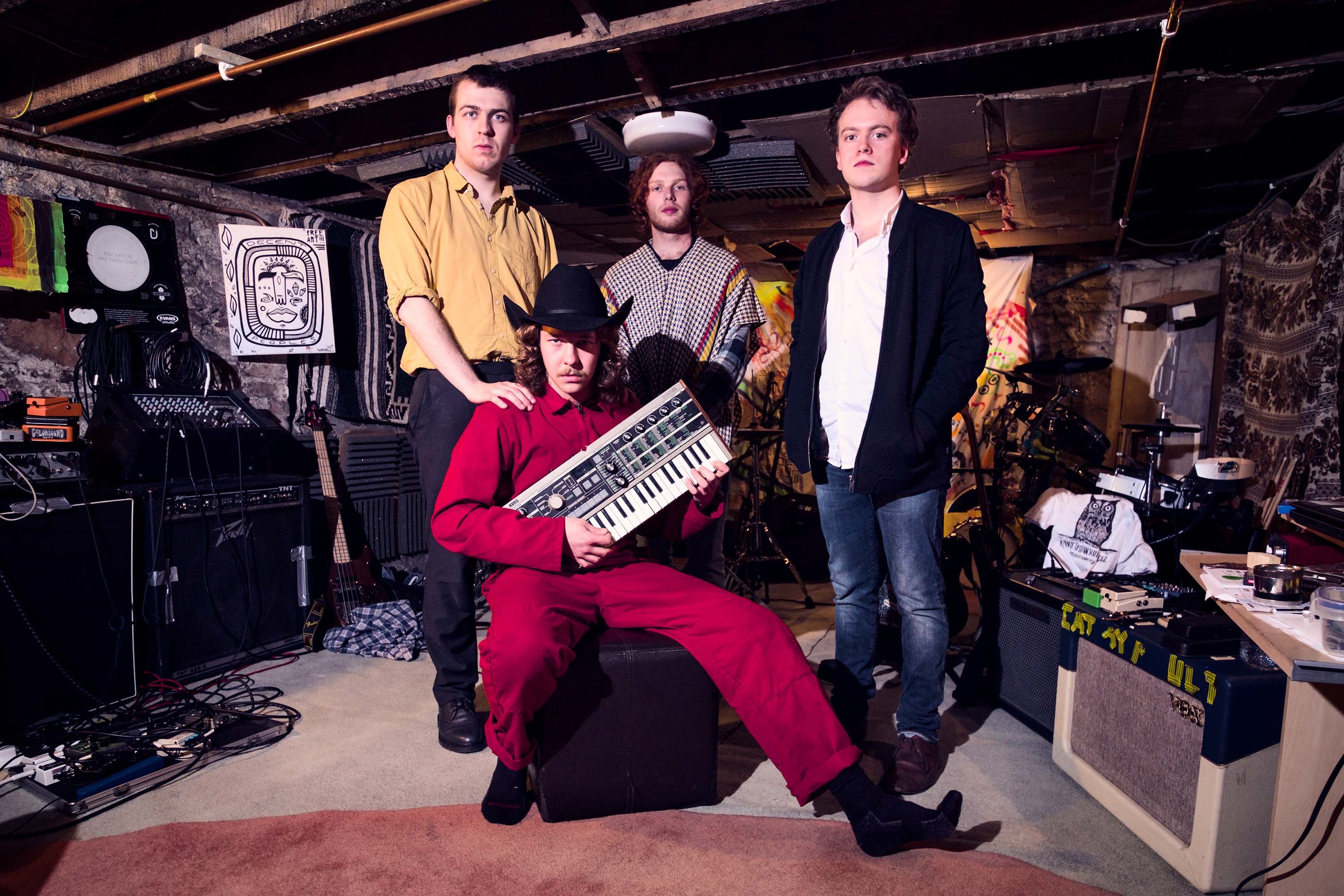 We've got the first look at the Bristol bunch's new clip, which parodies magazines such as 'That's Life'.
Every weekday, DIY's new music know-it-all Neu brings you one essential new release to get obsessed with. Today's Neu Pick comes from LICE.
After bubbling under the basements of Bristol for a little while, LICE burst forth recently with their latest single 'The Human Parasite'. Held together in a ramshackle sense by Alistair Shuttleworth's cascading, conversational vocals and a jangly take on post-punk, it's little wonder why they've supported The Fall.
Now the track's got a brand new video, directed by James Hankins. In it, we're given a glimpse at 'LICE' magazine, which promises a heady concoction of death and prizes (and really, who could put a paper down that offers that?) It's got plenty of lurid stories, including being "lured into the basement", how "selfies spelled murder" and being "trapped and made to eat cat food". At the happier end of the scale, there's a couple who have been reunited after 48 years, but they don't look all that happy about it…
Director James went into detail about the concept behind and making of the video, saying: "I've always been fascinated by these kinds of magazines and the way that they're presented and consumed […] Alastair's lyrics are so great so it's nice having them be the focus of the video. I tried to sneak as many of those lyrics as I could into the magazine. The band were really keen to have a load of other Bristol bands, friends and families in there so we hired a big room and spent the day having a bit of a party. People turned up throughout the day dressed up in random outfits that I didn't really have much control over (this would prove to be a bit of a problem later in the edit when matching them with stories)".
He continued: "My memory of the shoot after 1pm is a little sketchy to be honest. The edit was a headache. I used a mix of around 10-15 of these magazines, mainly using their headlines and stories, scanning them in and playing around with them til something clicked and worked. Bit of a puzzle but I got there in the end. Oh and the only true story in the video is the story that I live off Skips".
Have a first watch of 'The Human Parasite' below.
Photo credit: Simon Holliday