New music guide:
The Neu Bulletin (Charly Bliss, Free Money, Litany & more)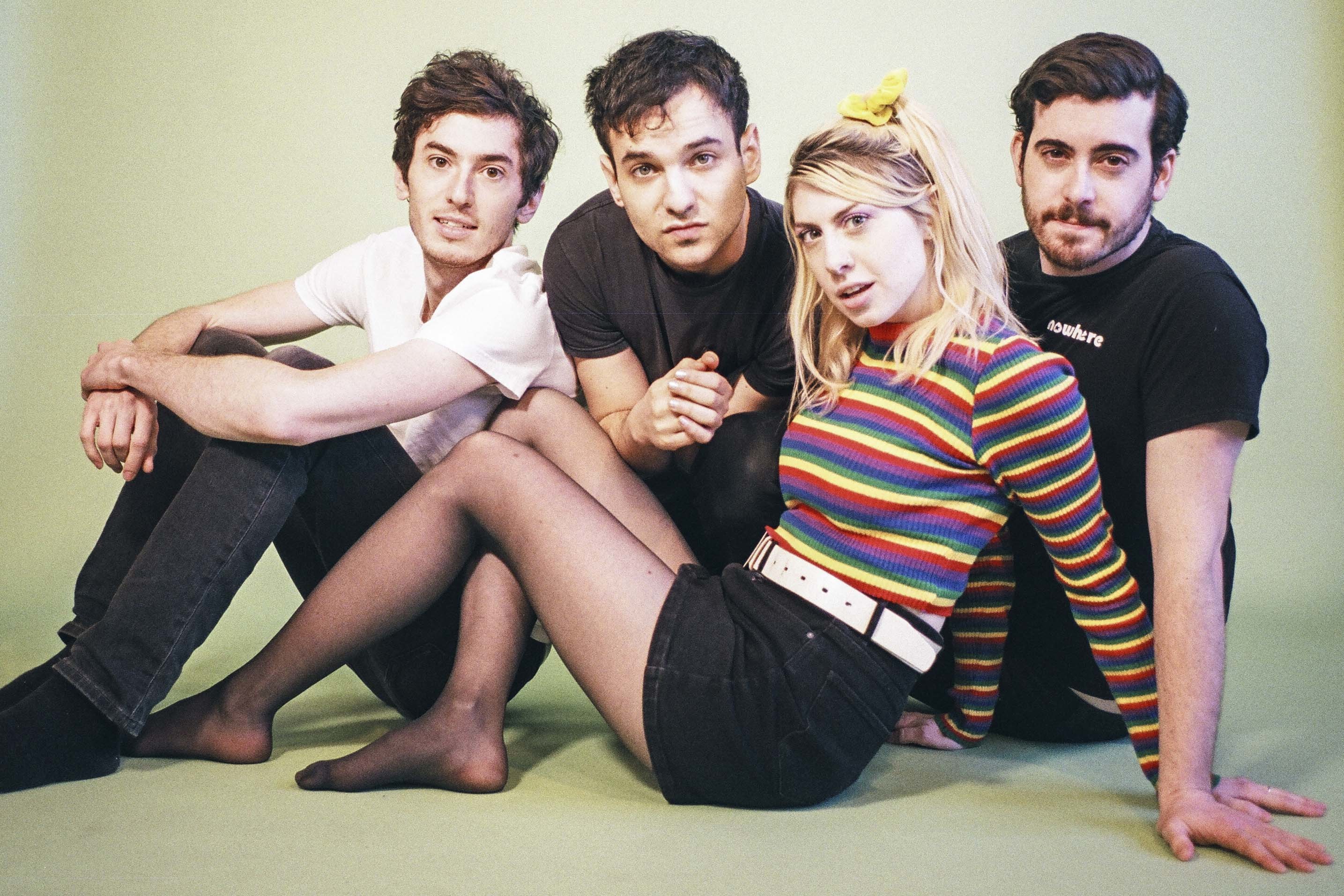 DIY's essential, weekly guide to the best new music.
Neu Bulletins are DIY's guide to the best new music. They contain every single thing that's been played at full volume in the office, whether that's a small handful or a gazillion acts. Just depends how good the week's been.
Alongside our weekly round-up of discoveries, there are also Neu Picks. These are the very best songs / bands to have caught our attention, and there's a new one every weekday. Catch up with the most recent picks here.
Charly Bliss – Westermarck
The new, summer camp-set video for 'Westermarck', the latest single from Brooklyn power poppers Charly Bliss, sums up their carefree, nostalgic edge. But even though the band nod to the past and echo the likes of Weezer with their sun-drenched garage-rock sound, their sugary melodies are tempered by Eva Hendricks' honest and bare lyrics about an ex-boyfriend falling in love with her long-lost cousin right from the off ("from across your room I saw/ Second cousins kissing on the lawn"). Alongside the poppy riffs and Eva's vocals, it's a sharp, dark shock, but it's a balance that Charly Bliss handle better than a champion trapeze artist. (Eugenie Johnson)
East London lot Free Money burst out of the traps last year with a couple of instantly, obviously brilliant singles ('Headful' and 'What Did I Miss'), but then it all went a little quiet. With 'I Want In', however, the group sound like they're itching to get back in action. Over and out in two-and-a-half minutes, it's full of twitchy, urgent guitars and a big ol' fist pumping chorus that channels the golden age of mid-00s indie in the best possible way. (Lisa Wright)
Harrogate's Beth Cornell and Jake Nicolaides – better known as Litany – have finally released their debut EP and, as expected, it's filled with vintage alt-pop belters with a contemporary sheen. 'Bedroom' shows off what the pair do best, as Beth sings about the naivety of teenage flings across synth melodies that bend at will and stabbing, pulsating basslines. Wait for it too, because there's even a marimba breakdown that adds some tropical vibes. It might have a fragile, tender heart, but 'Bedroom' is also the sound of a duo at their most confident. (Eugenie Johnson)
Brighton quartet Fur are another group who've used a brief break in the ultimate world-conquering gameplan to hone their skills and whittle them into something truly exciting. Landing in the mid-point between lilting Mac DeMarco romance, The Growlers' laid-back, West Coast charm and a lifetime spent listening to the works of Phil Spector, 'Trying' is a swoonsome heart-melter of a song, built for twirling your beau around the prom night floor. Or at least, you know, the pub. (Lisa Wright)
TD_Nasty – Where You Wanna Be
Over five minutes of sultry slow jams and 90s r'n'b vocals courtesy of guest collaborator Clara La San, Northern producer TD_Nasty manages to concoct the kind of smooth bedroom jam that works in both senses (that's 'made in the bedroom' and 'suitable for the bedroom', FYI). It's a slow burner, one that gradually unfolds rather than whacks you in the face, but if you're planning on wooing a new flame this weekend, TD_Nasty's got your back. (Lisa Wright)
WE'VE GOT A FAVOUR TO ASK
We're often asked about you, our readers. So we'd really appreciate it if you'd offer up a bit of information about you, and your music-loving habits by filling in our 2019 readers' survey.
Click here to reach the 2019 DIY readers' survey.
(Don't worry, none of what we're asking for is personally identifiable - and no questions are compulsory.)