One man and his chair:
Grandaddy evoke 'Beauty & The Beast' in the video for 'Brush With The Wild'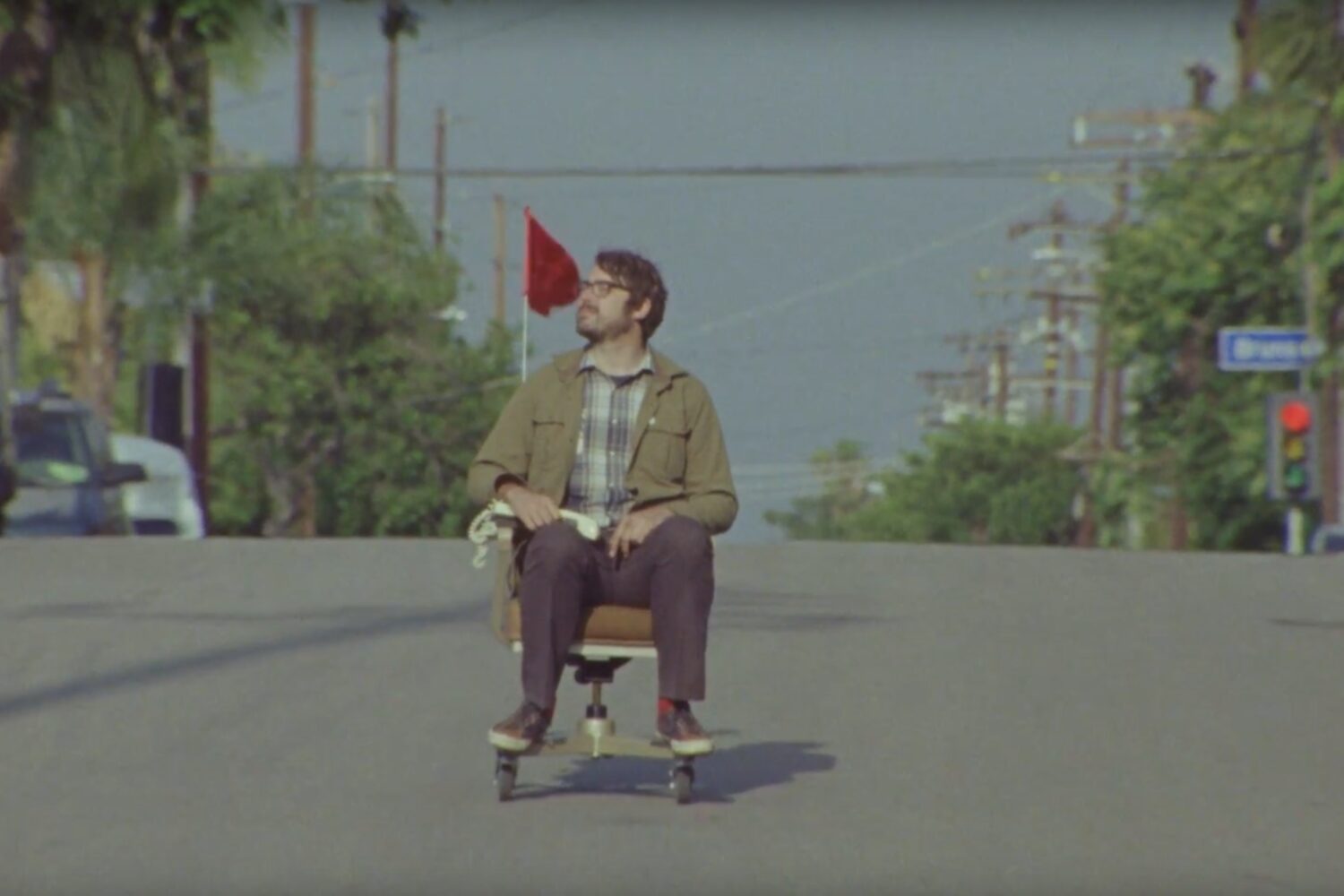 A man and a living swivel chair go on a quest to win back the girl!
Grandaddy released their new album 'Last Place' a little while back, and a few weeks ago the band shared their trippy, virtual reality clip for 'That's What You Get For Gettin' Outta Bed'.
Now they've now shared a slightly more normal video for latest single 'Brush With The Wild'. We say a bit more normal, as it's technically about the relationship between a man and his swivel chair.
Starring Jonah Ray from the 'Nerdist' podcast and the 'Mystery Science Theater 3000' reboot, it follows a man who's just a bit sick and tired after a breakup. He tries to get over it by throwing all his belongings that remind him of her out of the window, but they magically come back to life! It's a miracle! Together with his now-living swivel chair, he goes on an adventure to win back the girl. Will it be happily ever after? We won't spoil it.
Watch the video for 'Brush With The Wild' below. Read our 'New Tricks' feature with Grandaddy from earlier in the year here.