Album Review
Algiers - The Underside Of Power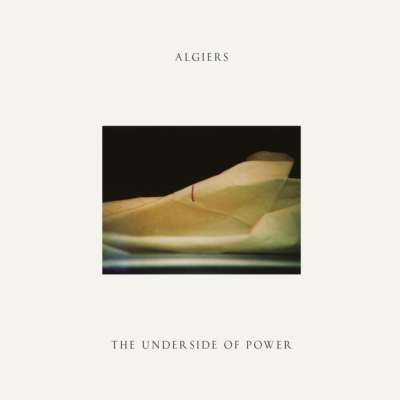 An album full of anger, injustice and despair.
Label: Matador
Released: 23rd June 2017
Instead of running away from the dark political times we live in, Algiers are running headlong into them. 'The Underside Of Power' is a brutal and intense reflection on the world as it is right now - one that is unrelenting, unapologetic and demands you to not just listen, but think about the things it's jabbing into your ears.
Now with former Bloc Party drummer Matt Tong in their ranks, the four-piece are fighting against evil the only way they know how - blistering, socially-conscious songs that shake you to your core. 'Walk Like A Panther' begins with a sample of Fred Hampton, the former chairman of the Illinois chapter of the Black Panthers who was shot dead by police officers during a raid on his home. As his voice cuts out, Franklin James Fisher wails in over a skittering beat. It's the perfect start to an album full of anger, injustice and despair.
More victims of police brutality are recognised later in the album. 'Cleveland', underpinned by choral strains, references the shooting of 12-year-old Tamir Rice by a Cleveland police officer and Sandra Bland, who was found hanged in a Texas jail cell after being arrested after being pulled over for failing to signal she was changing lane three days earlier. Midway through, a bloodcurdling scream pierces through the track, cementing its frightening power.
'The Underside Of Power' is heavy going, but completely, necessarily so. Sometimes Algiers' fury erupts in ways that are less unsparing, though. On the title track, Franklin's voice is just as full of feeling, but the music that runs beneath him is a soulful groove. It's not hard to imagine him dancing along, getting his rage out via his feet as well as his throat. It's brilliant proof that there's more than one way to be angry, and a song that, like the rest of the album, will leave you torn between tears and dancing.
More like this