Glastonbury 2017
Royal Blood make a headliner claim at Glastonbury 2017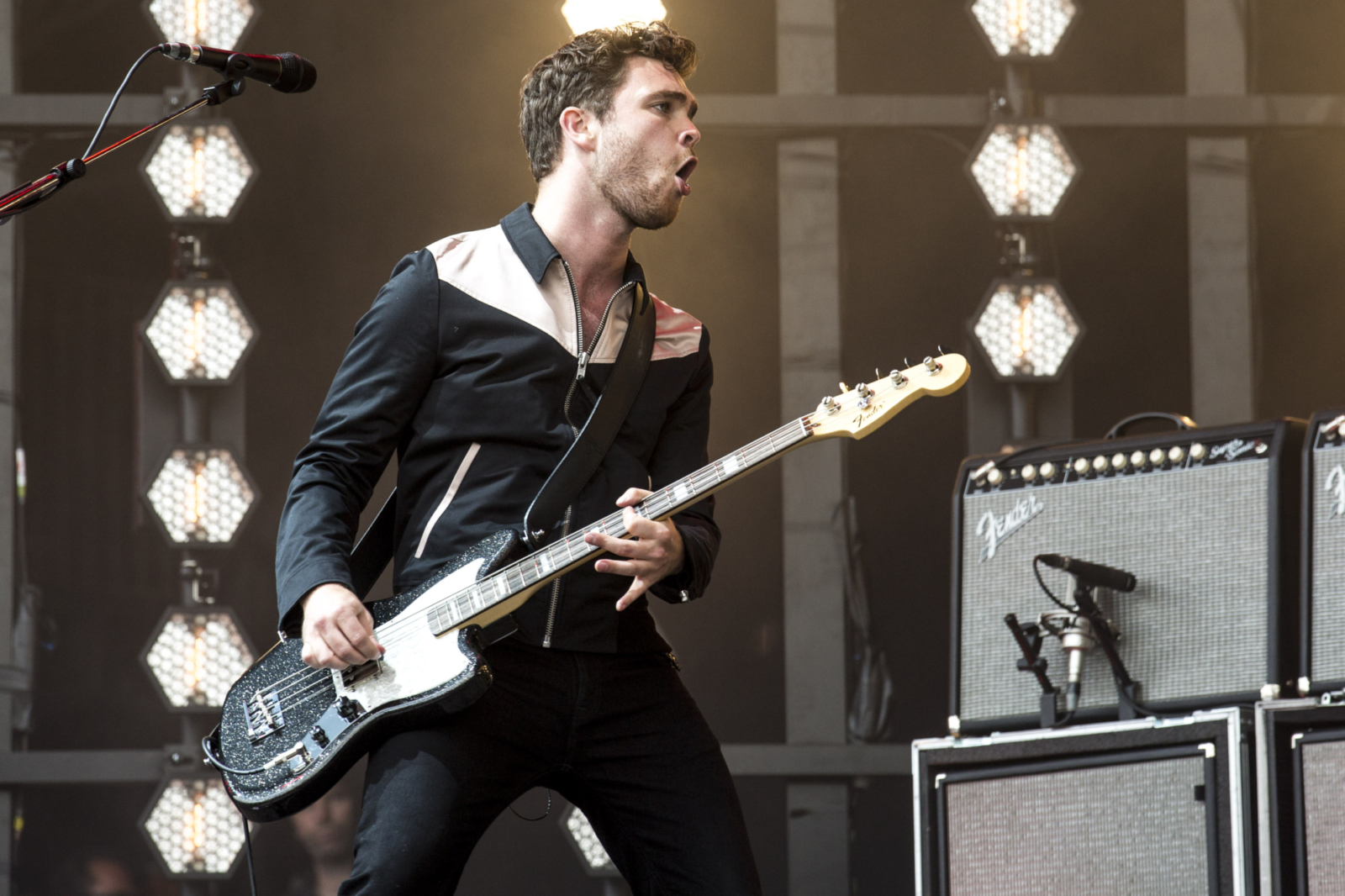 Photo: Emma Swann
DIY's June cover stars appear unfazed and supremely confident on the Pyramid Stage.
Royal Blood's rise to being one of the country's biggest new bands has been lightning fast and almost untraceable. Today though, on Glastonbury's Pyramid Stage, it really hits home. The confidence Mike Kerr and Ben Thatcher exude throughout the set feels like a band that have done this for decades, and will just continue to get bigger and more fearsome in the decades to come.
Dropping probably their biggest song, 'Little Monster', just minutes into the set indicates how confident a band play the Pyramid today, and though the pair are appreciative throughout their hour-long set, it's clear they're not even slightly fazed by such a reception. If it wasn't already clear that there was a celebratory atmosphere in the air - what with their latest album hitting the top spot today - the band proceed to crack open a bottle of bubbly all over the crowd. Lovely boys.
Sitting third from top on the Pyramid Stage today, it wouldn't be wise to bet against Royal Blood reaching the very pinnacle at Glastonbury in years to come.
Want more DIY at Glastonbury japes? Head here to listen to our onsite podcasts with Metronomy, George Ezra, Marika Hackman, Circa Waves and more!