Frank Carter & The Rattlesnakes take Glastonbury 2017 out of its comfort zone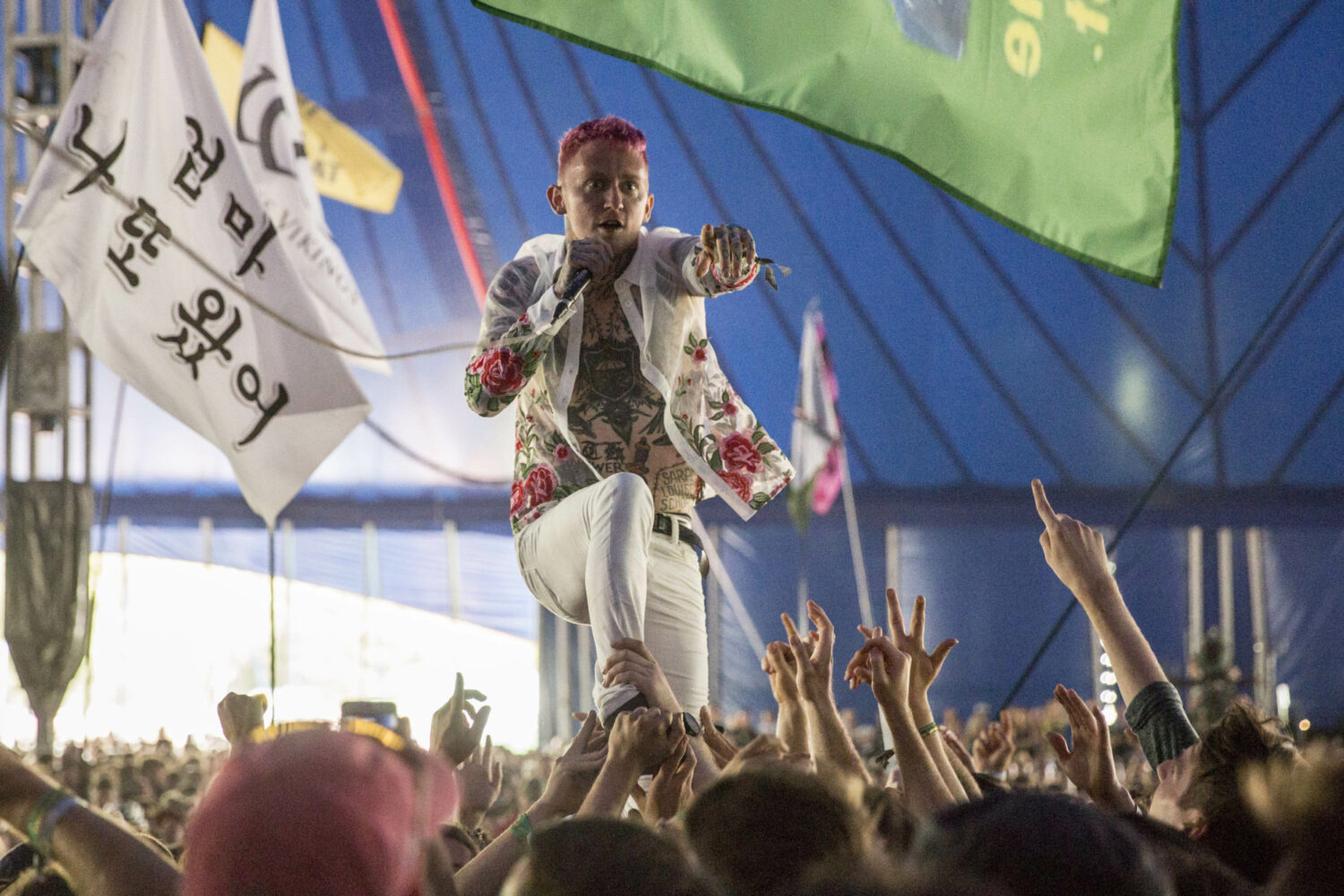 Carter's John Peel Stage set feels like a truly special moment
Frank Carter couldn't have wished for a better slot than the mid-afternoon billing that he arrives to for his inaugural slot at Worthy Farm. Not only is the former Gallows man on the legendary John Peel stage, but he's on right before the most hotly anticipated TBC set of the weekend (spoiler alert: it's The Killers). As such, the crowd is twenty deep outside the tent, and buzzing with energy inside it.
Carter, predictably, takes this opportunity by the scruff of the neck and puts in a truly heroic performance. Declaring that it's been a lifelong dream of his to play the festival, there's a vital energy about everything the singer does today.
Inviting (only) women to crowdsurf during 'Devil Inside Me', Carter's impassioned speech about keeping women safe at concerts is met by both cheers and sighs of relief for such things being acknowledged. "I'm sorry it took me so long", Carter returns.
Before thrashing through 'Devil Inside Me' and the closing 'I Hate You', he vows to chop the head clean off of any man who tries to crowdsurf - "we'll have barbecue dickheads for weeks!"
Catchy, funny, brutally heavy and vitally important, Frank Carter made his first Glastonbury count and gave the waiting masses a new hero. Killers who?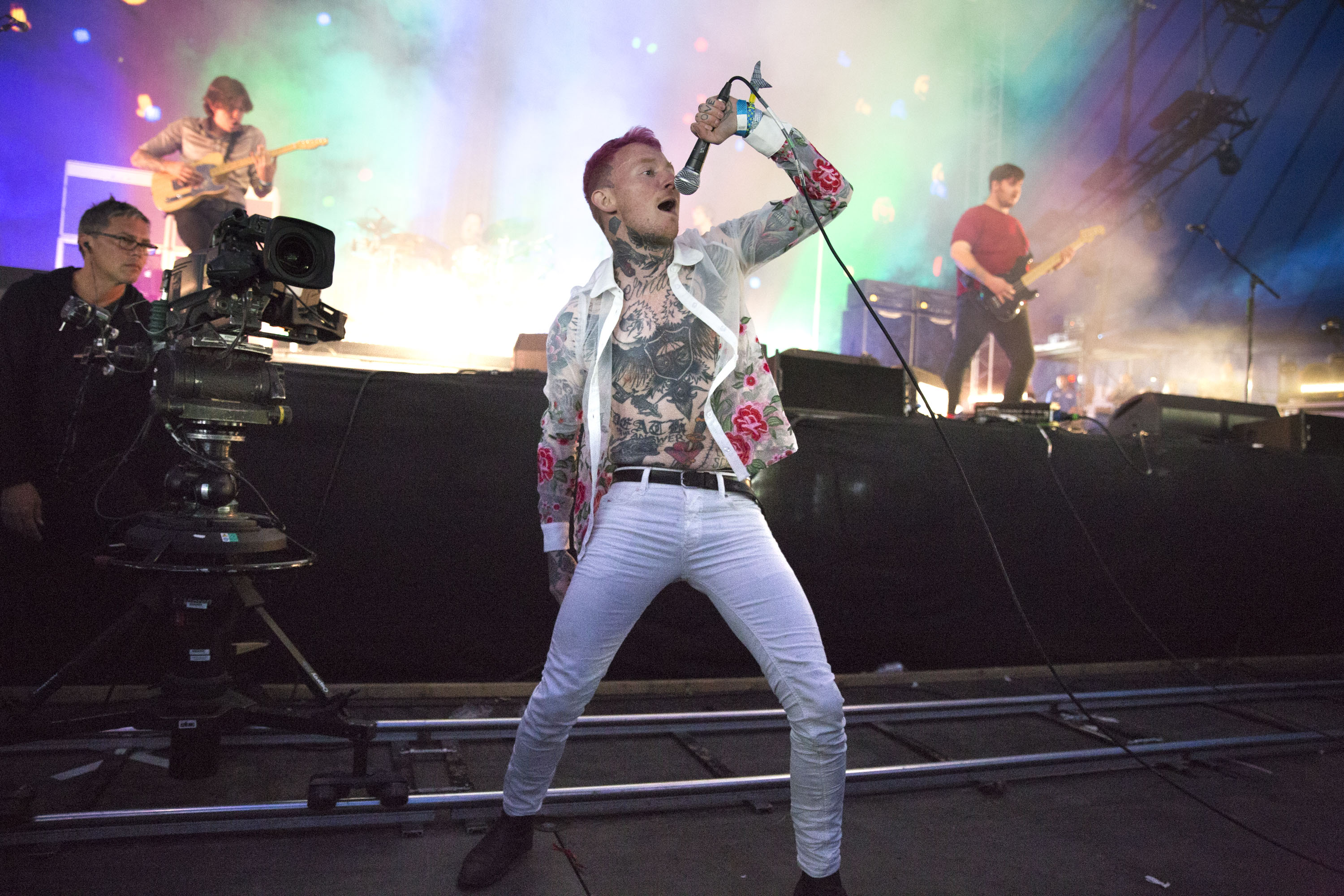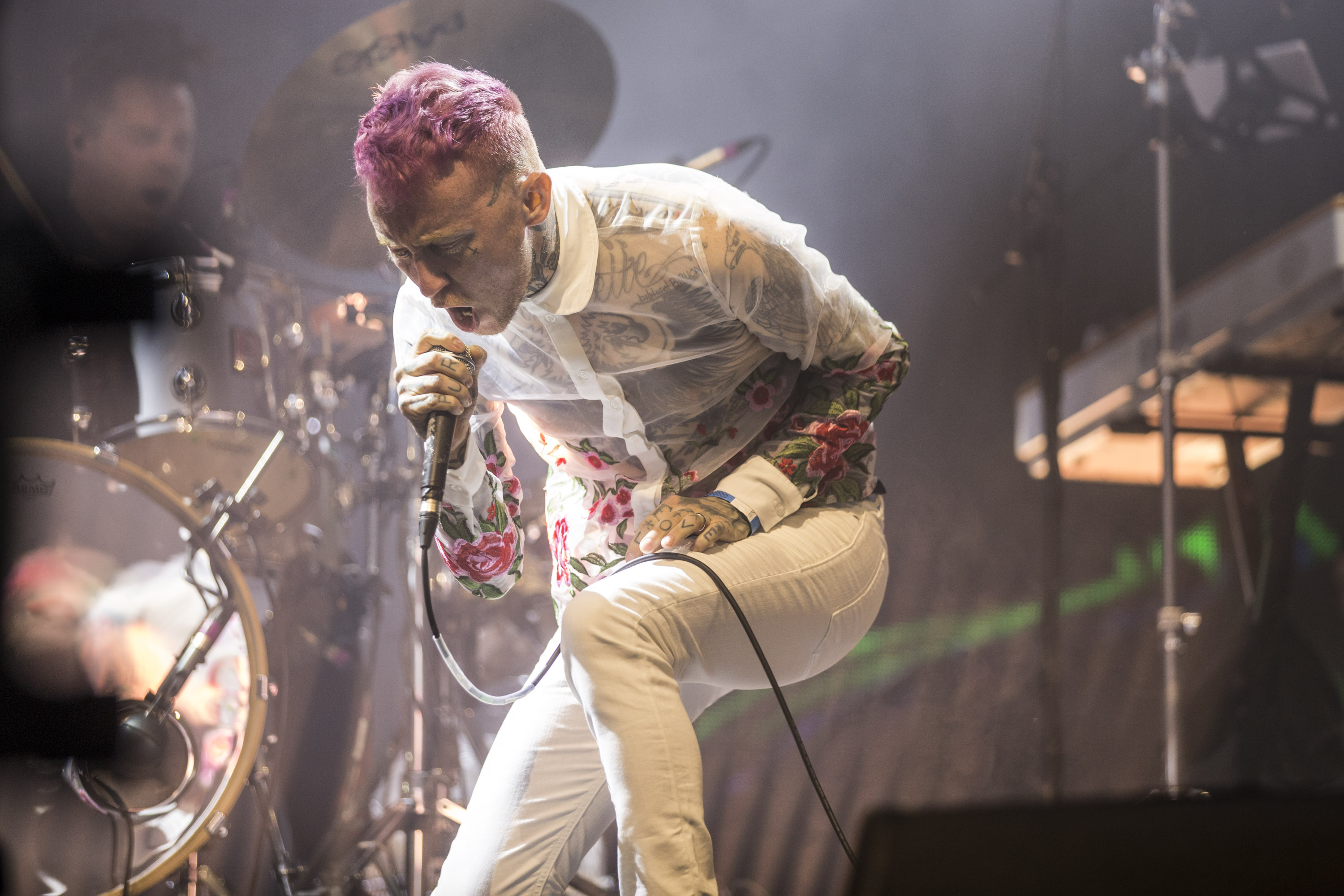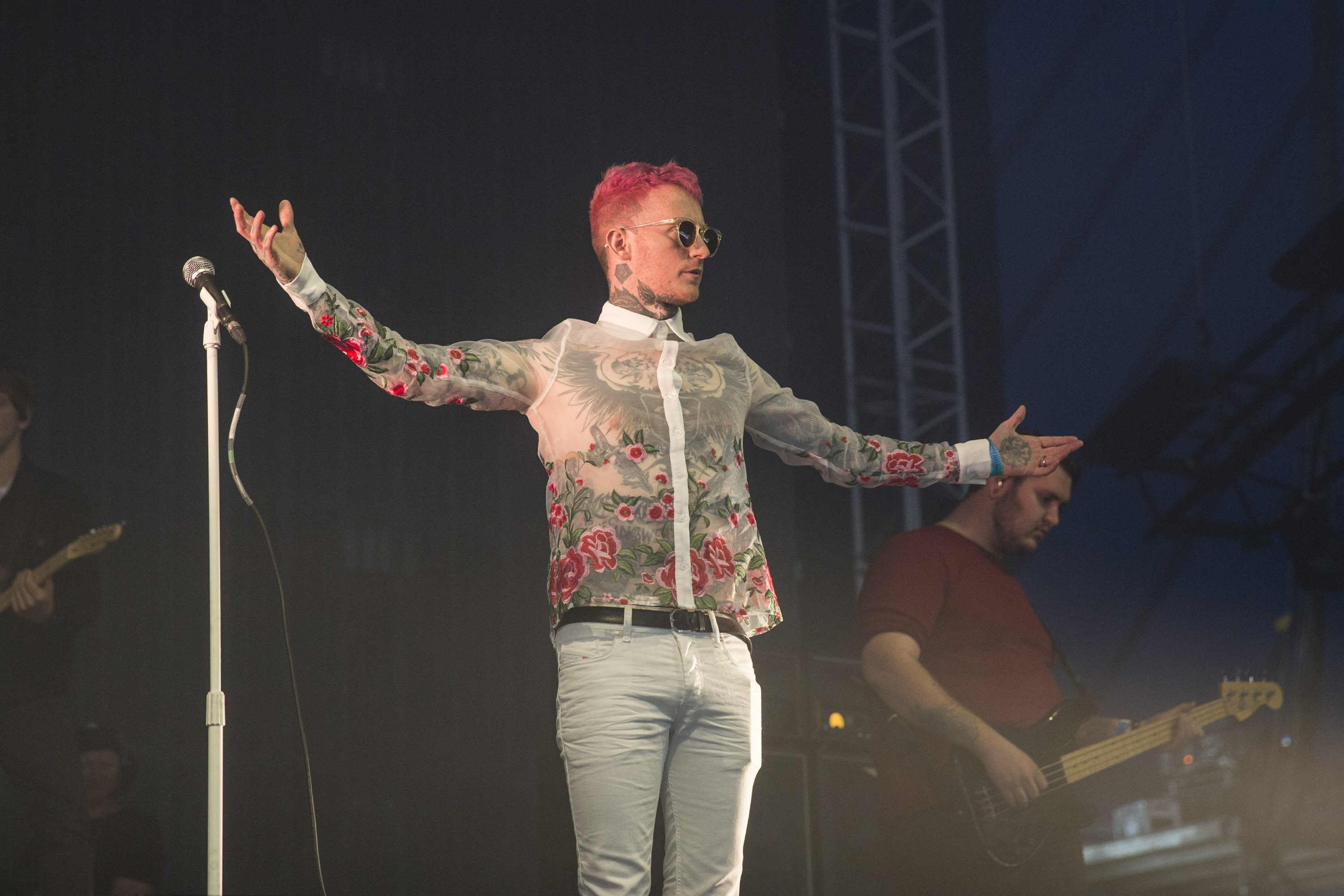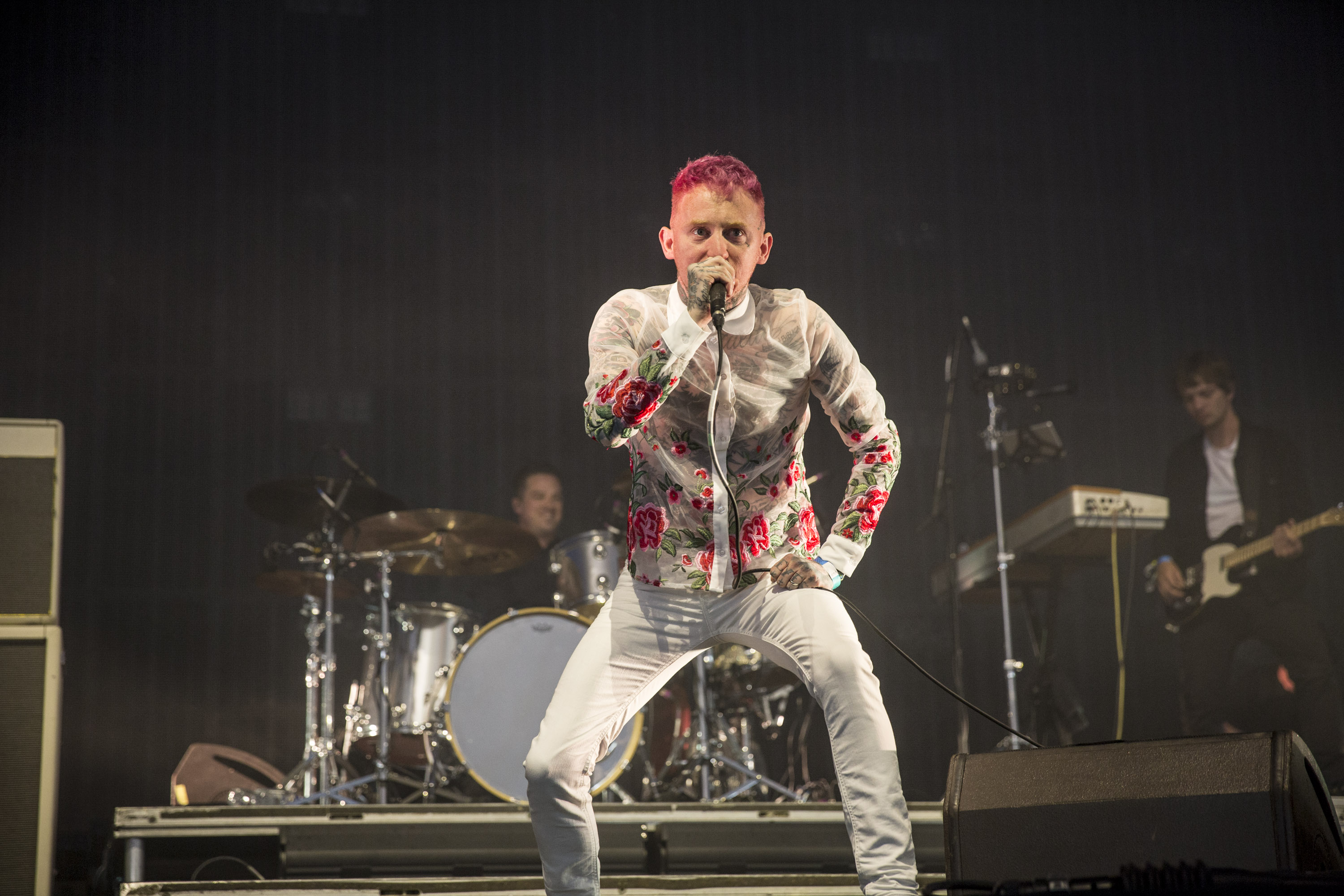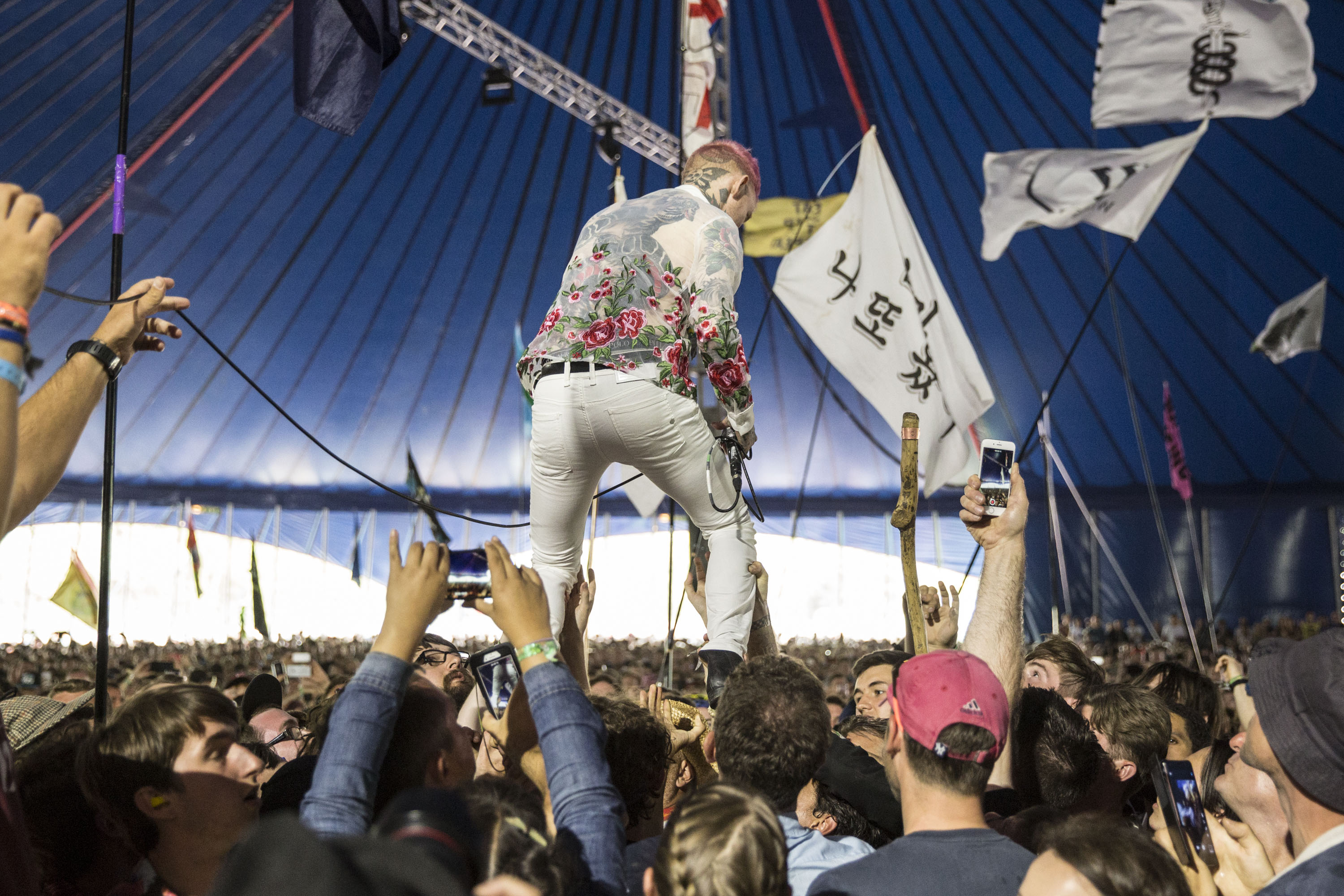 Want more Frank? Listen to our onsite podcast with the man himself at Glastonbury 2017 below!