Just… yes
All hail The Killers' 'The Man': The Most Iconic Video of the Year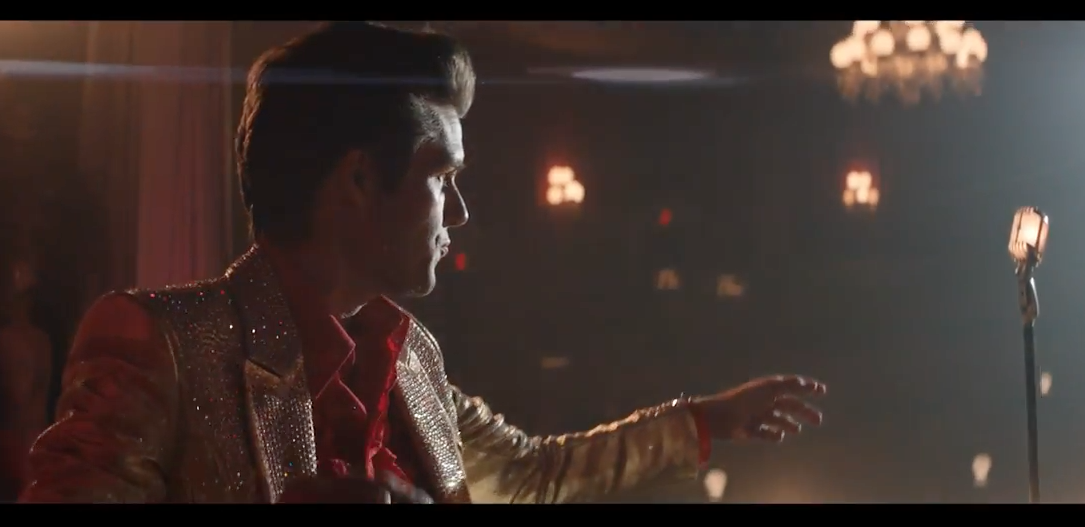 It's 2pm on a Wednesday. The very definition of mid-week. The centre point of 'slump day'. You've already had your lunch and you're wondering if a few beers later might make Thursday better or worse.
And then it arrives: a thing so immediately iconic that the whole DIY office has quite literally sat around shrieking for the last thirty minutes, trading screenshots of its finest moments. It is the video for The Killers' 'The Man'. It is 4:26 minutes of perfection. Is it better than 'Thriller'? Honestly, at this moment, who can really say.
Who's the man? Brandon's the man. Brandon. Flowers. Is. The. Man.

0m 24s
There are at least four absolutely flawless looks in this vid. Like his own
one-man Vegas Village People, we've got The Cowboy, The Mechanic, The
Casino Don and The Showman, all coming together in one gloriously fabulous package. If Wolf of Wall Street Leo DiCaprio and Great Gatsby Leo DiCaprio fused into one person, he would have approximately one tenth the charm of Brandon Flowers walking into this room of obnoxiously attractive people.
0m 46s
Wifebeater vests are not known for their sexual allure. More likely to be sported by Cletus from The Simpsons, also-ran members of a 90s
boyband or that grubby bloke down that road sitting on the bench with
a brown paper bag of Special Brew, our man Marlon Brando Flowers (amirite?) instead is making it WERK. He is not just The Man
but The Man Your Mum Warned You About - shootin' guns, pumpin' iron and stealin' your woman just cos he can.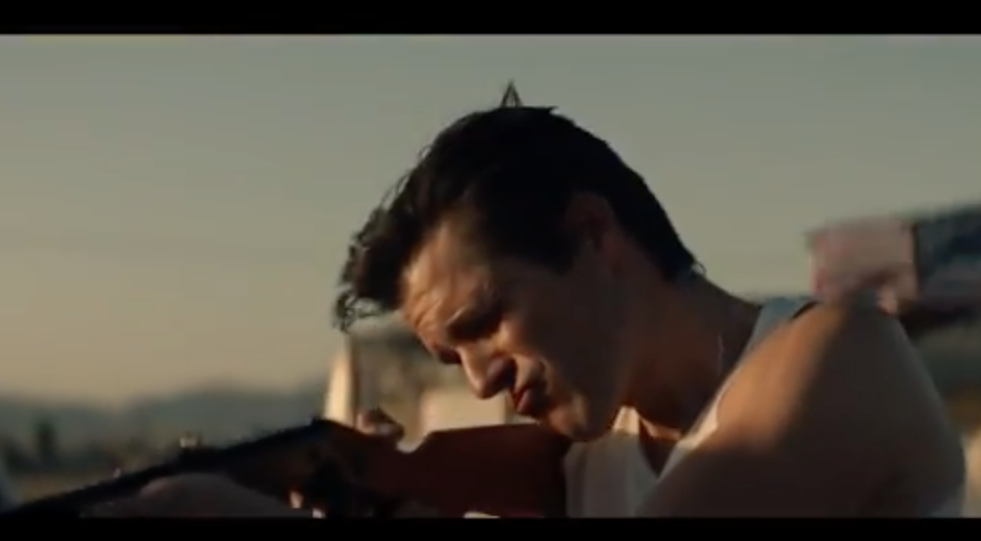 1m 06s
The gun show has rolled into town guys, and it is packing a lot more than you might have guessed under a lifetime of sparkly blazers.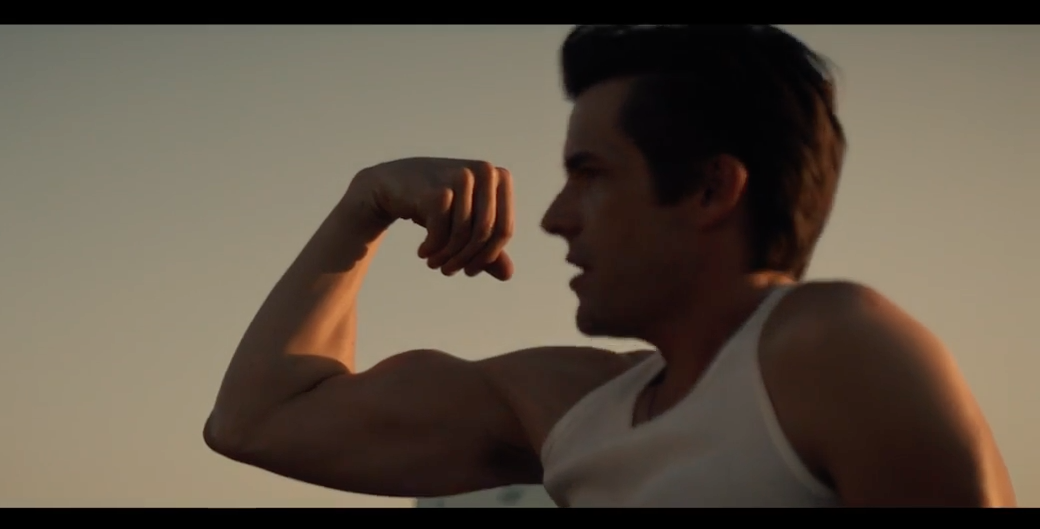 1m 24s
We already know Vegas Brandon. Vegas Brandon's been doing the rounds for years now. But gold-suited Vegas Brandon, being revealed from behind a troupe of burlesque dancers, channelling Robbie Williams in the 'Millennium' video is everything.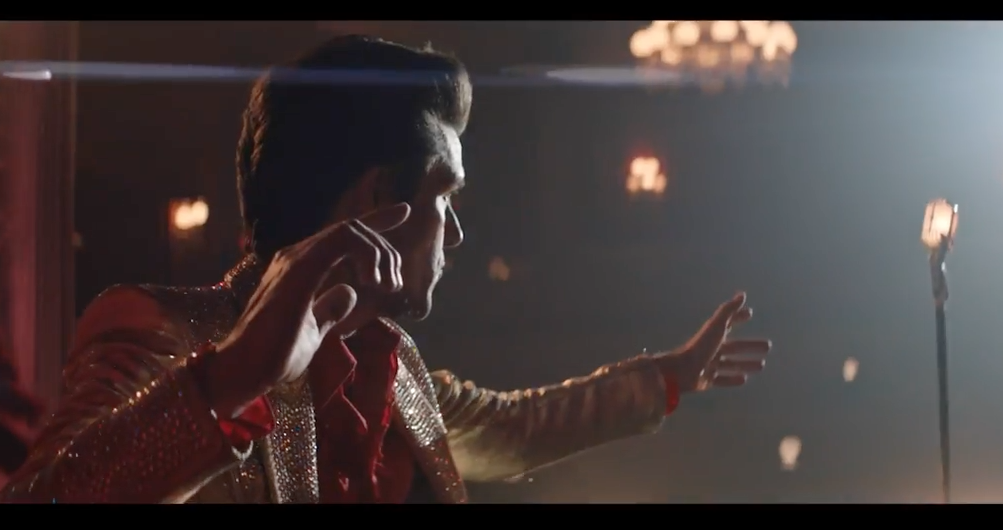 1m 47s
Hello, 2017 merch line. We'll have ten of everything, please.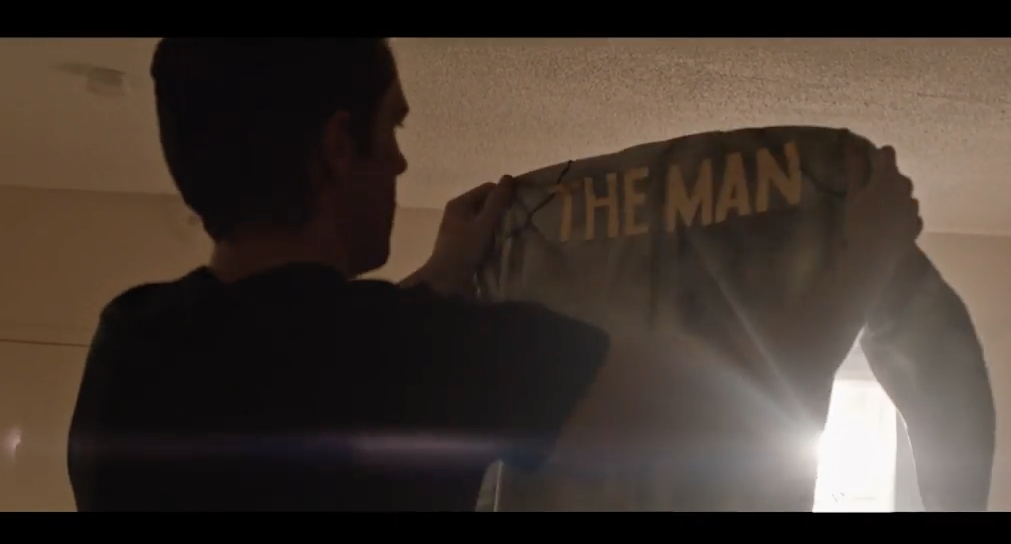 2m 40s
There's a reason why things like 'Olly Murs falling down the stairs' and
Jesy from Little Mix's unfathomable, timeless attempt at a Jamaican accent are brilliant. It's not because we're just a heartfelt, cruel island of humans pointing and laughing in the face of people making an effort. No. It's because it's nice when famous people do the silly things that you do everyday too. We have all fallen down the stairs at some point. We have all said "Balegdah" by mistake. So when Brandon grins a cheeky grin and tells his helmet-hat thing that "he's the man", like an endearing pre-interview pep talk in the mirror that your colleague accidentally catches sight of, then for one brief second he is one of us.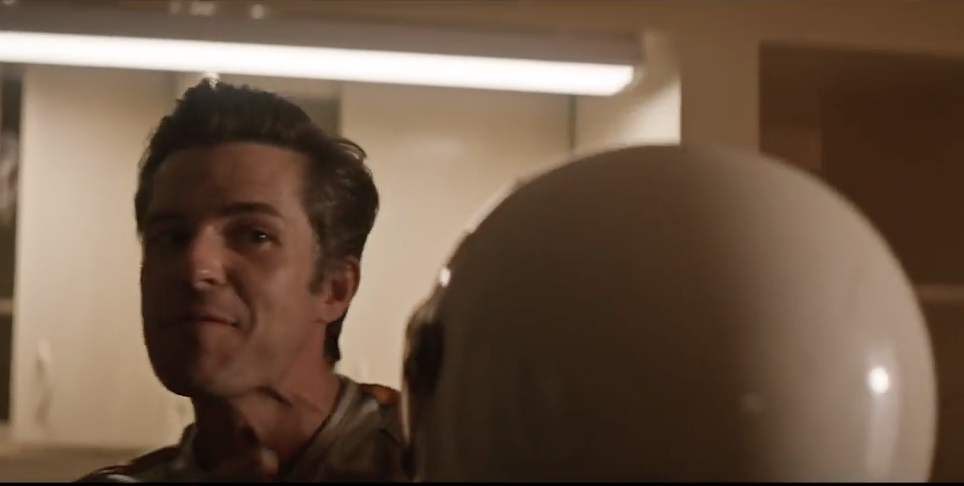 3m 53s
It ends with all the Brandons getting outfoxed - ditched by the beauties, turfed out the club, picking up their gold suits and putting them back in the locker. Is he still The Man or is he just A Man? Is this just a pop video or is it a deep, ruminating question on the nature of human aspiration and failure? Has he lost it all or is there not a bit of all of us that is permanently being escorted out of a place that we clearly don't belong, dressed in a ludicrous outfit, having lost all of our worldly possessions? These are the questions. 'The Man' is the answer.