Islnds in the stream:
Ratboys are now streaming their new album 'GN' in full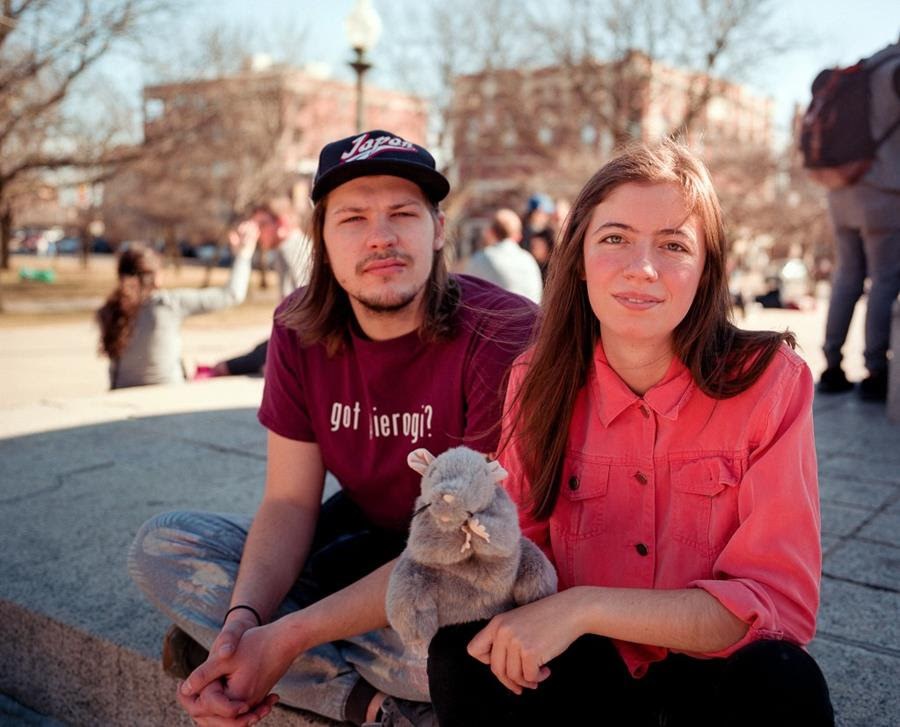 The Chicago group's LP comes out this Friday!
This Friday Chicago's Julia Steiner and Dave Sagan, aka Ratboys, are releasing their new album 'GN' (short for 'Good Night'). But you can hear the whole thing right now on their website!
Drawing influence from a variety of genres and artists – including everyone from Sheryl Crow to Kim Deal and Jenny Lewis – 'GN' finds that sweet spot between emo, alt-rock, country and Americana. Featuring the previously released singles 'Westside' and 'Elvis In The Freezer' (a touching ode to a deceased pet), expect a lot of dreamy vocals, lo-fi, woozy guitar melodies and some riffs to boot!
In a statement, Julia and Dave said: "We had the best time holing up at Atlas Studios here in Chicago recording these songs back in January, and it feels wonderful to finally set them free into the big wide world".
They continued: "My sister Molly drew me chilling on a magic carpet for the cover, and Dave drew those classic GN rope letters. Dave also drew a special 'alternate cover' that was just too cool not to include, so we snuck it into the vinyl packaging as a special gatefold design. It's far out!"
Listen to 'GN' in full here.