Rejoice!
The Horrors have announced new album 'V'!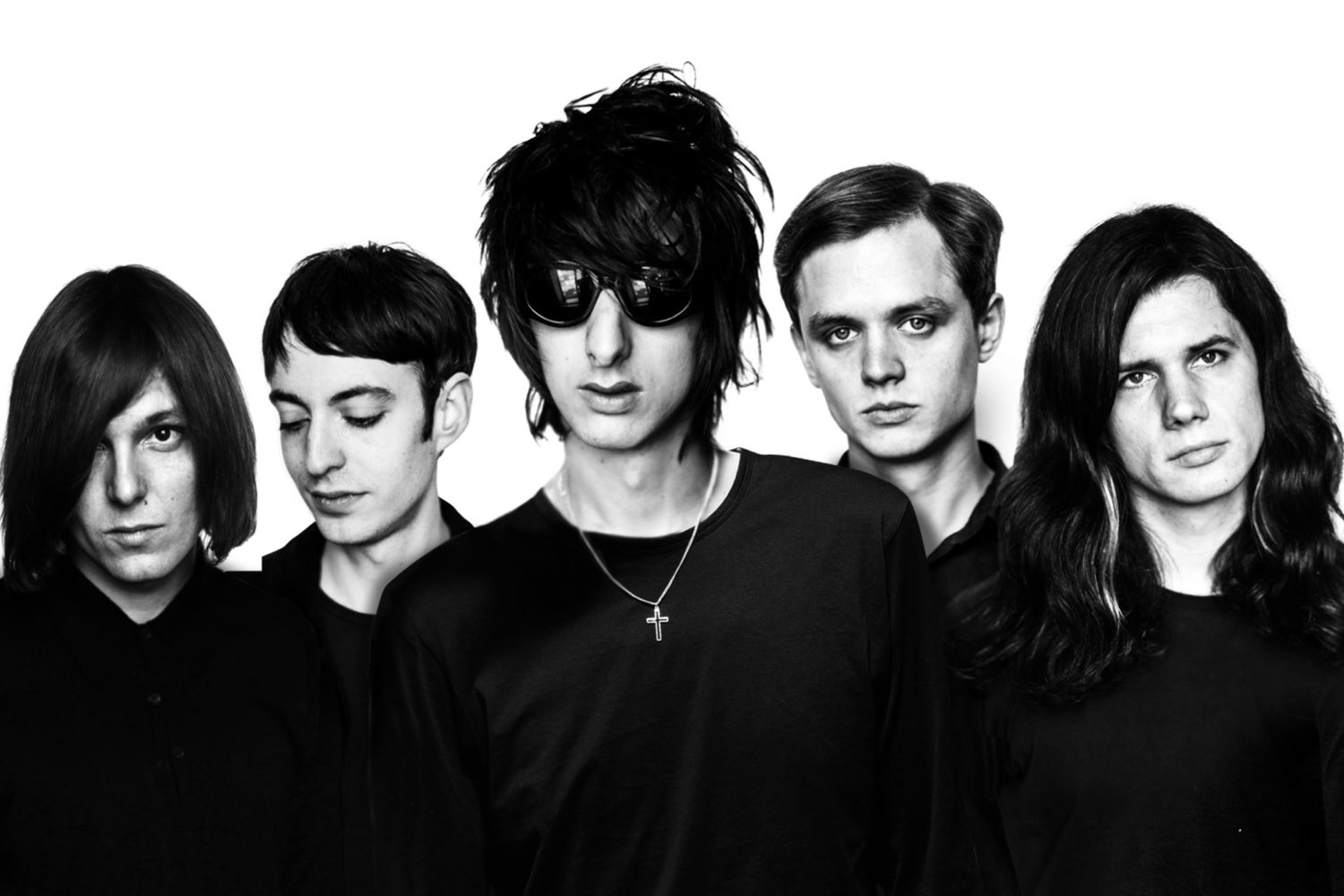 They've also got a UK tour in the works!
Rejoice! A couple of weeks after sharing their industrial track 'Machine', The Horrors have announced their brand new album!
'V' will be out on 22nd September. It's set to feature a wide variety of genres, from dance and trance to 80s pop. As reported by NME, Faris Badwan said: "It's a risk but life isn't much fun without risk. It's the antithesis of being creative if you know what you're going to be doing all the time". See the tracklisting for 'V' below.
01 Hologram
02 Press Enter To Exit
03 Machine
04 Ghost
05 Two Way Mirror
06 Weighed Down
07 World Below
08 Gathering
09 It's A Good Life
10 Something To Remember Me By

As well as sharing details of the new album, The Horrors have also announced a UK and Irish tour! They'll be heading off around the countries in October, kicking off in Belfast and ending in London, taking in Glasgow, Newcastle, Leeds, Birmingham, Bristol and more along the way. Tickets for the dates go on sale from 10am on Friday 30th June.
Revisit 'Machine' and see all of The Horrors' upcoming UK tour dates below.
JULY
11 London, Omeara
OCTOBER
16 Belfast, Mandela Hall
17 Dublin, Tivoli
19 Glasgow, QMU
20 Newcastle, University
21 Leeds, University
22 Liverpool, O2 Academy
24 Birmingham, O2 Institute
25 Bristol, Bierkeller
26 Cambridge, Junction
28 Barighton, ACCA
29 London, KOKO
The Horrors will play Latitude (13th-16th July), where DIY is an official media partner. Tickets are on sale now. Visit diymag.com/presents for more information.

Get your copy of the latest issue