Listen:
Liars announce new album 'TFCF'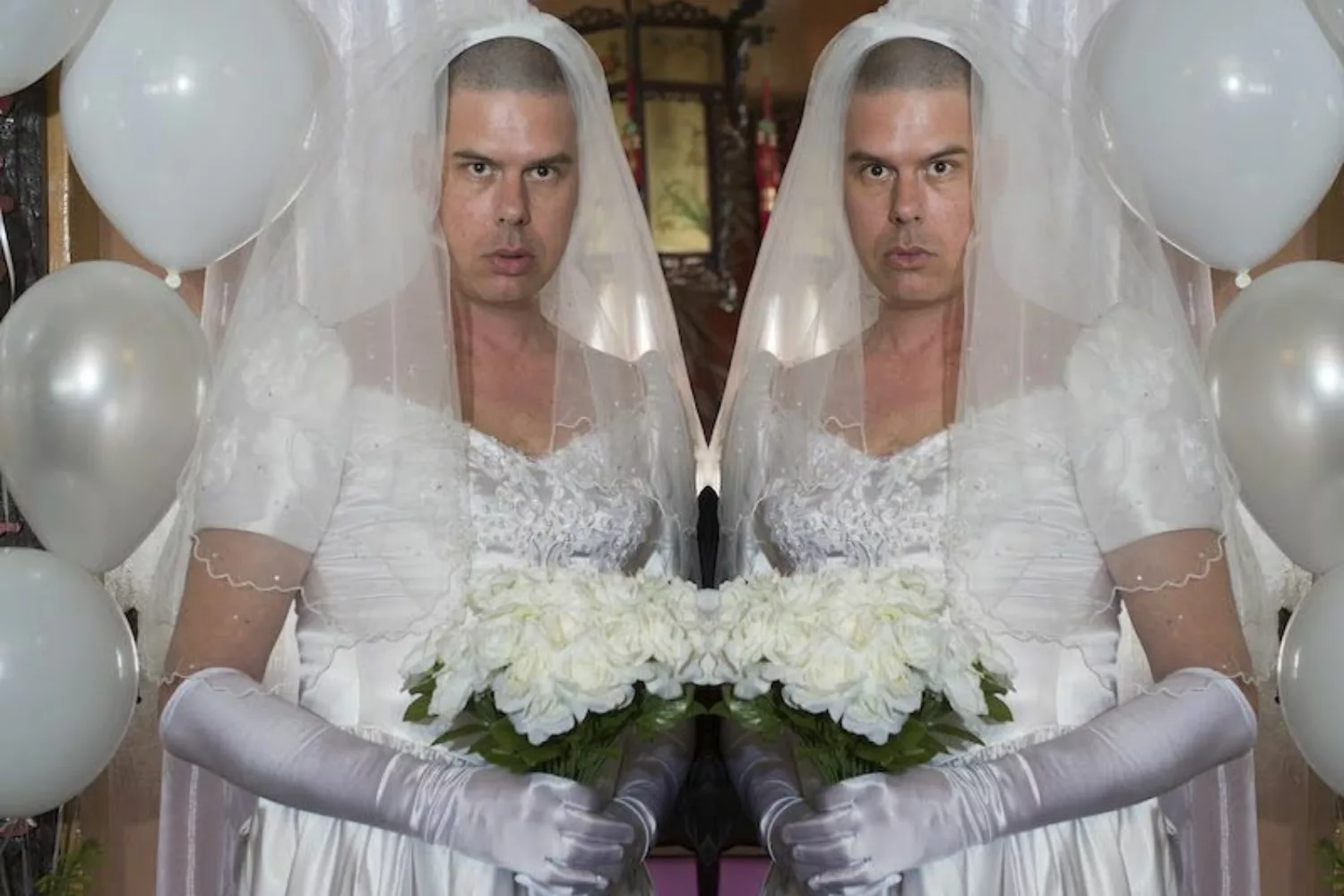 Andrew Angus has also shared new track 'Cred Woes' and details of a huge tour.
After hinting at some new music through cryptic messages a little while back, Liars have announced details of their upcoming new album.
'TFCF' (which stands for 'Theme From Crying Fountain') will be out on 25th August and it'll be both their first album since 'Mess' and since Aaron Hemphill left the band. Angus Andrew is now the sole member, and he decamped to a remote part of the Australian bush to create what promises to be a very different album to what they'd attempted before.
Speaking of the process of recording the album, Angus said: "A lot of the sounds I was working on were samples, they lived inside my computer, but I still wanted to have a connection with everything around me. So everything I was recording was in context of the world outside the studio… Sometimes I'd have my headphones on, just listening to the bush, and a bird would fly up and scream into the microphone. The truth is, even in New York or LA, I was still pretty isolated. Here, there are no other people around, but I feel much more connected to the environment around me than in a big city". See the tracklisting below.
01. The Grand Delusional
02. Cliché Suite
03. Staring At Zero
04. No Help Pamphlet
05. Face To Face With My Face
06. Emblems Of Another Story
07. No Tree No Branch
08. Cred Woes
09. Coins In My Caged Fist
10. Ripe Ripe Rot
11. Crying Fountain
As well as sharing details of the album, Liars have also shared its first proper single 'Cred Woes', as well as a large string of tour dates across the world. As well as playing at Visions Festival in August, Andrew will return to the UK in October and November to play Manchester, Bristol, and Glasgow. See all of the upcoming dates here.
Listen to 'Cred Woes' and take a peek at Liars' upcoming UK tour dates below.
AUGUST
05 London, Visions Festival
OCTOBER
28 Manchester, Victoria Warehouse
30 Bristol, Colston Hall
NOVEMBER
01 Glasgow, Art School

Get your copy of the latest issue