Album Review
Wesley Gonzalez - Excellent Musician
4 Stars
A gloriously singular solo debut from an artist whose personality shines through at every opportunity.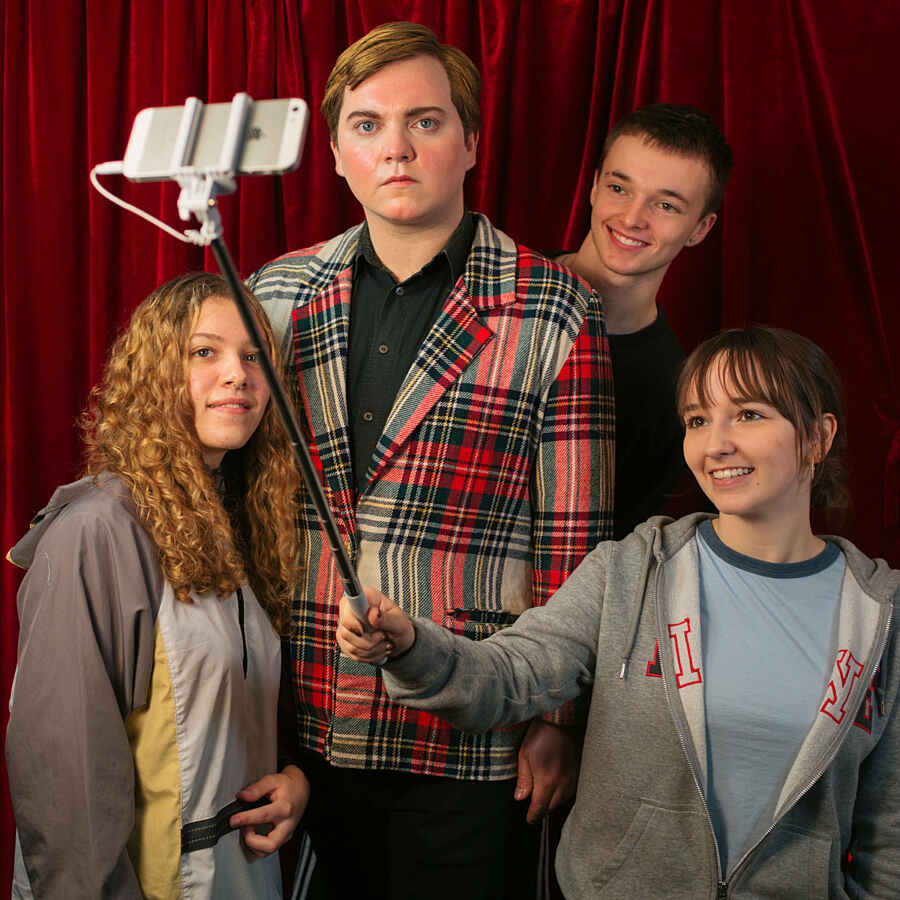 If the purposefully wonky, working men's club chintz of Wesley Gonzalez's entirely guitar-shunning debut is sonically a leap away from the rough'n'raw DIY roots of his former outfit Let's Wrestle, then the wilful outsider behind both projects remains the same. Whether waxing lyrical about libraries and charity shops on LW's King Crimson-referencing 2008 debut LP 'In The Court Of The Wrestling Let's', or opening a track with the phrase "When did you start living life as a cunt?" - as he does here on 'Just The Same' - Gonzalez is the kind of witty misanthrope who's two parts Mark E. Smith, two parts Jarvis Cocker, straddling the bitter bastard-dom of the former and the deadpan playfulness of the latter in one wonderfully singular package. The record's title, 'Excellent Musician', could be a boast or a piss take. It's probably both.
Tumbling along on the kind of skronky keyboard lines that feel like being hurled around on a particularly rickety fairground ride, it's an album that wears its idiosyncrasies on its sleeve – from the saxophones honks to of 'Not That Kind of Guy' to previous single 'I Spoke To Euan"s lurching song structure. However, much like 80s cult favourites XTC (who Gonzalez almost certainly owes a knowing debt to), underneath the eccentricities, there's an audible pop nouse.
'I Am A Telescope' is a paranoid ode to new love that sets crippling self-doubt ("I'm scared of hope/ I'm scared of change/ I'm scared of life/ I'm scared of my second name") over an earworm melody you'll be humming for days after. 'Just A Piece Of Mind' might find Gonzalez stream-of-consciousness rambling in its verses and railing against a frenemy who "treats [him] like [they've] never met before", but its plink-plonk keyboards are classic as they come. 'Cake On Your Birthday', meanwhile, is a ballad from a bygone era – take away the lyrics about wringing necks, and you could be listening to a theme tune from an 80s sitcom.
Together, the whole thing wrings with a wry sense of humour, but it's no joke. Where papier mache-headed maverick Frank Sidebottom was a genuine anarchist, channelling his strange vision through the medium of gold lametta curtains and an aesthetic that would very much confuse your nan, so Wes channels the vibe of the working men's club compere, pint in one hand, mic clutched in the other, always just half a stout away from snapping. It's a gloriously singular solo debut, secretly riddled with hooks, from an artist whose personality shines through at every opportunity.