Live Review
Radiohead bring mammoth headline set to day two of Rock Werchter 2017
Royal Blood, James Blake, Dua Lipa and more also joined Yorke and co in Belgium.
Slowdive aren't built for main stages - or daylight, really - so their opening set on the second day of this year's Rock Werchter is slow to start. The band's excellent new, self-titled album has thrust them from being simply a reunion spectacle to one of the best resurgent bands in the country. 'Star Roving' is a probing beast, while cuts from classic 1993 LP 'Souvlaki' get a predictably superior response, despite the sober hour of the day.
Over in the Klub C tent, one of two cavernous arena-like structures that join the main stage at the festival park, Maggie Rogers receives the reception that greets her pretty much everywhere she treads at the moment. There's a vibrant enthusiasm that's echoed from both crowd and stage, and with sold-out shows stretching out in front of her to the end of the year, there really is no stopping the youngster at the moment. Except when a malfunctioning guitar sends a shuddering blast of noise through the speakers and gives everyone in attendance the fright of their lives, though. Oh, and then it happened again. Such obstacles don't seem to phase Maggie though, and she continues to batter her way through a huge 'On + Off' to rapturous applause.
Future Islands, meanwhile, crack on through their marathon of European festivals this summer, with Samuel T Herring in a predictably jovial (and of course dancey) mood. After them, back in Klub C - the two tent stages have staggered line-ups, with a huge screen and bleachers in between the stages for the quite frequent situation of the tents being too busy to actually get in - is French pop star JAIN.
Crafting political but unashamedly party-starting pop, it's one of the best-received sets of the whole weekend. The Paris-based singer has already played SXSW this year, and it wouldn't be a stretch to expect her to follow Christine & The Queens out of France and into stardom. She's reminiscent of Grimes in the way she bounds across the stage with limitless energy, but the music is more suited for a disco. Biggest hit 'Come' and pretty much every cut from debut album 'Zanaka' demand a frighteningly big singalong, and there's a party atmosphere created in the tent that hasn't been replicated across the festival so far. There's an unbelievable amount of potential here, and it's time we caught on.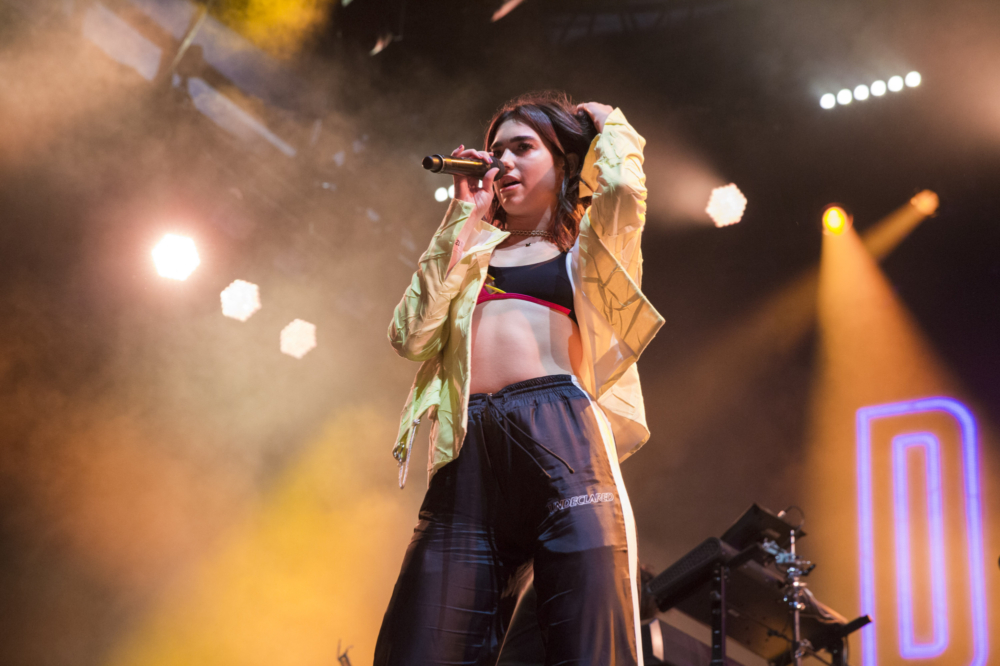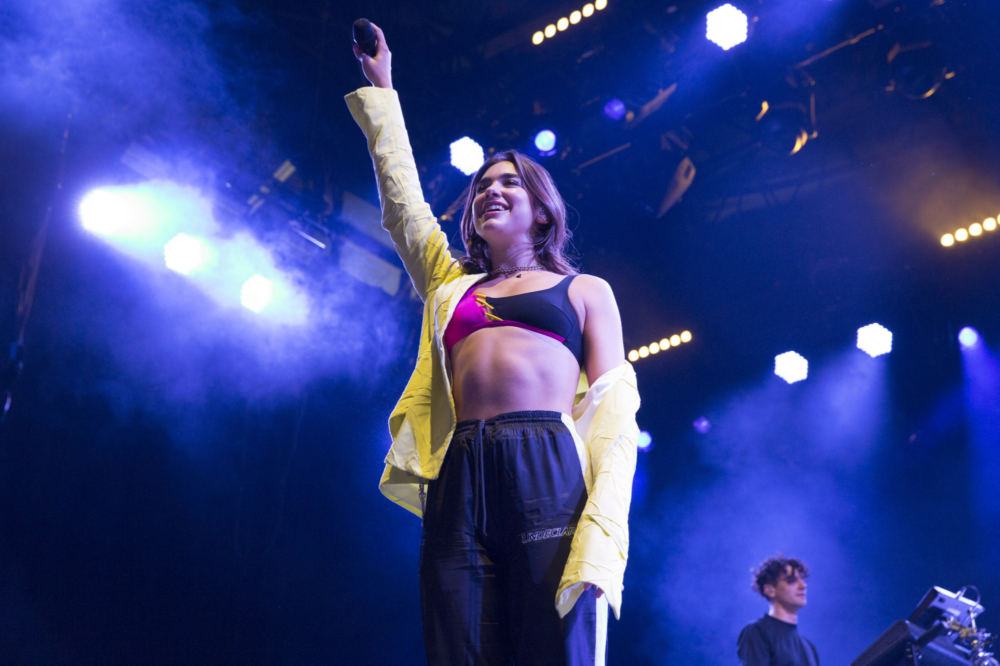 Belgium has certainly had no trouble catching onto Royal Blood and Dua Lipa though, who play a clashing pair of sets to absolutely rammed crowds. Dua Lipa is in a Klub C tent that's so busy that the entrances at the back of the arena are closed off by iron gates - she's an absolute superstar here. When 'Hotter Than Hell' opens the set, the screams start, and they don't stop until 'Be The One' closes it. Dua Lipa's surely on the way to being a worldwide phenomenon; in Belgium, she's already there.
Royal Blood, meanwhile, are similarly adored in these parts. They're also growing more comfortable and bolshy with every next gig. Prowling the stage and sharing stories and jokes, Mike Kerr and Ben Thatcher are finally fitting into the outrageous rockstar roles their music commands and deserves, and the spectacle is all the better for it.
James Blake, who follows them on the main stage, has always shied away from such frivolities, and today is no different. The set is insular in the extreme, and it's only five minutes before the end of his hour-long set that Blake properly interacts with the crowd: "Oh sorry, I forgot you were there! I've been too busy looking down. That's when you know you're having fun…"
'Life Round Here' and 'Retrograde' are as affecting as ever, but there's little here to make a main stage crowd of waiting Radiohead fans turn their heads. A mid-set barrage of an extended 'Voyeur' into a new, similarly dancey track brings the set to life, and at its conclusion, Blake turns to the mic and smirks: "Poetry." It's a strange, loose set from Blake and his band, and sees a loss of focus since the release of last year's 'The Colour In Anything'.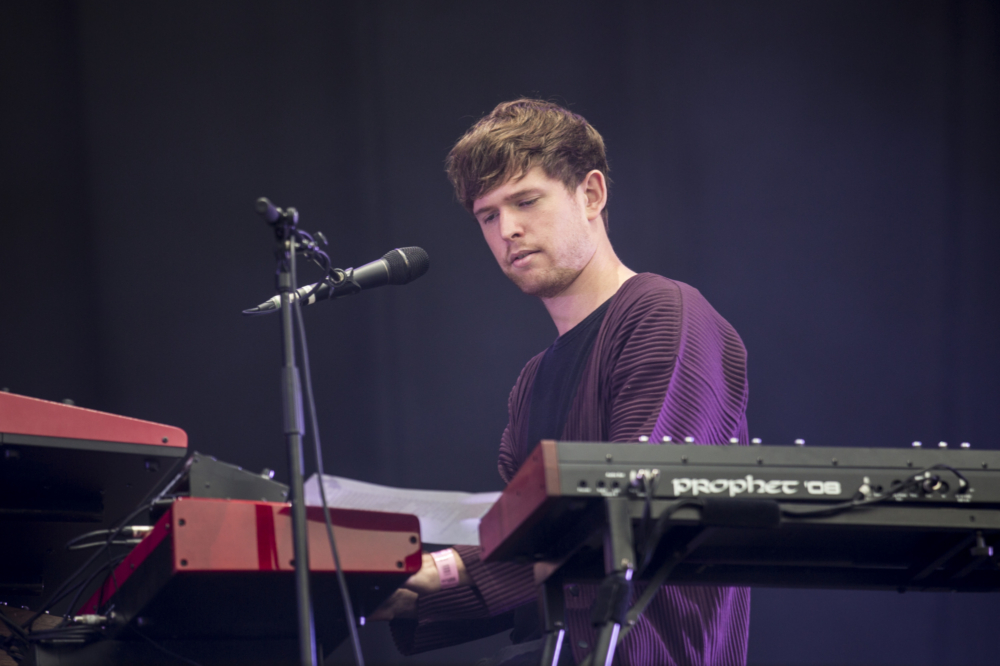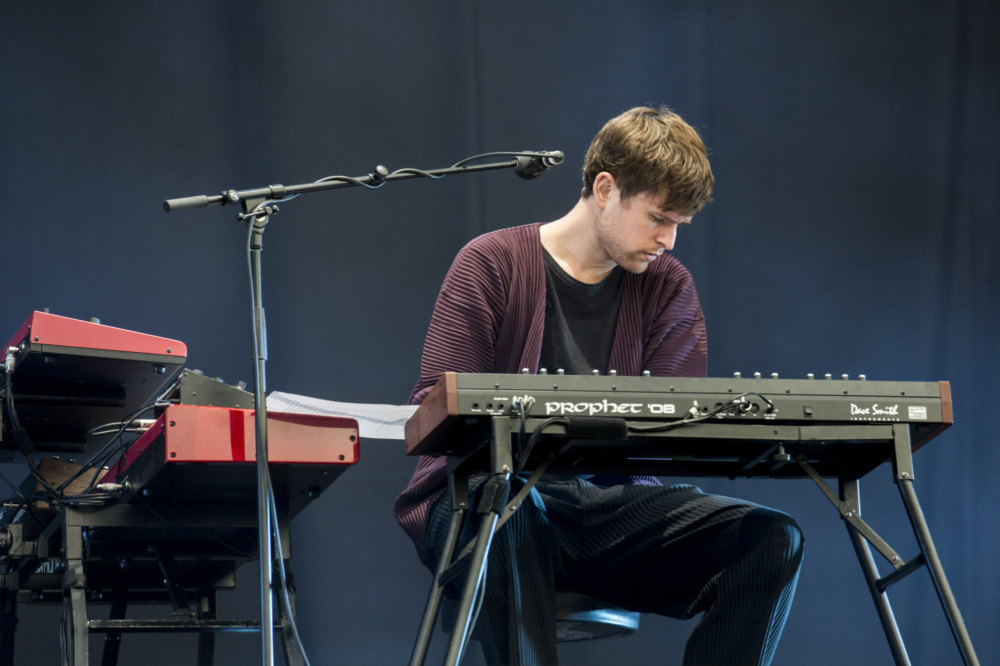 Tonight's headliners couldn't be more different. Fresh from a triumphant Glastonbury set and towards the end of a run of European festivals, Radiohead are perfectly in their groove, and tonight is seamless. Opening by to-ing and fro-ing between tracks from last year's 'A Moon Shaped Pool' and the now-20-year-old 'OK Computer', there's a freedom and a sharpness to the band tonight that's unwavering.
Playing for nearly the entirety of their allotted two-and-a-half hours, Thom Yorke is on quiet but confident form. When you can return for an encore that includes 'No Surprises', 'Paranoid Android', 'My Iron Lung' and 'Karma Police', though, why wouldn't you be confident. Probably one of the last shows Radiohead will play on the back of 'A Moon Shaped Pool', and therefore for a good few years, the set is a stunning reminder that they remain the most interesting guitar band in the world.
Photos: Emma Swann

Get your copy of the latest issue