DIY Presents:
Baby in Vain and Yassassin join Deap Vally's Fluffer Pit Party
The night comes to a secret Dalston ballroom next month.
Deap Vally are playing one of the new series of Fluffer Pit Parties for DIY, in association with Pistonhead Lager and Orange Amps, and we can now announce the stellar support bill for the 23rd August show.
Danish punks Baby in Vain and exciting London newcomers Yassassin will join Lindsey and Julie at a secret Dalston ballroom with a 360 stage next month for the second show in the series.
2017's Fluffer Pit Parties kick off on 22nd July with an all-dayer topped by capital letter fans PINS and JAWS. All the details on that are here. Deap Vally's show is then followed by gigs from Japandroids and Spring King in August and September respectively.
Grab one of the few tickets left for the Deap Vally Pit Party here, and view its amazing poster and full details of the other shows in the series below.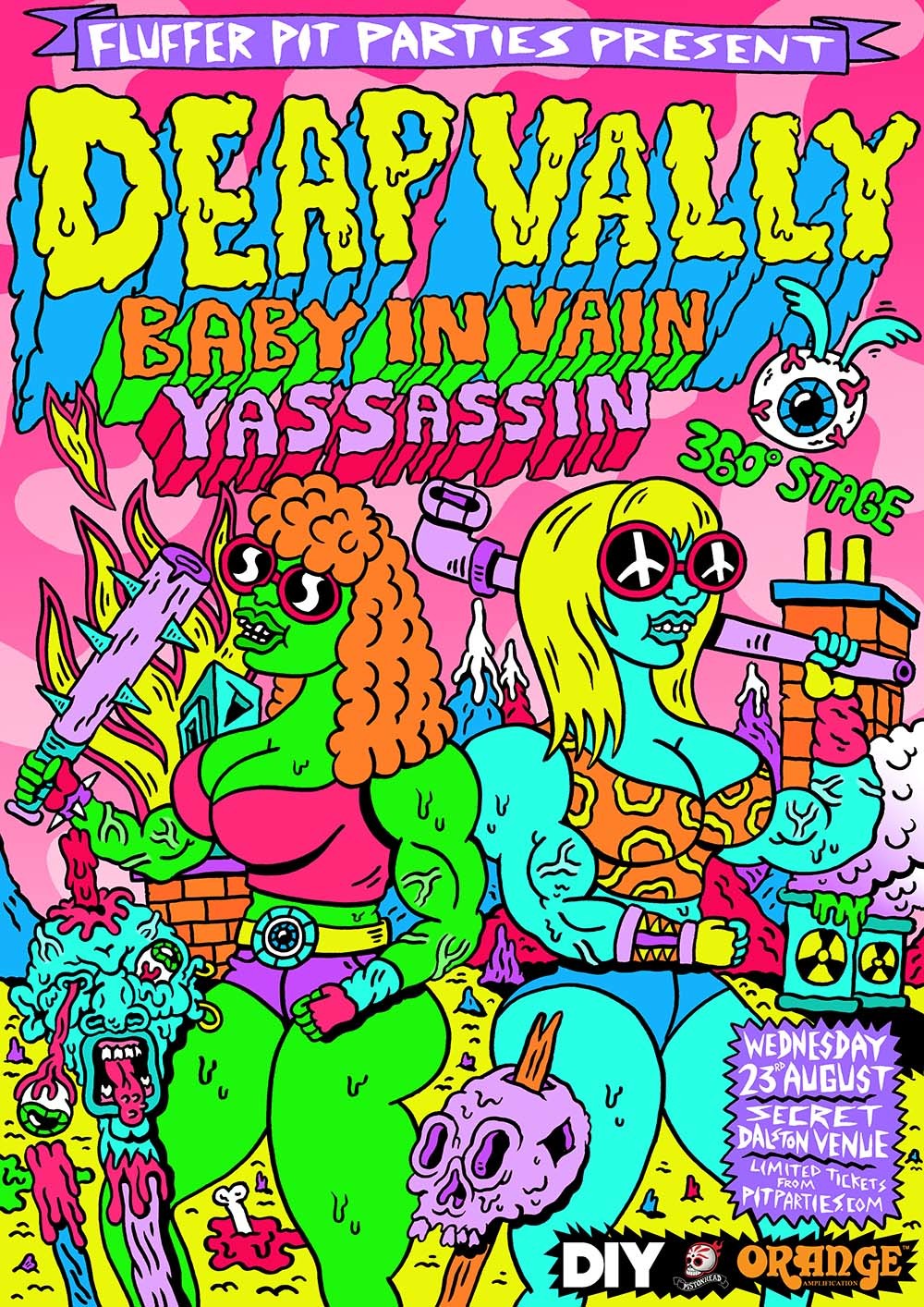 JULY
22 JAWS/PINS all-dayer (w/Spectres, Hey Collosus, Phobophobes, Atlas Wynd, Sweaty Palms, Bo Gritz, Human Pet)
AUGUST
23 Deap Vally (w/Baby in Vain, Yassassin)
30 Japandroids
SEPTEMBER
15 Spring King