Album Review
Lucy Rose - Something's Changing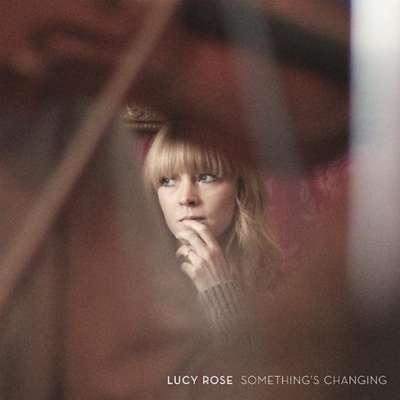 A palpable gear-change from her last two albums.
Label: Communion
Released: 7th July 2017
As glamorous as it might sound and as exciting as we're sure the experience was for Lucy Rose, the story behind her third full-length is a little bit of a cliched one; she did quite a bit of finding herself in South America, by the sounds of it, playing gigs wherever she could and crashing with fans most of the time - just her and her guitar, travelling from country to country on inter-city buses.
There's no Latin flavour on 'Something's Changing', but that doesn't make the title a complete misnomer; this is a palpable gear-change from her last two albums. Key to its success is the pared-back approach that she's taken - as tempted as she might have been to throw a kitchen sink's worth of ideas at the record, she instead shows restraint, with a bare-bones approach that puts her voice front and centre. That proves a smart tactic on the tender likes of 'Love Song' and 'Moirai', the latter flecked with fluttering strings.
It's a testament to how popular she must be amongst her contemporaries that she managed to draft in some stellar guest turns over the course of just seventeen days of recording in Brighton. The standouts 'Floral Dresses' and 'Is This Called Home', both of which feature sumptuous harmonies courtesy of The Staves. 'Something's Changing' isn't without flaws - 'Soak It Up''s shuffling tempo jars, whilst the orchestral leanings of closer 'I Can't Change It All' are at odds with the rest of the record - but it sees Lucy Rose easing into the next stage of her career. Perhaps more songwriters should go backpacking.