Album Review
Public Service Broadcasting - Every Valley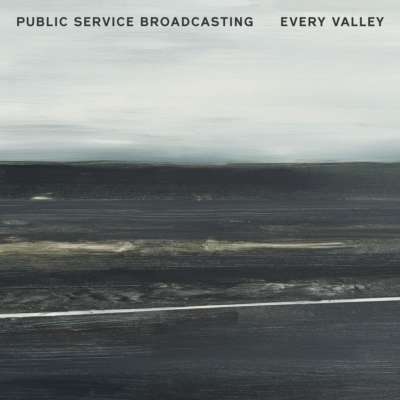 The sense of wider importance to these stories is palpable.
Label: PIAS
Released: 7th July 2017
Public Service Broadcasting have their niche fully locked down by now, and it's one that keeps giving and giving. From debut 'Inform-Educate-Entertain' that dug up old propaganda recordings, to follow-up 'The Race For Space', a record significantly wider in scale, there's an immersive quality to the band's compositions that few can match.
"There's more to mining than dust and dirt - much more," a stern-voiced sample states in highlight 'People Will Always Need Coal', and third album 'Every Valley' takes the band's probing investigations back to earth, and then underneath it.
The record investigates the mining industry in South Wales, its demise, and how the fierce communities it forged still live on. Far from a gratuitous peek into the lives and histories of others, though, the commitment with which Public Service Broadcasting launch themselves into such stories is commendable. After all, they've recruited some of Wales' most important and recognisable voices for the record, and headed to Ebbw Vale - in the very heart of the mining region - to play album release shows.
"It's a story reflected in abandoned and neglected communities across the western world, and one which has led to the resurgence of a particularly malignant, cynical and calculating brand of politics," the band's J. Willgoose, Esq. states, and the sense of wider importance to these stories is palpable.
'All Out' is a pretty fitting title for the album's crushing centrepiece, interspersing interview snippets with striking miners with towering post-rock, taking the positive energy of the majority of 'Every Valley' and giving it a shot in the arm of pure anger.
There's a few missteps here - 'You + Me' feels laboured and disconnected, while closer 'Take Me Home' is a little too overblown, even for a band as overblown as this - but for the majority of its length, 'Every Valley' ties together a story that needs to be retold with utmost care and attention.
It's not light-hearted or easy to stomach, but for placing themselves into the shoes of others and broadcasting from the inside, there's no real match for Public Service Broadcasting.