Round-up:
Tracks: Wolf Alice, INHEAVEN, The Xcerts and more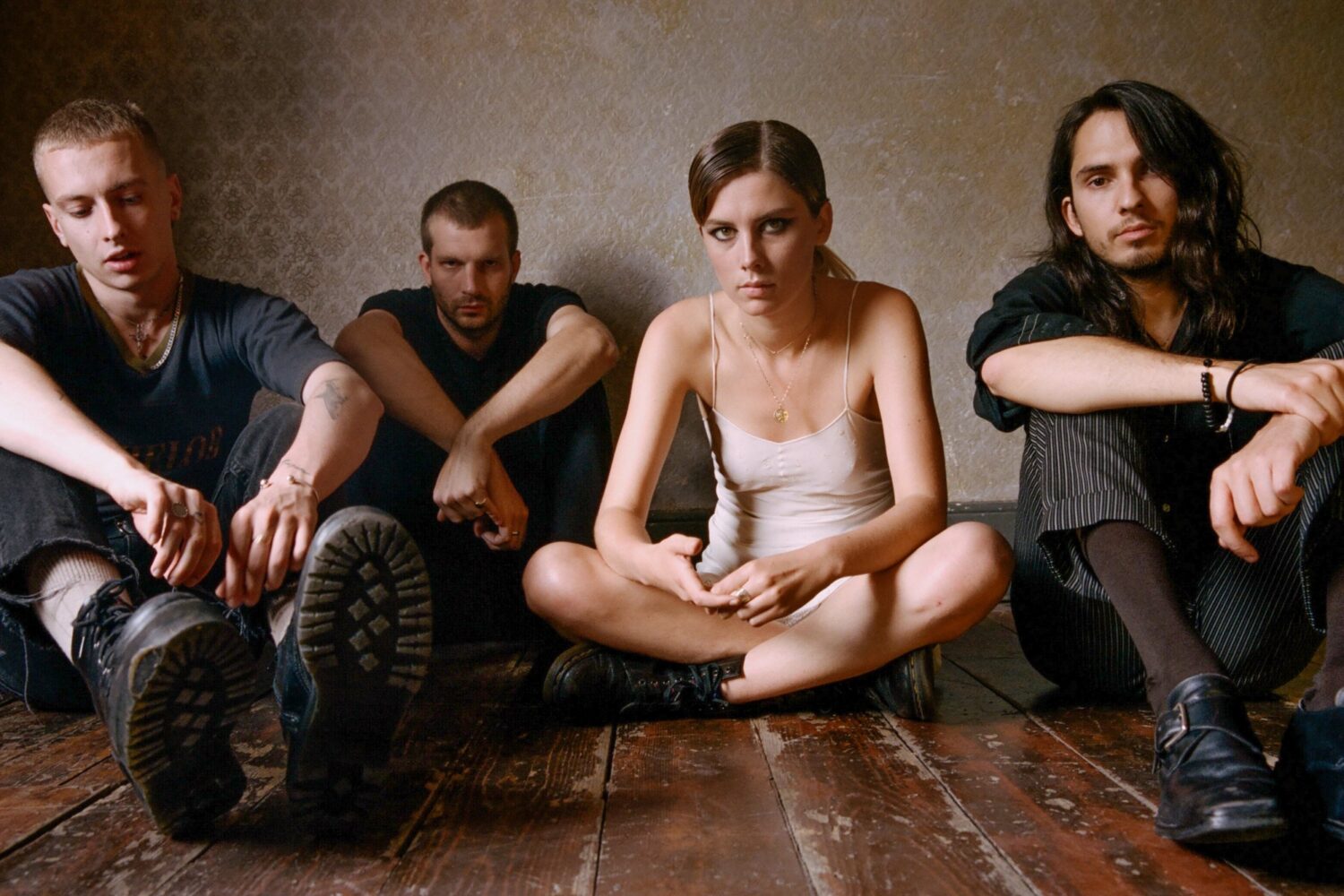 All the biggest and best tracks of the week, rounded up and reviewed.
Happy Friday, dear readers! Whether you're off to (or currently at) a festival, or spending the weekend recovering from the last one, or prepping for the next, the latest edition of Tracks will give you a cracking soundtrack for whatever you're up to across the weekend.
Wolf Alice have given us the second taster of new album 'Visions Of A Life', a more tender, considered cut than its unhinged predecessor 'Yuk Foo'. INHEAVEN, meanwhile, hold nothing back on the appropriately titled 'World On Fire'.
The Xcerts are also back, and shooting for the pop-rock stars with 'Feels Like Falling In Love', while Yassassin kick on with another belter. It's been a massive week, basically.
And if you're itching to check out everything else out this week, step this way for DIY's Listening Hub, and our Essential Playlist.
Wolf Alice - Don't Delete The Kisses
Considering it's vying for the title of 'Most Popular Topic in Music,' that old chesnut love is surprisingly difficult to write about; especially with a sharp-edged knife that cuts through soppiness and gets to the core, honest and amusingly self-aware at the same time. Enter 'Don't Delete the Kisses'.
Wolf Alice's latest newie shows technicolour, cinematic ambition. Vivid and super-wide-screen, neon traces and the haze of a whiskey-soaked evening peer in through the steamed up taxi windows that race through the blocks of a city, Ellie Rowsell letting her inner monologue tumble out unedited as she falls in - or rather stumbles into - love. "I like you, and I'll never let it show," she announces stubbornly early on, any hint metaphor or filter binned off from the beginning. Later on, she's mocking her own infactuation. "I look at your picture and I smile. How awful's that?" she simpers. "I'm like a teenage girl, I might as well write all over my notebook that you 'rock my world!" And then, swerving the whole thing around in a quiet upending, she adds "you do, you really do."
In the same way that 'Yuk Foo' perfectly bottled rage, 'Don't Delete The Kisses' does the same, but down the tenderest end of the spectrum. Swig on the love potion, everyone. Wolf Alice have pulled a blinder. (El Hunt)
Every taster of INHEAVEN's self-titled debut album thus far has shown a band sky-high with confidence. 'World On Fire' is perhaps their most self-assured yet though. Chloe Little's vocals worm their way menacingly through the verse before James Taylor yelps in for the circle pit-inducing chorus (believe us, we saw it at Glastonbury).
"My body's mine you have no say on any choice I make today," Chloe asserts, and as well as being their catchiest cut yet, it's also INHEAVEN's most important. "Praying for the end of the world," the track's chorus repeats, but on 'World On Fire', the four-piece sound utterly overjoyed to be alive. (Will Richards)

The Xcerts - Feels Like Falling In Love
The Xcerts have always stood on the precipice between fierce, dark rock and a chart-reaching pop-rock hybrid. The latter has always seemed like a possible and enticing prospect, and comeback single 'Feels Like Falling In Love' is absolutely on the money.
Straight from Murray MacLeod's opening 'hey!', it's clear The Xcerts mk. 4 isn't going to be an introverted one. The track's chorus - all soaring vocals and cock-rock-indebted guitars - is absolutely massive, and the band leaving all pretence behind to write an absolute whopper of a single has done them the world of good. It's glorious. (Will Richards)
Right in time for the Twin Peaks revival, Londoners Yassassin are on top form with 'Cherry Pie'. Sleazy and prowling, and totally drenched in all-consuming lust, it's a song that sits sonically somewhere between Elastica and a bath-tub full of glitter. It's also dripping with the sort of confidence that can only come from a year of grafting on the road. Diane - and indeed, readers - you've gotta try this pie. (El Hunt)
Felix Pallas - Similarities
On Soundcloud, Belgian quartet Felix Pallas describe themselves as 'alien synth pop', and there's certainly something other-worldly about new cut 'Similarities'. The track's bubbling synths and wobbly, ever-changing falsetto struggle to fit into an existing world, so make one all of their own, with no thoughts as to genre constraints or boundaries. There's hints of Metronomy and Wild Beasts in the vocal delivery here, but the track's chorus bursts out with untameable energy that hints at something altogether more anthemic. (Will Richards)