Man's best friend:
Willie J Healey hangs out in the video for 'People and Their Dogs'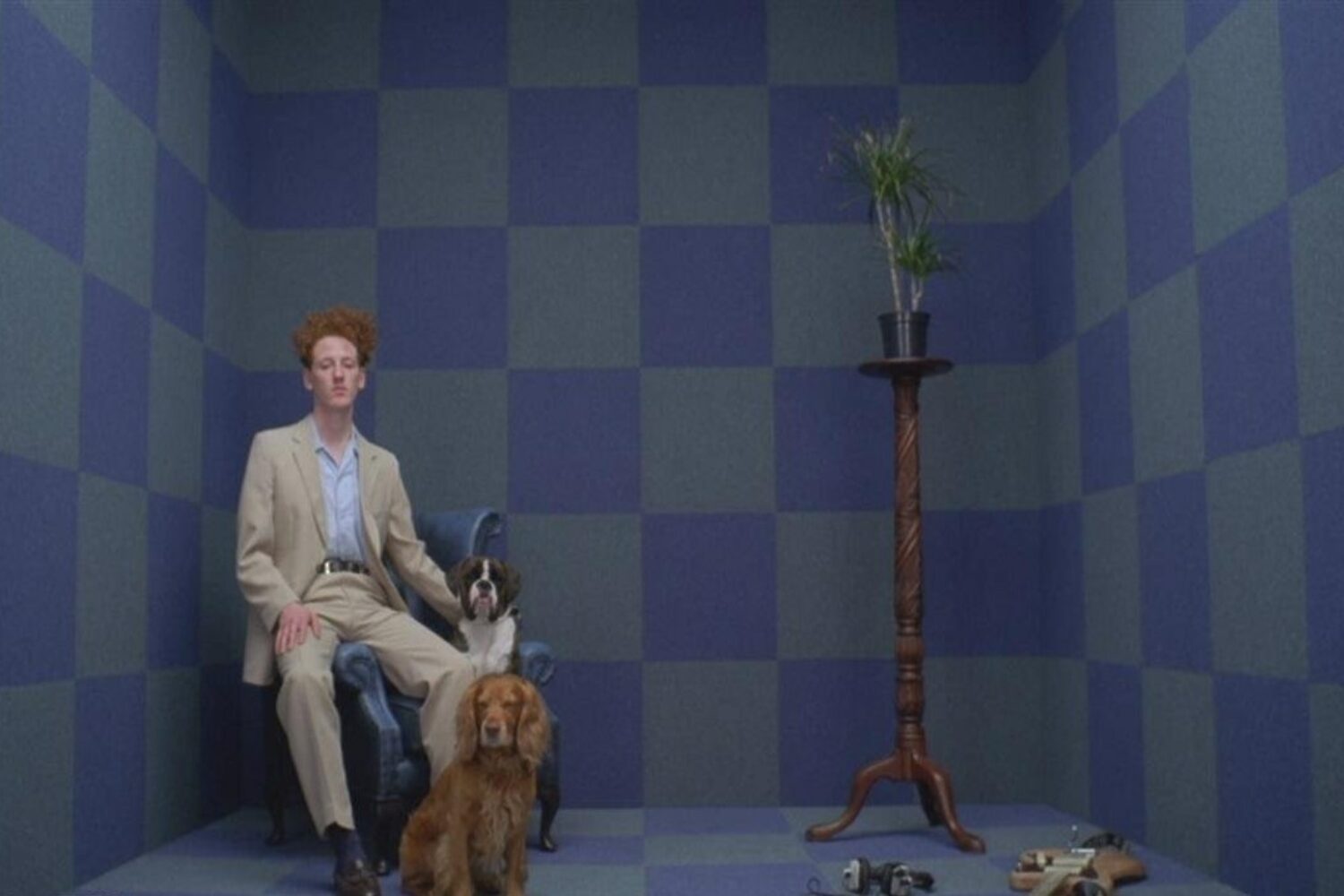 It's taken from his debut album of the same name, due next month!
After a string of recent singles including 'Lazy Shade of Pink', Willie J Healey has revealed that his debut album 'People and Their Dogs' will be out on 18th August! Hurrah!
Speaking of the album, Willie says that it's "a record for anyone who likes analogue recordings of songs about feeling strongly about everyday things, like being in your bedroom or watching people walk past your window. Feeling like you're on the outside looking in & being cool with it".
As a taster of what to expect from the album, he's only gone and shared the title track! It distils everything we've come to expect from Willie into a neat little package, including the video, which presents his slightly eccentric take on English life. This time, he hangs out in a checkerboard cube and has a bit of a dance with his guitarist. Oh, and of course, there's some pooches in there too!
Watch the video for 'People and Their Dogs' below.