Interview:
Public Service Broadcasting believe in progress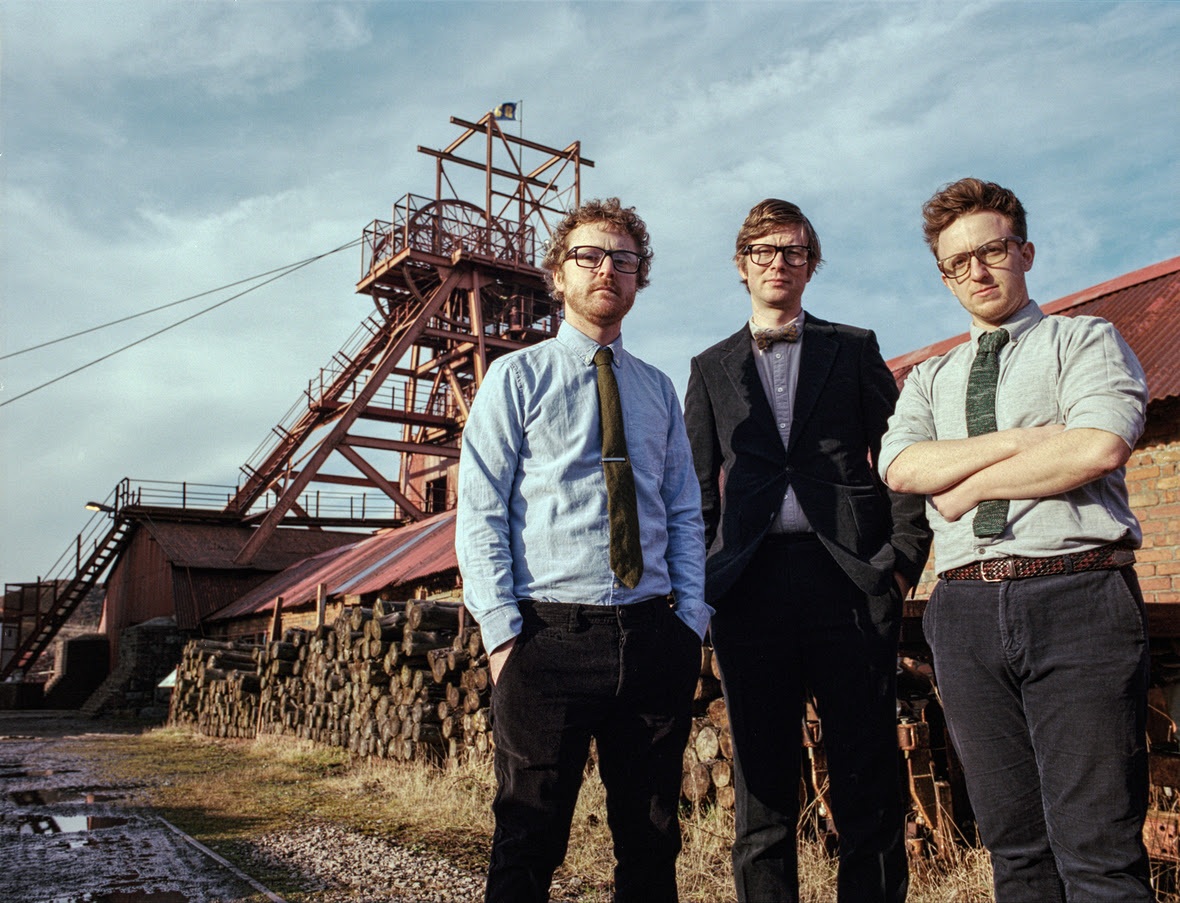 Back with album three, the trio delve deep into the history of mining communities in South Wales with 'Every Valley
Public Service Broadcasting have never been afraid to tackle the big topics. In their output so far they've brought us detailed narratives around weighty subjects like World War II and the race for space. Yet their defining style of drawing on historic archives has left fans speculating where they might turn for future releases. Their third record 'Every Valley' is a powerful stroke of genius which is far from anything we might have guessed.
Rather than dissecting another global topic, the album throws us straight into the mining heritage of the Welsh communities. The key brain behind the group J. Willgoose, Esq quickly took to this idea. Adjusting his bow-tie, he says: "Something started whirring in the background about mining and the BFI's coal mining collection as I knew they had hours of archives. Then that morphed into a more specific thing about South Wales. How and why that happened I really don't know. Before I knew it that's what I was doing."
Although the topic might seem niche at first, he is adamant it's relevant to lots of industries. "On the surface you might think that it's pretty specific, an album about the history of the coal mining industry in South Wales, that's got a very narrow appeal, maybe that is the case, we'll find out. It never felt that way to me though, I've seen so many things about it and hopefully the way we have framed it translates very movingly across all types of areas and industries."
Willgoose says that the album was born out of a need for shift in gear. Nudging his glasses up his nose he says: "It probably came from wanting to do something that wasn't obvious and the next big subject in a line of things that bring us up to present day." He pauses before continuing, "In my head we're a different band to what we are in a lot of our fans heads. Perhaps we might see those two worlds collide in an unfortunate way for us in terms of the new album." It's clear that their integrity stretches beyond labouring the same topic forever though. "That's not why I'm doing this, it might end up being more commercially successful that way, but this isn't the thing you start doing because you want to hit upon a rich vein."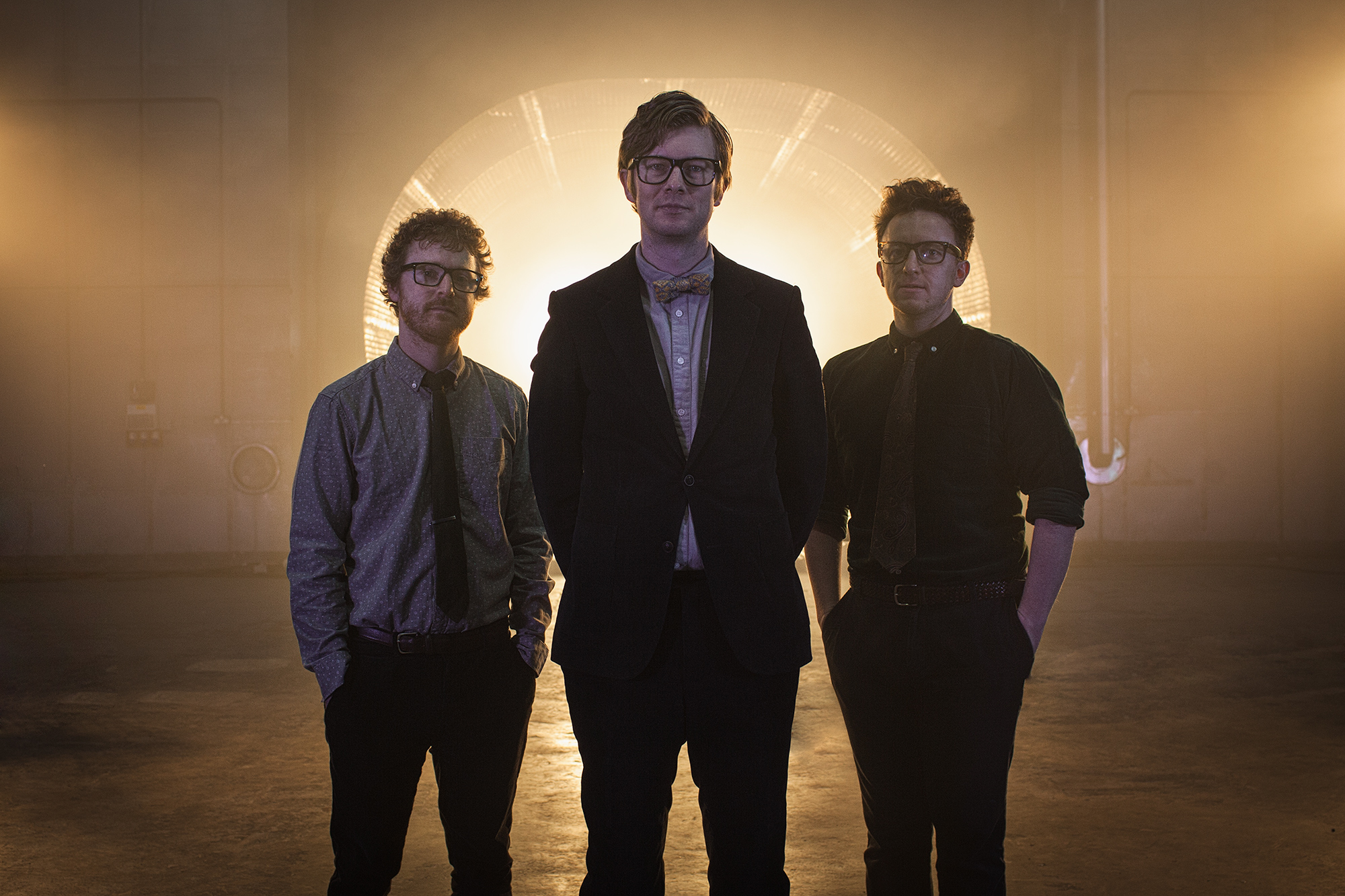 "'The Race For Space' felt like a picnic compared to this."
— J. Wilgoose, Esq
Just because they went from the macro to the micro, it wasn't any easier to bring together. Laughing, he says "The Race For Space' felt like a picnic compared to this." He then grimaces before recalling the workload: "We had the nuts and bolts of producing an album like budgets, timing, co-ordination, who you need, all of these sorts of things. That's before you even take into account getting in touch with some of the people we worked with and the creative collaborations. Including all the archive stuff, it was so many different things to pull together. It was definitely a challenge."
Approaching a topic so personal to a lot of working class people brought its own challenges. As prior outsiders to the topic of coal mining, the band had to consider their own upbringings. "I think just being aware of my own background as a south Londoner and very much middle classed and privileged in ways that many people aren't. I was writing about something so alien to my working life, it's an area that I don't have any authority in or right to write about. These are issues I was very aware of."
To really grasp an understanding of this industry, Willgoose carried out many research trips which actually led to the album being recorded in the small town of Ebbw Vale. "I think going there to do it reflected the way that we approached it. It was about being engaged and having a level of humility. We didn't go in saying, let me tell you all about mining. We went in thinking how can we tell this story in a genuine way and come out with some kind of credibility."
The band took to a former institute set up by steel workers to record the album. He casts a romantic position on this, "We were in the large hall where they used to have lectures. The building went derelict after the steel works closed but it was taken back over with lottery money and now it's like a community hub. They let us have the room for a month in January when it was quiet and peaceful. We transformed it into a mobile recording studio. We brought in a lot of gear and tried to tame the room. It was a real privilege to be able to do it there."
"You never know what you're sitting on until you let it go."
— J. Wilgoose, Esq
The location proved to be a key factor in giving the record a more grainy sound, ajar from anything we've heard the band drop before. "I wanted it to sound rich and no pun intended but very earthy and organic. A lot of that came from the approach and the way we did it. Being in the single room away from the studio helped. That was an important part of it, recording to tape also had a huge impact. These general decisions taken made that happen. There's still a lot of electronic in it but it's maybe not quite as central as it was. The track 'Progress' has all kinds of synths flying in and out of it. They're done in a way that beds in a bit better I think. It's almost trying to sound like early Roxy Music."
Perhaps one of the most refreshing things around this piece of work is that it offers a political snapshot away from the saturated dialogues of Trump and Brexit. Willgoose is aware of how it could feed into the main topics at the moment. "It's staggering to see the Tories gaining the upper hand in Wales. He mulls on this with a perplexed disappointment. "The shock waves from the strike and the breaking of the trade unions are still being felt. Why did Ebbw Vale which received such a massive amount of EU funding vote to leave it? Why is this tie with nationalism and isolationism on the rise? What is it that we have neglected in these places that leave them to take those views? I have none of those answers but I don't think this is an isolated instance."
After the meticulous research, preparation and time that went into the album. It will come as a great relief to the band to see it on the shelves. Willgoose is bubbling over with excitement about this. "It's nearly here. You never know what you're sitting on until you let it go. It's almost like it stops being yours at that point and you didn't have anything to do with it. It's very strange. If I looked back on a song like 'Spitfire' now I wouldn't feel like it was me that wrote that or us that played it. You don't take any credit for anything good in it, you only hear the bad stuff. It's a really weird feeling. So I'm looking forward to feeling similarly alienated from this album in months to come."
Public Service Broadcasting's new album 'Every Valley' is out now via PIAS.
The band play this year's Latitude (14th-16th July) where DIY is an official media partner. Tickets are on sale now. Visit diymag.com/presents for more information.