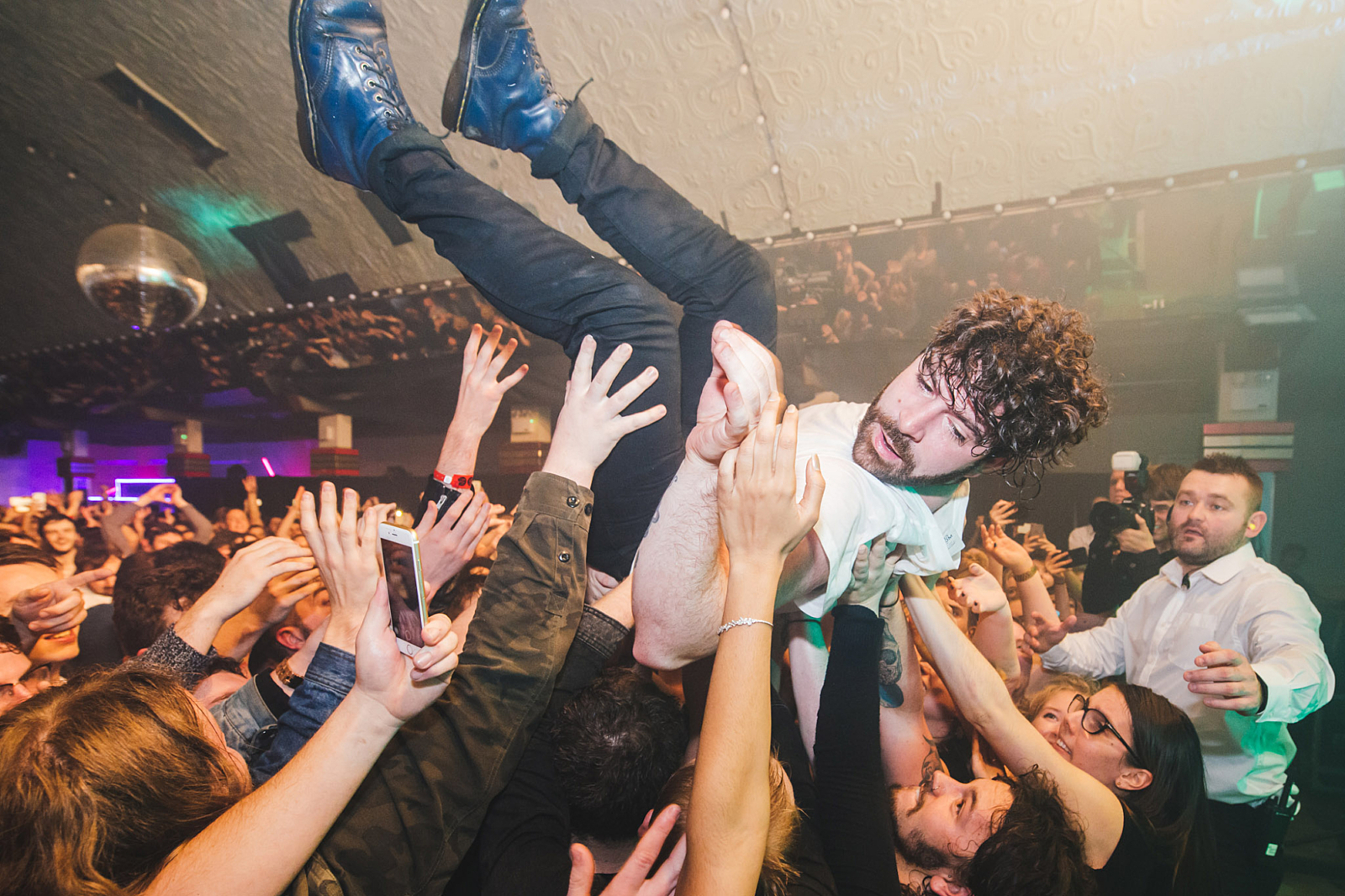 Photo: Carolina Faruolo
Festivals:
"We're gonna mix things up": Foals talk Citadel
They're teasing "something different" for their headline spot this weekend.
Last year, with juggernaut fourth LP 'What Went Down' in tow, Foals set about ticking off career milestone after career milestone on their own personal tour-based bingo card. Reading & Leeds festival headline? Tick. Massive show on the Pyramid Stage? Tick. A not-so-little outing at Wembley Arena? Oh yeah, that too.
You'd forgive Yannis and co for wanting a bit of a breather come summer 2017, but the Oxford quintet are still preparing to oil the machine up for one very special UK date, at London's Citadel one-dayer in Victoria Park this month. It's the only chance you'll get to see the band on home festival turf this year and you'd be a gosh darn fool to miss it. Why? Let frontman Yannis Philippakis tell you himself..
Hey Yannis, what have you got planned for Citadel?
We're gonna mix things up and play some stuff we've never played before – some old stuff, and then a couple of tracks off the last two records that we've never played. Just freshen it up. Because there isn't a new record out, we wanna give something different to the people who've seen us play before to make it worthwhile. Give a little back!
And what tracks do we think might worm their way in there?
I couldn't say definitely because we don't know yet, but the ones in contention are 'Black Gold', 'Heavy Water', 'Night Swimmers', 'Albatross' and some other ones as well but we don't know yet. Whatever makes it fun and fresh.
Are you excited to be getting back on stage after a break?
I don't know about anybody else in the band but I'm definitely excited to smash out a couple of shows. I've been to Greece [in the time off]. I haven't been playing guitar or really doing anything music related. I went to this weird mountainous area of Greece, did some boxing, grew some vegetables and just had a break from music.
I wanna write the new record out of boredom, to be pulling my hair out and then be really desperate to be creative rather than just doing it like a hamster on a wheel.
Are you getting to that stage yet?
Yeah, I am. And that's gonna make the show in summer even more fun.
Have you started talking about the next record yet?
We get together and hang out, but we talk about other stuff. It's not like we sit there with a whiteboard and a planner. But I've got some ideas already recorded, so I know when I open the door to the studio what the first thing I'm gonna try and do is. But we don't have some big game plan.
It sounds like a pretty different approach to 'What Went Down', which was all done pretty immediately after finishing the cycle for 'Holy Fire'…
Yeah, I think this record might be a bit more conceptual because we've got more time to think about everything. I've been sitting at home thinking about stuff, whereas the last record was much more intuitive because there wasn't really time to slowly build up ideas. I can't predict how the record will be, but it's obviously going to be the product of a longer gestation period.
Do you see it getting even heavier than 'What Went Down'?
Not necessarily; I mean, it's not like we're going to make a metal record. I wouldn't wanna put a label on it this early but I think it might be quite different from the last record, and I think it probably has to be because it felt like [that period] finished.
There was a progression in the first four records and particularly between 'Holy Fire' and 'What Went Down'. Those records felt like buddies, and because we've had a bit more time off and been around longer I don't want us to get predictable. I don't want things to get comfortable, so in order for that not to happen the next record has to be different, otherwise you get into this weird circuit where the only thing that's exciting about you is the interview you give to try and get headlines before the release. I don't want that, I want the records to be interesting and challenging and fresh.
Did you ever think you'd be at this point, readying to record a fifth album?
Yeah, it does feel quite weird – I definitely didn't think it would happen. We've been immensely lucky and we've worked hard, but it has its own challenges. You have to start rationalising it; when you're five or six records in, you're like – why exactly are we doing this? If we want people to listen to it and not feel like they've heard it all before, you have to surprise yourself in order to surprise other people.
I think this summer will be really good to play some shows and remember what it's like, then we'll probably just head straight into the studio. We wanna get back on the scene and smash it and hopefully people will remember they've missed us.
Do you still get nervous, heading back on stage after a little bit of time away?

Get your copy of the latest issue