Album Review
Mr Jukes - God First
3 Stars
Mr Jukes is to Bombay Bicycle Club what Africa Express is to Blur.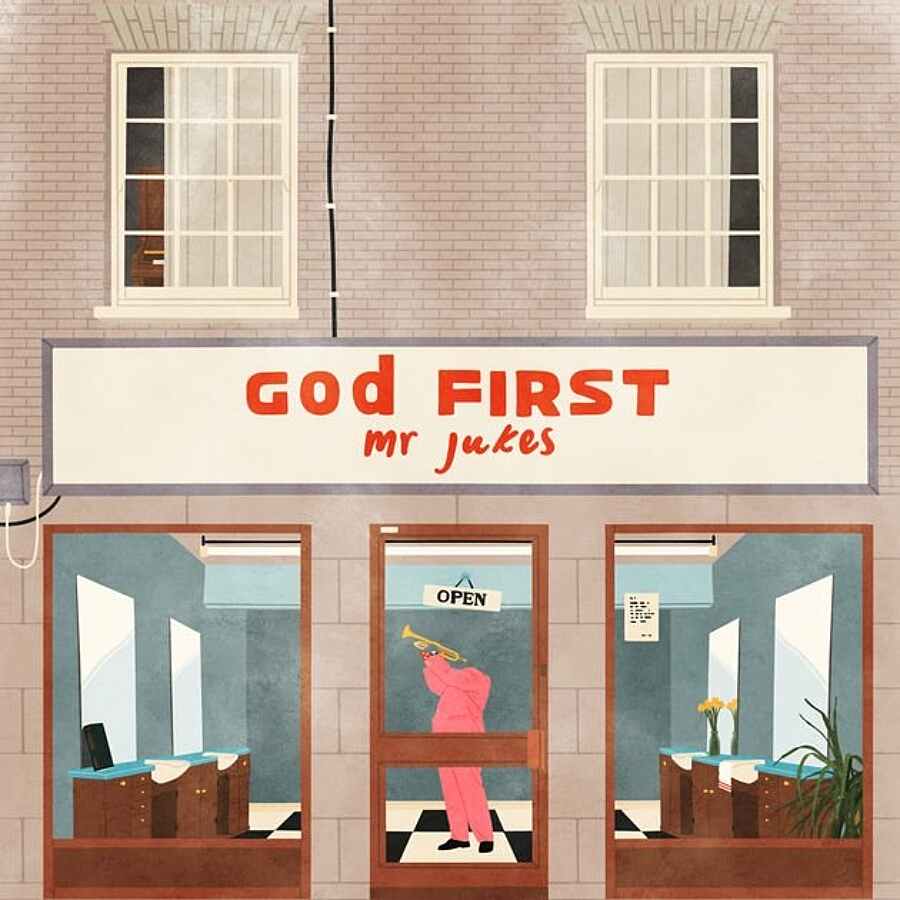 First things first, if you were expecting the debutΩ from Mr Jukes (fka Bombay Bicycle Club singer Jack Steadman) to sound anything like the work of his former band then get ready for a very immediate shock. Mr Jukes is to BBC what Africa Express is to Blur – the work of the same curious mind but expressed and explored in wildly different ways. Indeed, Damon Albarn's inquisitive, boundary-less career path is probably the closest comparison to Steadman's here; like Albarn, you sense that Steadman could turn his hand to classical scores as readily as he could hop back on the indie trail.
On 'God First', however, his focus (or lack thereof) is on a hugely eclectic patchwork of jazz, world music and sampling. Each track here, from the Argentinian horns and swaggering funk of 'Angels / Your Love' to the offbeat drumming and joyous vocals (courtesy of soul legend Charles Bradley) on 'Grant Green', it's like a meticulously stitched patchwork of musical discovery. Each number journeys through found snippets from music's dustiest corners, adding whatever's needed (be that guest vocals, electronic touches or anything else) to bring Steadman's treasure trove of finds into the modern world.
Notably, the singer himself barely actually sings anything. 'Ruby' and 'Magic' find Jack's inimitably fragile tone front and centre, while closer 'When Your Light Goes Out' features a duet with Lianne La Havas. But for the most part, he assumes the role of producer and sonic puppet master, letting a rotating cast of guests including BJ the Chicago Kid and label-mate Elli Ingram take the mic. Not to flog the Albarn comparison, but the similarity in approach to Gorillaz's latest LP 'Humanz' is clear to see.
Inevitably, 'God First' is going to leave some Bombay Bicycle Club fans disappointed. There's no 'Always Like This' banger to be found, and you're more likely to hear it blasting from the speakers at Womad than at Reading & Leeds. But there's a reason the frontman has donned this new moniker instead of releasing an eponymous solo record. Mr Jukes is one facet of his musical personality as much as BBC ever were. However Jack Steadman himself, you suspect, is far harder to pin down.