Festivals:
Mumford & Sons bring a cast of friends along to headline Latitude 2017 day two
The band curated the whole of the Saturday at Henham Park via their Gentlemen Of The Road showcase, and it all comes together on the main stage.
Overnight, after the first day of Latitude 2017, the festival is transformed. All sides of the Obelisk Arena are adorned with Gentlemen Of The Road flags, as is the top of the main stage itself. Mumford & Sons have curated the whole of today's line-up at Henham Park, and they arrive on stage with a brilliant, eclectic program preceding them.
Predictably, then, the atmosphere during the set is a celebratory one. Maggie Rogers, one of the band's picks to join them on today's line-up, joins them for 'Awake My Soul', a first album cut full of gusto, while Baaba Maal and The Very Best join the party for a three-song mid-section lifted from their recent collaborative EP, 'Johannesburg'. It's a slightly strange melting of styles, with mixed results, but indulgence is one thing you can afford Mumford & Sons tonight, and they play all the harder on stage for it.
Cuts from most recent album 'Wilder Mind' feel slightly out of place alongside the rest of the set, with arena rock replacing the band's rustic, acoustic roots with a little less conviction than when they first emerged in their leather jackets back in 2015. Marcus Mumford has also undergone a dramatic transformation in on stage persona too, cursing his way through the set, and putting down his guitar to pelt his way through the crowd, mic in hand, for 'Ditmas'. He's moulding himself into an impressive frontman, if there's quite a few cringes every next time he calls something "sick".
The band close with a monstrous pair of 'I Will Wait' and a cover of The Beatles' 'With A Little Help From My Friends', joined for the latter by a smattering of the bands that have played their takeover today, with Maggie returning alongside Lucy Rose, Leon Bridges and more, who tag-team through the track's many verses and bring wide-eyed grins across the packed main stage field. There's a few hiccups across tonight, but Mumford & Sons have put on one hell of a party at Latitude today, and their headline set tops it off with a bang.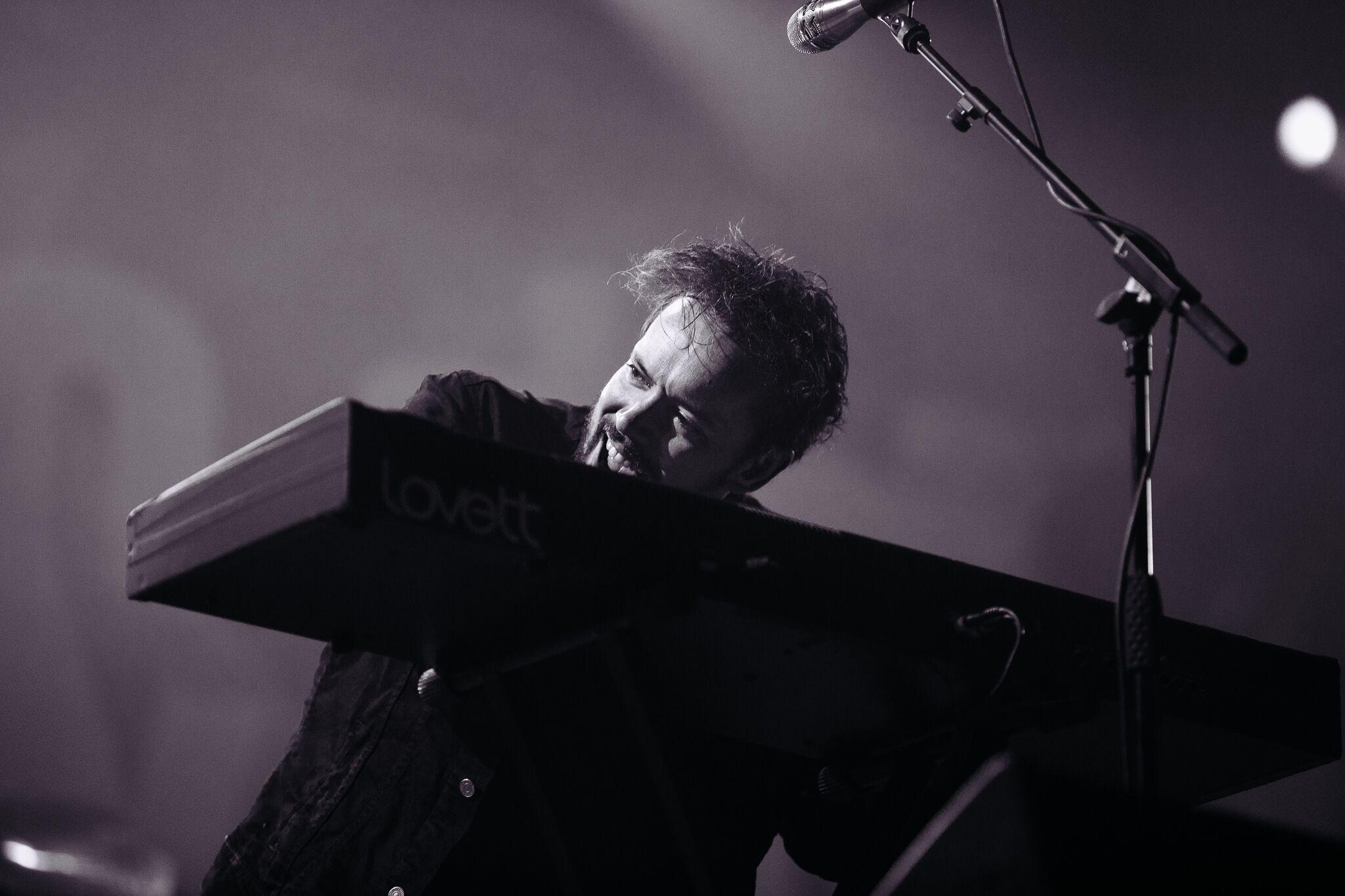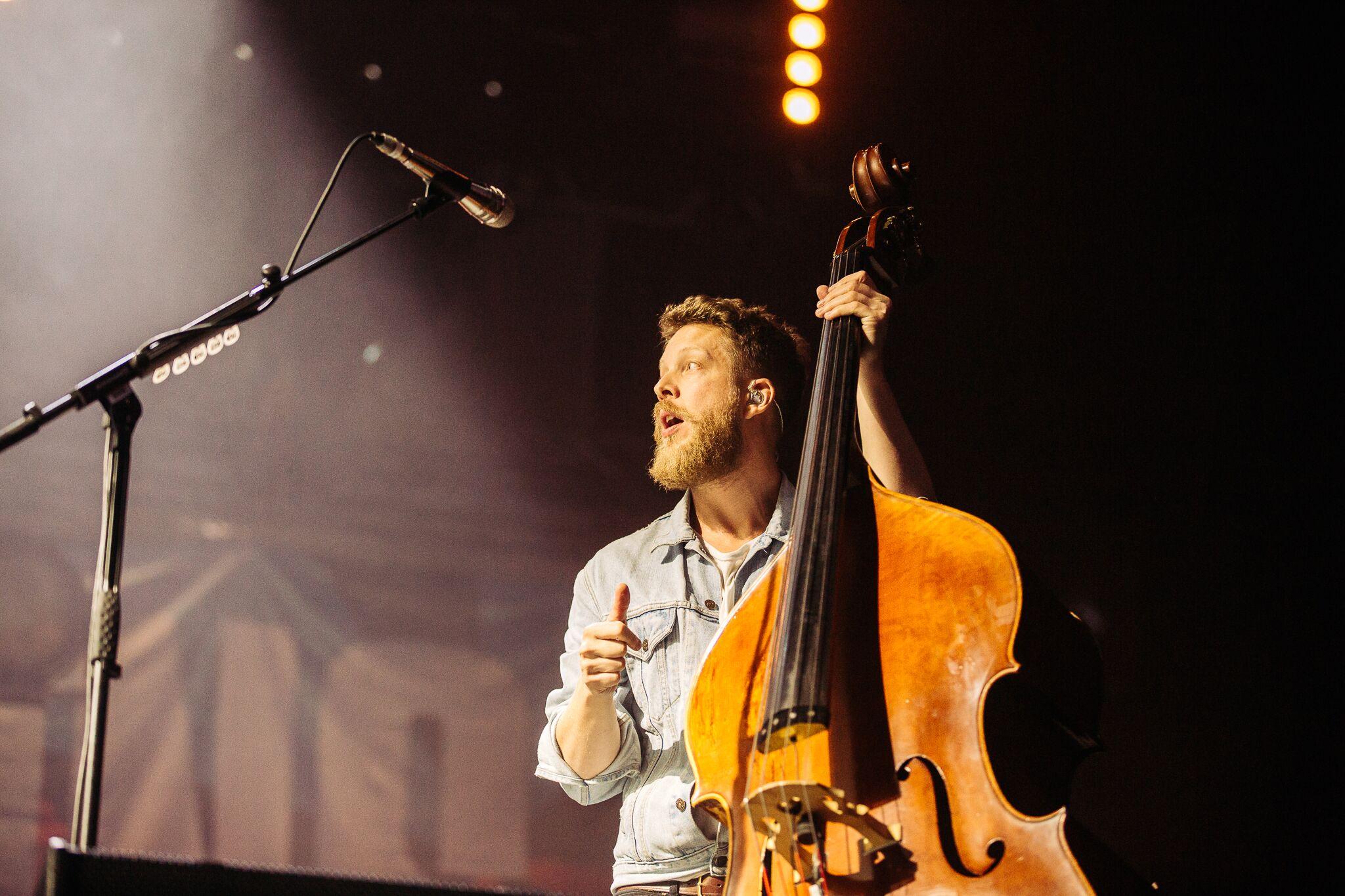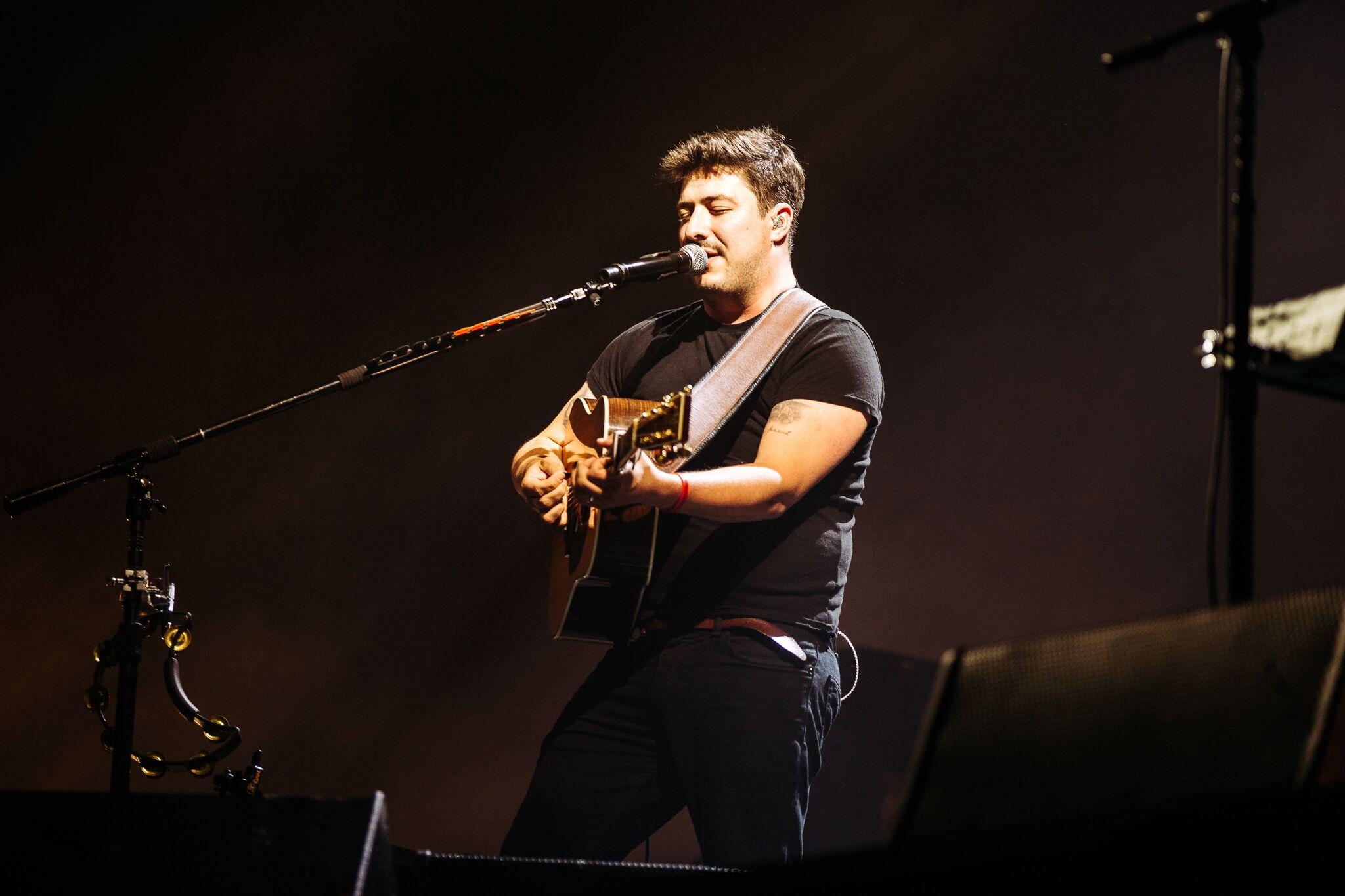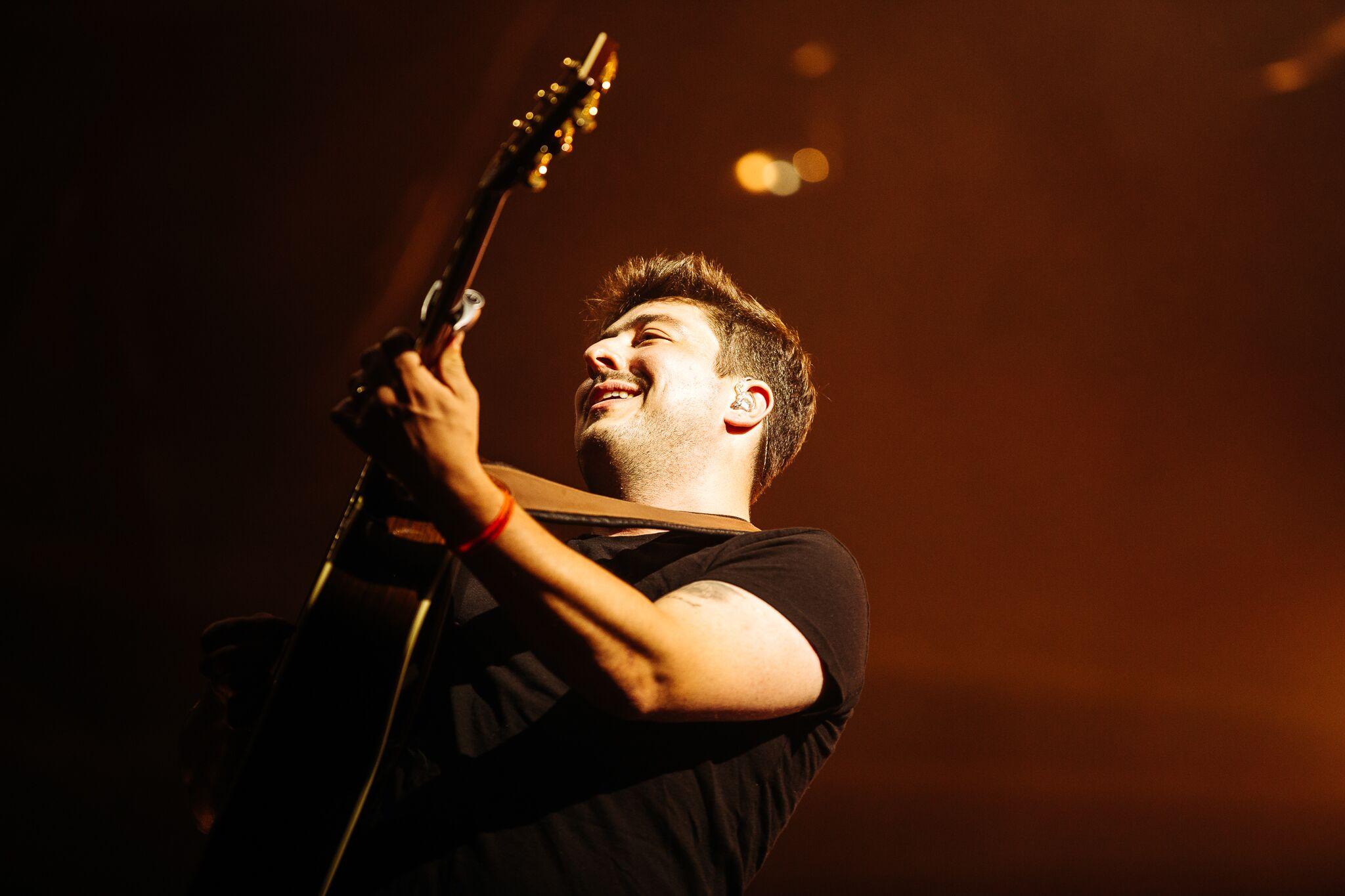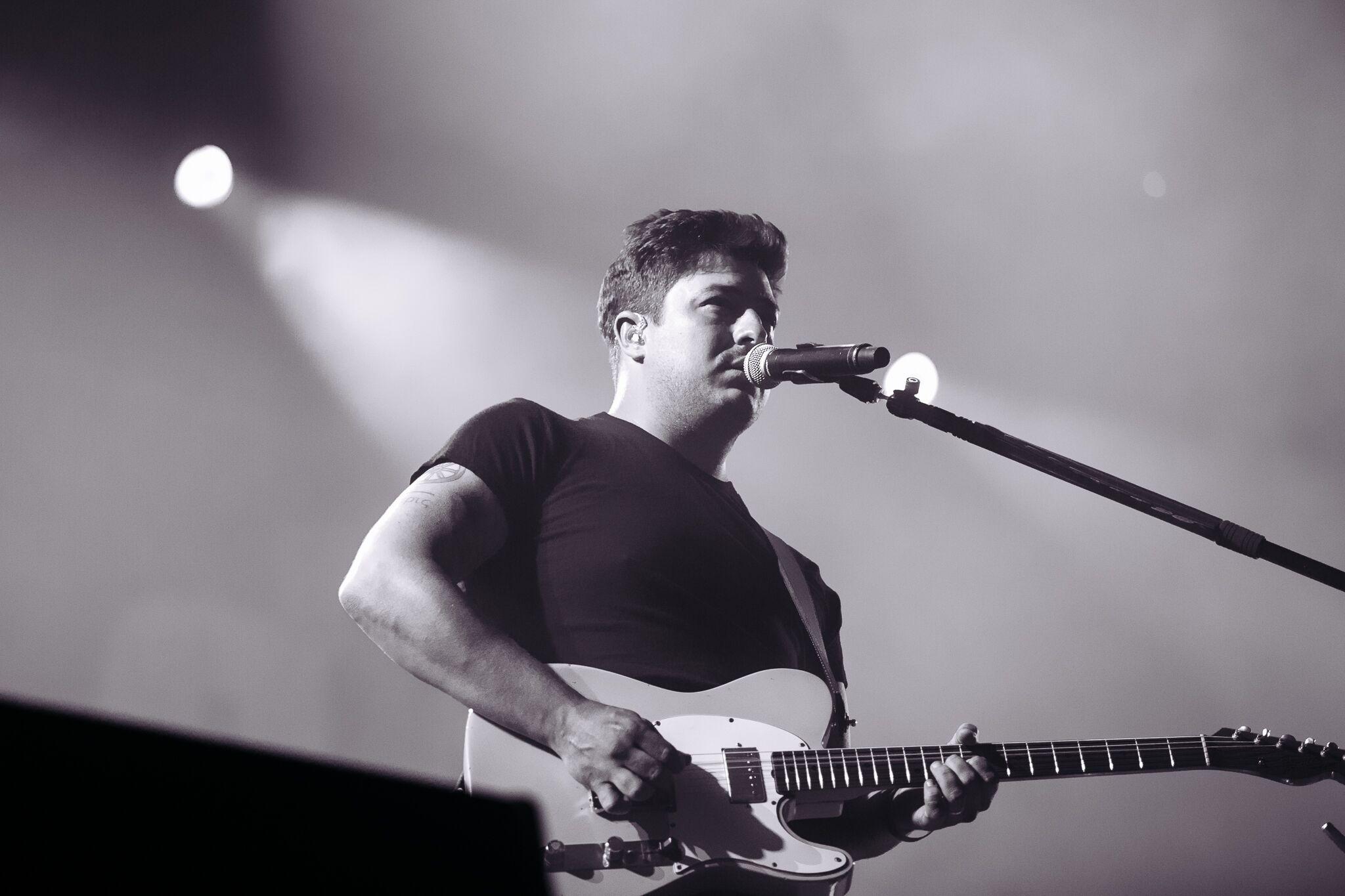 Get your copy of the latest issue