Toilet humour:
Broken Social Scene share a surreal video for 'Vanity Pail Kids'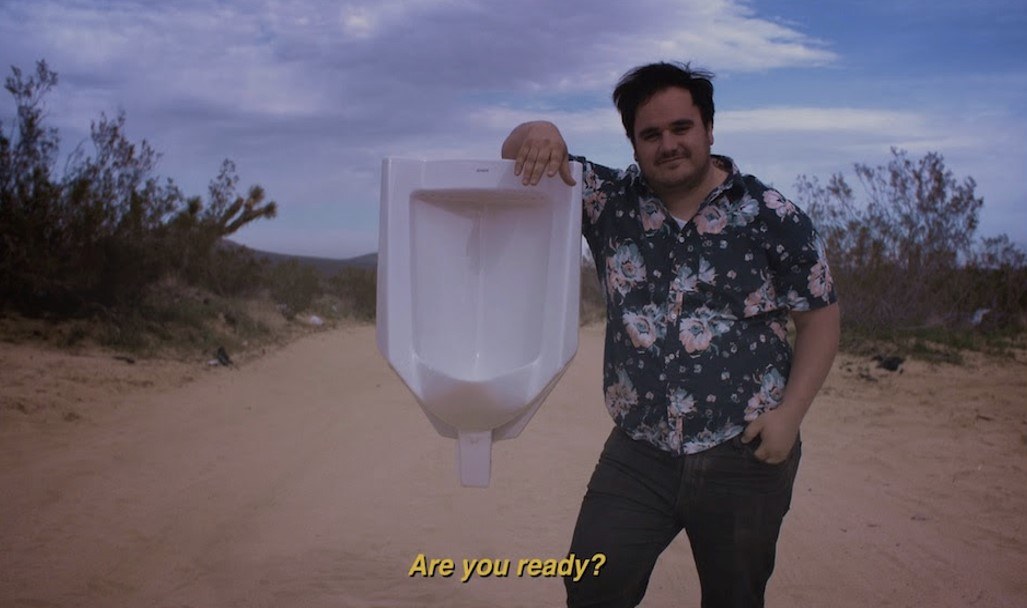 Kevin Drew directs the tale of a musically-inclined toilet on the search for more.
And then… things got a little bit weird.
After releasing their first album in seven years, 'Hug Of Thunder', earlier in the month, Broken Social Scene have shared a video for one of its standout tracks, 'Vanity Pail Kids'. It's been directed by the band's very own Kevin Drew, and it's filled with toilet humour. No, not that kind of toilet humour. The type with actual toilets in it.
You see, the clip of 'Vanity Pail Kids' is all about one toilet with a big dream: to be a rock star. He's also a toilet trapped in a world full of men with bin liners over their heads, and at one point he also falls in love with a sink. But then he does get trapped on some form of spiritual vision quest in the desert and has an existential crisis, saying "it wasn't supposed to be like this… I was supposed to have more" and lamenting his small career by saying "I thought I was going to be friends with Ryan Gosling by now".
Will toilet make his hit record? Will he reach number two? Or will his career go all the way down the u-bend? Watch the video for 'Vanity Pail Kids' below and find out.