Listen:
Nine Inch Nails get menacing on 'This Isn't The Place'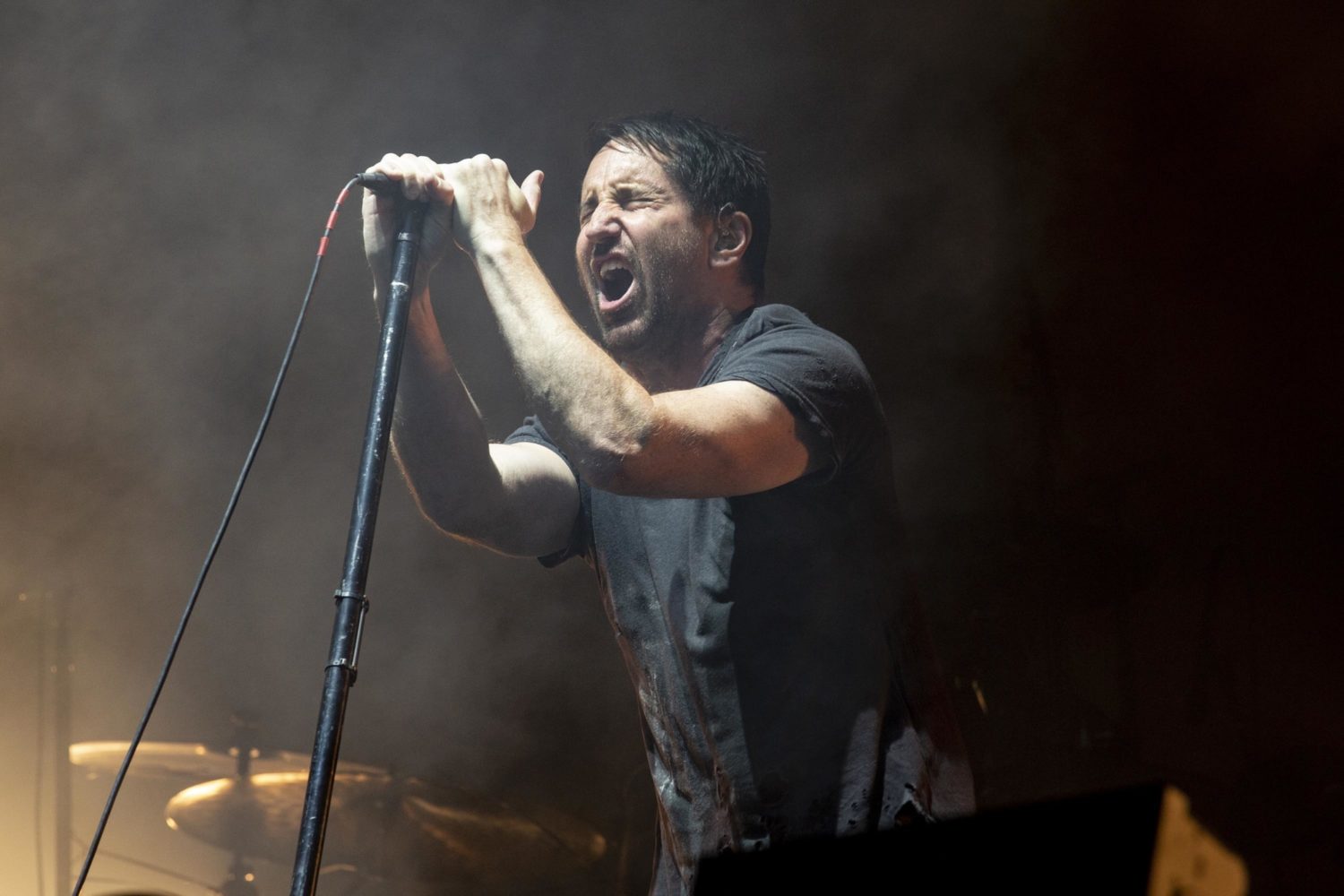 Photo: Emma Swann
They announced their new 'Add Violence' EP last week.
Last week, Nine Inch Nails announced details of a brand new EP, 'Add Violence'.
The five-track follow-up to last year's surprise effort 'Not The Actual Events' will be out on 21st July (yep, the end of this week!) and is the second in a planned trilogy of EPs that NIN have in store.
After sharing 'Less Than' alongside the announcement, Trent Reznor and co. have now unveiled the centrepiece of the record, 'This Isn't The Place'. It's a very atmospheric cut filled with piano, drones and throbbing bass, but one that also ramps up the menace even in its quieter moments. It also happens to make the accompanying visuals by Alex Lieu, which is a simple zoom out from a control desk with a dial with the option "add violence", all the more tense, even if you are just staring at an old terminal.
Listen to 'This Isn't The Place' below.

Get your copy of the latest issue